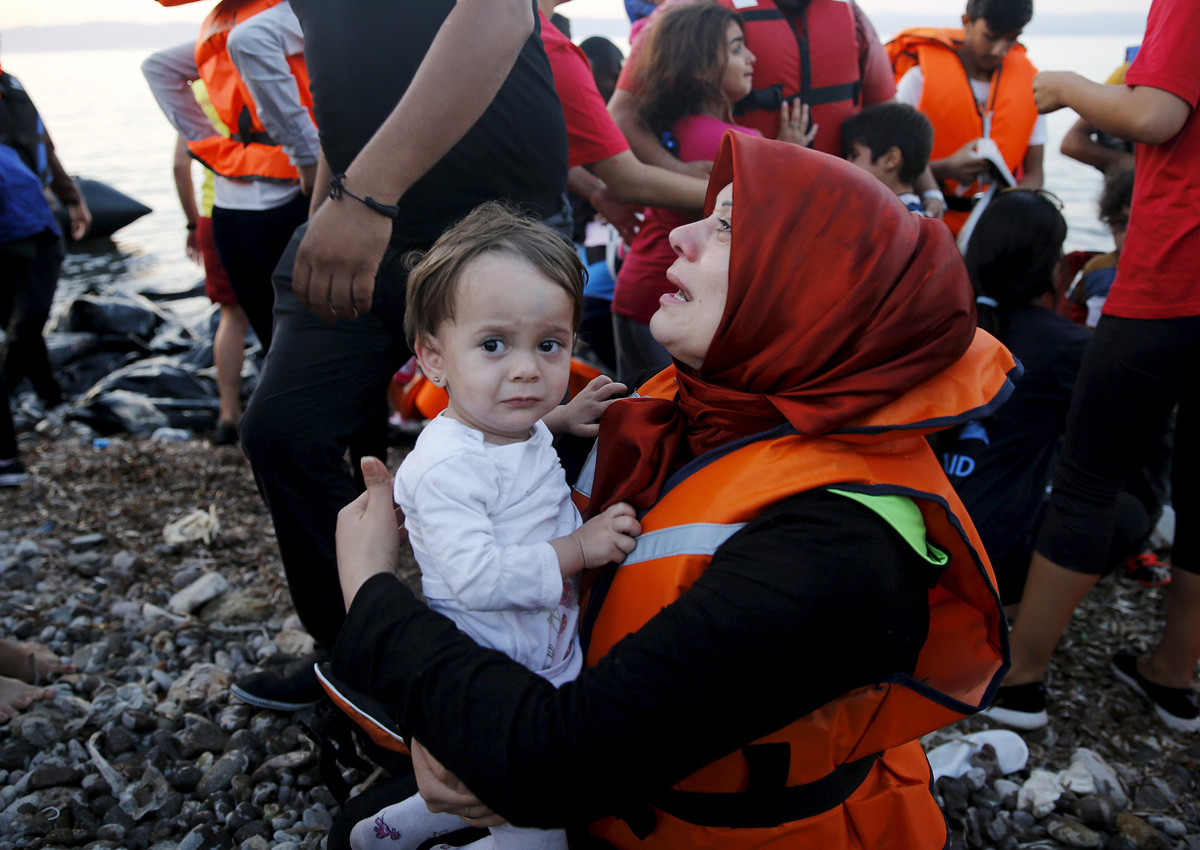 ATHENS - Twenty-six migrants were feared missing early on Sunday after a dinghy carrying them sank off the Greek island of Lesbos, the coastguard said.
Their nationalities were not immediately known. A search and rescue operation was under way and 20 other people were pulled from the water, a coastguard spokeswoman said.
"They (the migrants) told rescuers there were 46 people in the inflatable dinghy in total," she said.
Rescues and sinkings have become almost daily occurrences in the often choppy seas off Greece's eastern islands.
Hundreds of thousands of mainly Syrian refugees have braved the short crossing from Turkey this year, mainly in flimsy and overcrowded inflatable boats.
A girl believed to be five years died on Saturday and 13 others were feared lost overboard after their boat sank off the island of Lesbos, a favoured entry point on a route that takes the migrants through the Balkans towards northern Europe.
Fifteen babies and children were among 34 who died a week ago when their boat capsized off the small island of Farmakonisi.