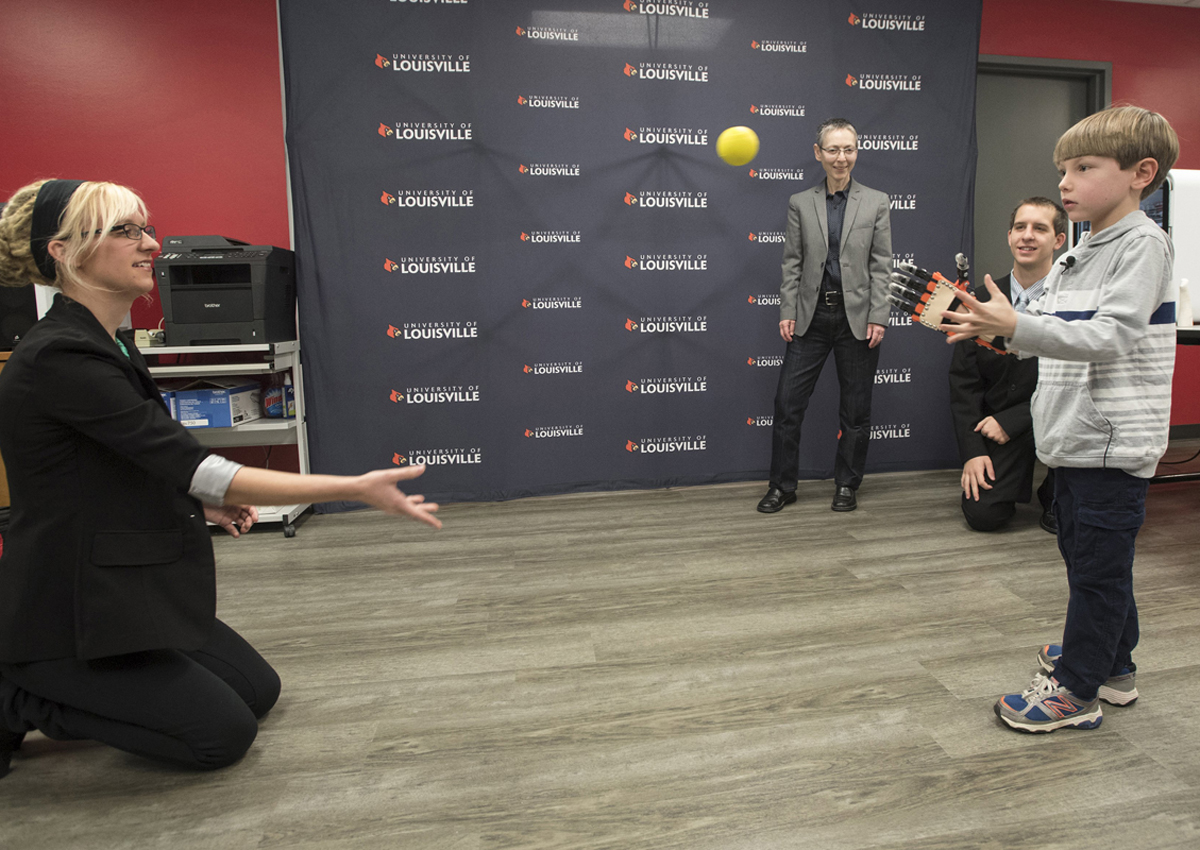 A six-year-old Kentucky boy born with a malformed right hand because of a rare disorder has received what he called his best Christmas gift ever - a "bionic" prosthetic made from 3-D printing technology.
Lucas Abraham, who had wanted a working right hand since he was two years old, showed off the new prosthetic made by University of Louisville bioengineering students.
"It's better than every gift that I've ever had before," Lucas told a news conference at the university on Wednesday.
With the new hand, Lucas is able to play catch, high five - you name it, wdrb.com reported.
And he is also a big hit with his classmates.
Lucas said: "They think it is pretty cool, they want my autograph because it's so cool'."
Within minutes of receiving his new hand last week, Lucas was able to grasp a ball.
It will also let him crash cymbals together in music class, Lucas said.Ms Gina Bertocci, a University of Louisville bioengineering professor, said Lucas' hand was the first created by the school for a child and that more could be produced.
The university described it as "bionic," AFP reported. The printer technology greatly reduces the manufacturing cost and the plastics used are similar to those in Lego blocks, allowing the devices to be produced in various colours, Ms Bertocci said.
Children like it because it makes them look like a Transformer, she added. "Everyone wants to show off their hardware."
The students received assistance from e-NABLE, a global volunteer group that designs and prints prosthetics.
"It's a good Christmas gift," said Lucas' grandmother, Madam Julie Abraham.

This article was first published on December 11, 2015.
Get The New Paper for more stories.