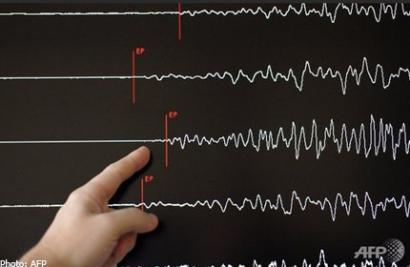 SYDNEY - A 5.7 magnitude earthquake struck south of Tonga on Saturday afternoon at a depth of 35 kilometres (22 miles), according to the US Geological Survey.
The quake hit 177 kilometres south of the capital Nuku'alofa at 4:40pm local time (0840 GMT). The USGS PAGER (Prompt Assessment of Global Earthquakes for Response) issued a green alert level projecting a very low risk of casualties or economic losses.
A 7.4-magnitude earthquake struck southwest of Tonga on May 24, but there were no reports of damage.
It was followed four hours later by a second powerful 6.6 tremor.
Tonga, almost 2,000 kilometres (1,240 miles) northeast of New Zealand, lies on the so-called "Ring of Fire", where continental plates collide causing frequent seismic activity.