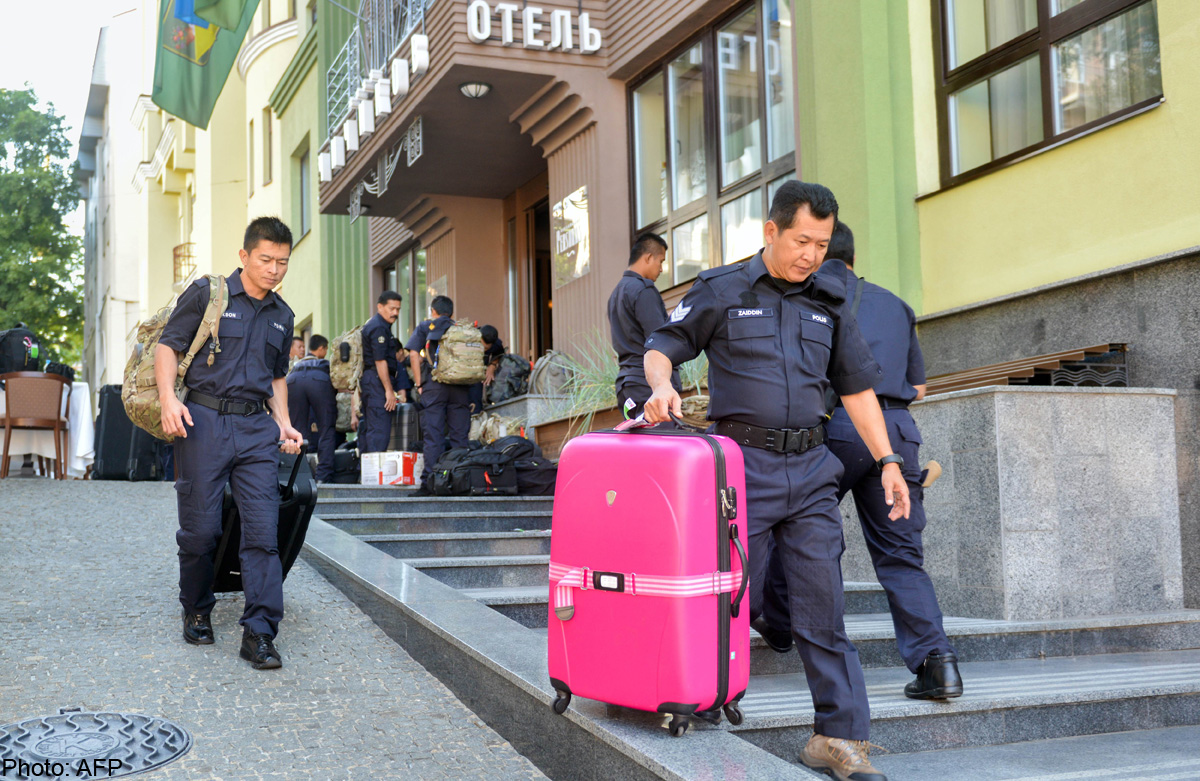 THE HAGUE - Dutch forensic experts have identified a total of 65 victims of downed flight MH17, the government said on Saturday, as the last of the investigators returned from eastern Ukraine.
Forty-two more victims were identified from remains taken from the crash site of the Malaysia Airlines jet, where an operation to recover body parts has been halted because of rising clashes between the Ukrainian government and pro-Russian separatists.
"Of the victims, 21 were Dutch and the other 21 another nationality," the Justice Ministry said in a statement.
"The specific nationalities of the other victims are not being revealed on the request of their countries' embassies," it added.
Forensics investigation coordinator Arie de Bruijn said on Friday that around 176 "more or less" complete bodies have arrived in The Netherlands as well as 527 other body parts.
"A team of specialists are working around the clock, but again, it could still take months before each victim has been identified," the Dutch government said.
Meanwhile, the last of the Dutch, Australian and Malaysian investigators were returning to The Netherlands, national news agency ANP reported.
The final flight of returning police investigators were expected to land at the southern city of Eindhoven late on Saturday night, including the head of the Dutch police mission in Ukraine, Pieter-Jaap Aalbersberg.
Dutch Prime Minister Mark Rutte said on Wednesday that the search for body parts at the crash site was being suspended due to escalating violence in the area.
The Malaysia Airlines 777 exploded over Ukraine on July 17, killing all 298 on board, 193 of them Dutch, with the West accusing Russia-backed separatists of shooting it down.
Over 220 coffins have been flown back to the Netherlands, which is tasked with identifying the bodies.