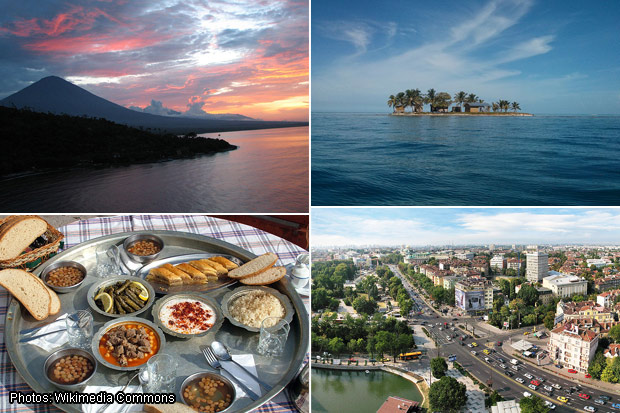 Looking for a great holiday but low on budget? Lifestyle and personal productivity tips website Lifehack has sourced out eight such destinations in the world to visit.
By travelling during low-peak season and scoring a cheap flight ticket, these eight places make great alternatives to popular holiday spots.
Sardinia, the second largest island in the Mediterranean Sea, is one of the best beach destinations in Europe, thanks to its crystal-like seas, sun-kissed beaches and beautiful nature.
This gorgeous Italian island can be quite costly during high season, said Lifehack, but if you book in advance and travel in September or October, you will be able to enjoy the town with fewer tourists at a fraction of the price.
Latvia, an European country in the Baltic region, is another destination for art lovers, history buffs and night animals.
Visitors to this charming corner of Europe can expect to find gorgeous art-nouveau architecture, quaint villages and acres of forests and national parks, said Lifehack.
Tourists can go pub and bar-hopping in Riga, the capital and largest city in Latvia, where entertainment can go from fun to raunchy at bars along the same street.
Asian destinations have also made it into the list. Vietnam and Bali have been raved about for its spectacular views, rustic charm, great food and most of it, its affordability.
According to Lifehack, it can cost as low as US$15 (S$20) a day in Vietnam, and locals in Bali are hospitable and happy to welcome tourists to the island.
wjeanne@sph.com.sg