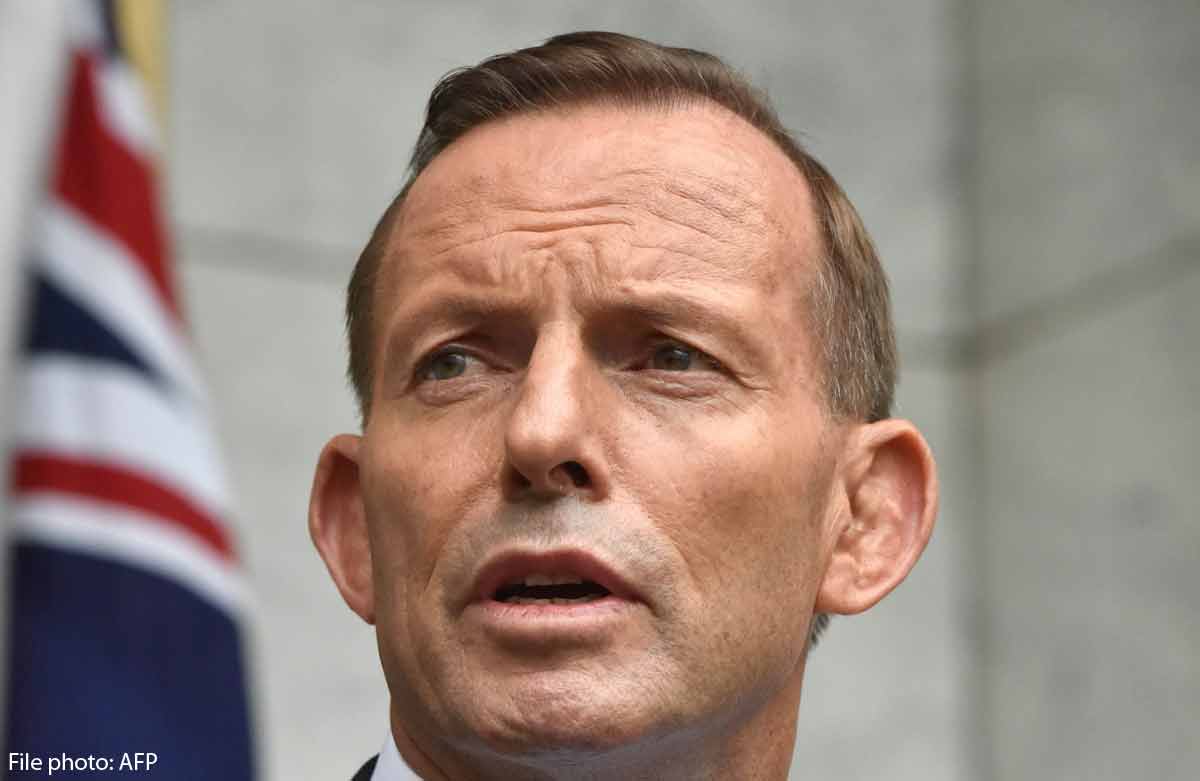 SYDNEY - Australian Prime Minister Tony Abbott was caught on video downing a beer in a few seconds at a Sydney pub, sparking a debate on social media.
The video, reportedly recorded on Saturday night, showed the leader knocking back a glass of Australia's Victoria Bitter in about six seconds, as a large crowd surrounding him yelled "scull" repeatedly.
"Scull" is a slang term for drinking a glass of beer in one go.
Mr Abbott was "proud as punch" when he grabbed a beer and "drank from head-to-toe the entire schooner (glass), dribbling little bits on his shirt", Simon Carrodus, an Australian Rules Football coach for the University of Technology, Sydney told the Australian Women's Weekly magazine.
Mr Carrodus said his university's football club had been holding an event at an eastern Sydney pub when they spotted the Prime Minister.
"I walked over to Tony and said, 'Will you come over and have a beer with the best players as part of the (club's) presentation,' " he said.
"He said 'absolutely no problem'."
Mr Abbott drew parallels with Bob Hawke, who was prime minister from 1983 to 1991, and was reputedly a world champion for drinking a yard-glass of beer - about three pints or 1.7 litres - in a record time of 11 seconds.
Now in his eighties, Mr Hawke has stunned and delighted Australian cricket fans by sculling beers at several matches in recent years.
Mr Abbott's glass was a schooner in Sydney, New South Wales, which can hold 425ml of liquid.
The Prime Minister, who last January warned of the dangers of binge drinking, was previously mocked by some for ordering a shandy - a half-beer, half-lemonade drink - during the 2010 general election.
Social media users debated Mr Abbott's beer-drinking actions, with some suggesting he had used it to get a boost in opinion polls after surviving a leadership challenge in February.
The conservative leader had been hit by poor polling, policy backflips and an unpopular budget last year.
Former prime minister Kevin Rudd recorded a lift in opinion polls in 2007, when the bookish then Labour candidate was exposed during the election campaign as having paid a drunken visit to a New York strip club several years before.