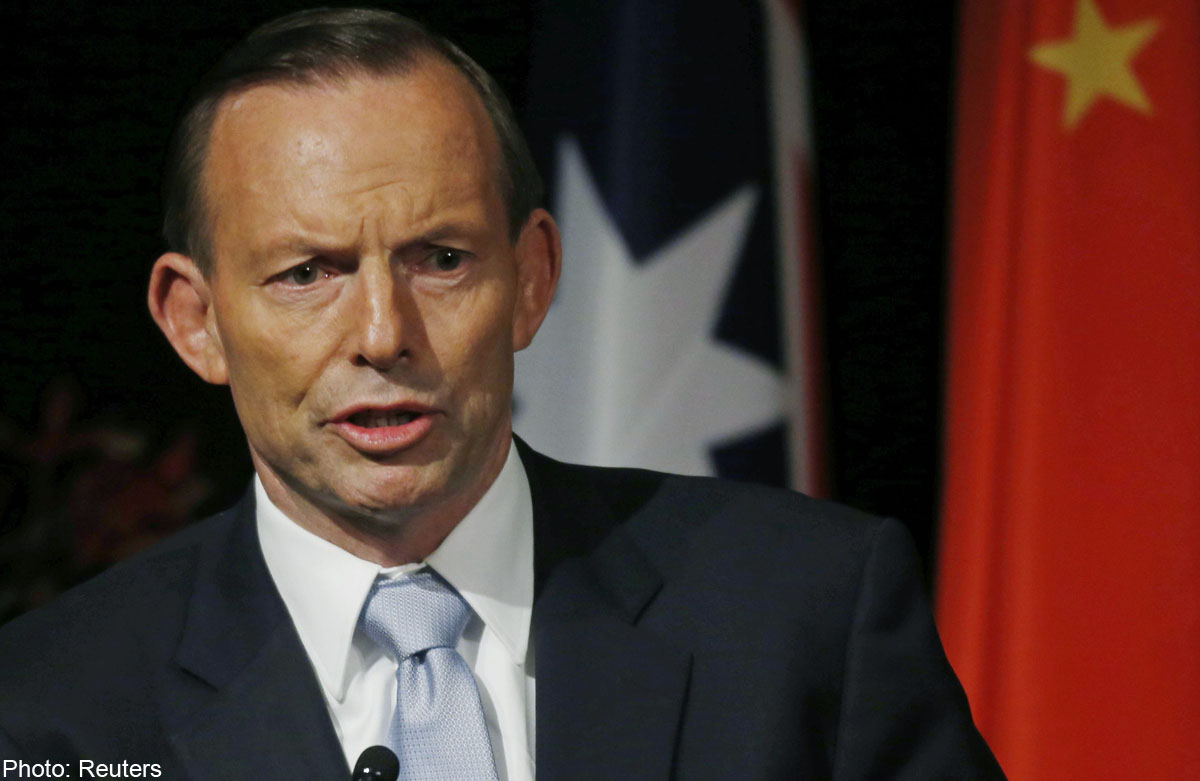 SYDNEY - "Shirtfront", an aggressive Australian sports term used by Prime Minister Tony Abbott to challenge Russia's Vladimir Putin, was Wednesday picked as the National Dictionary Centre's word of the year, beating "man-bun".
Abbott in October vowed to "shirtfront" the Russian president - an Australian Rules football term in which a player charges an opponent - over the crash of Malaysia Airlines MH17 in rebel-held eastern Ukraine.
Some 298 people died in the July incident, including 38 Australian citizens and residents, with the West claiming the plane was blown out of the sky with a missile supplied by Russia, an allegation Moscow denies.
"I'm going to shirtfront Mr. Putin - you bet I am," Abbott said about what he would do when he met him at the G20 leaders' summit in Brisbane last month.
While some critics branded his use of the term as inappropriate, Foreign Minister Julie Bishop said last month that "it's now entered the diplomatic lexicon of many countries".
The leaders of Britain and India joked about the word when they addressed Australia's parliament immediately after the G20.
Amanda Laugesen, director of the National Dictionary Centre at the Australian National University, said "shirtfront" was chosen as it resonated across Australia's social, cultural, and political spheres.
"A lot of people didn't know what it meant, and so there was a lot of discussion about the word itself as well as Tony Abbott's use of it in political discourse," Laugesen told AFP.
"So we felt it really stood out as a word that people were talking about." The phrase just pipped "man-bun" - sometimes shortened to "mun" and used to describe a hairstyle sported by men including Australian "Thor" actor Chris Hemsworth and One Direction's Harry Styles, where the hair is bundled up at the back of the head.
"Ned Kelly beard", a full growth similar to the one worn by the famous 19th century Australian outlaw, was also on the shortlist as the style is increasingly adopted by trendy young men.
Another Abbott favourite, "Team Australia", also came close to winning.
Abbott first used it in August when he said migrants must be on "Team Australia" as he warned about the threat of home-grown terrorism.
"'Team Australia' was again something that was used by Tony Abbott but again taken up and discussed in various media forms, sometimes quite self-consciously or ironically used," Laugesen said.