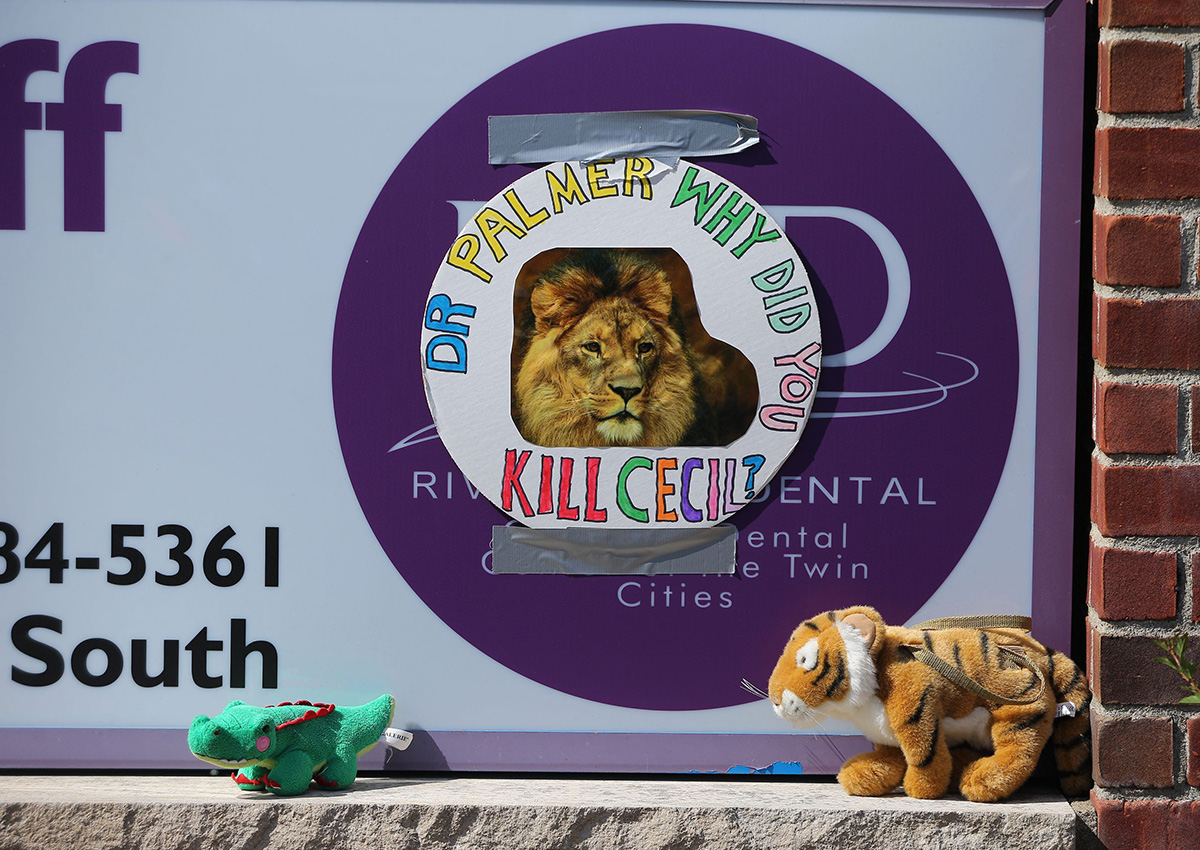 HARARE - After the killing of Zimbabwe's most famous lion by an American tourist, a second lion has been poached by a foreign visitor, a source at the national parks agency told Reuters on Saturday.
The parks authority has not confirmed the incident, but on Saturday it imposed an indefinite ban on big game hunting outside the national park from which Cecil, a rare black-maned lion, was lured before being killed on July 1.
"Hunting of lions, leopards and elephant in areas outside of Hwange National Park has been suspended with immediate effect,"Edison Chidziya, head of the parks authority, said in a statement.
He added that a man from a private game park had been arrested on suspicion of breaching hunting rules.
The statement did not mention the death of a second lion, but the parks agency source, who is not authorised to speak to the media, said the lion had been illegally killed by a foreign hunter at a game park near Hwange on July 3.
The source said the hunter, whose nationality he did not disclose, had since left Zimbabwe, but police had recovered the lion's head and carcass.
Cecil's killing by American dentist Walter Palmer raised global awareness of big game hunting, a lucrative tourism draw for some African countries where tourists can pay tens of thousands of pounds to track and kill lions and other large animals.
A Zimbabwean court last week charged a professional hunter with failing to prevent Palmer from unlawfully killing Cecil. The game park owner where the lion was killed is expected to appear in court next week.
Palmer, who had paid guides for the hunt, said he believed the necessary permits had been in order, but Zimbabwe is seeking his extradition from the United States to be tried for poaching.
The killing of 13-year-old Cecil, a lion that had been fitted with a GPS collar as part of an Oxford University study, has increased calls in the West to clamp down on big game hunting.
Supporters of regulated hunting say it generates revenue for African countries, which can be used on conservation and to discourage poaching.
The head of Zimbabwe's Safari Operators Association, Emmanuel Fundira, said the new restrictions would hit earnings from hunting, which generated US$45 million (S$61.74 million) in 2014.