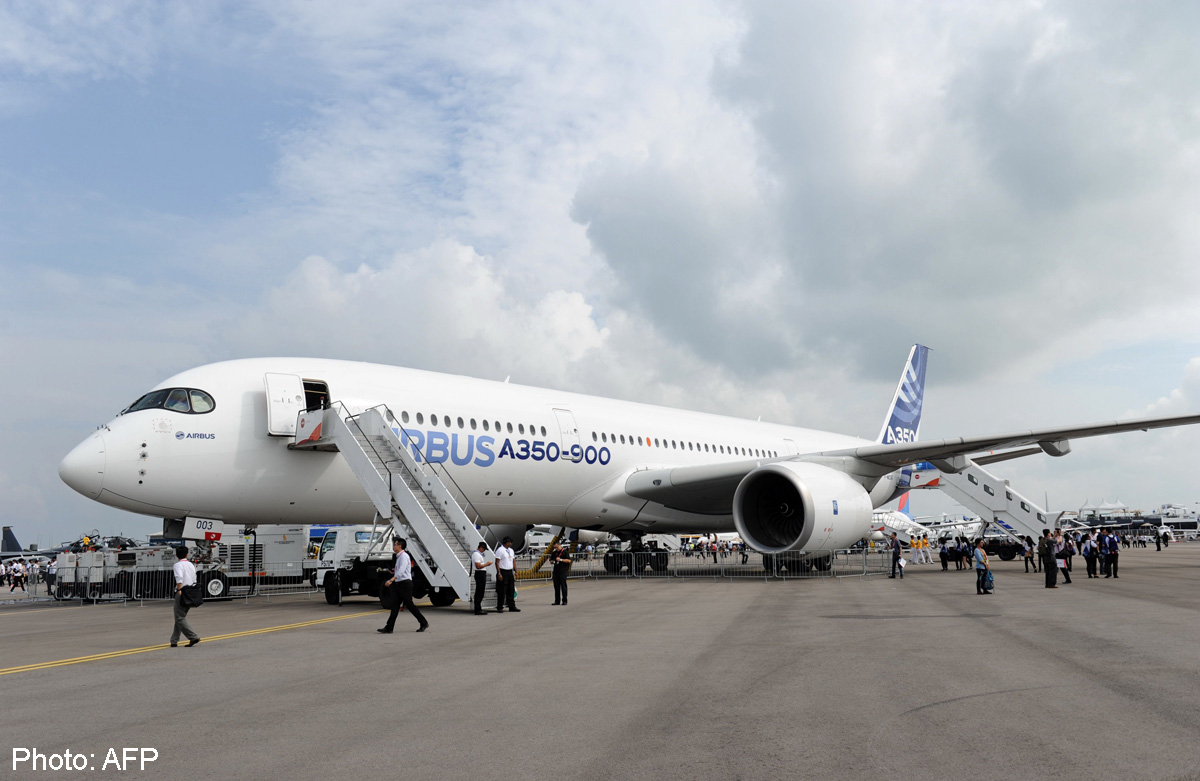 TOULOUSE, France - European aerospace giant Airbus Group on Wednesday announced a 22 per cent year-on-year rise in net profit for 2013, despite one-off charges related to its new A350 wide-body aircraft.
Net profit was 1.5 billion euros (S$2.6 billion) while earnings before interest, tax, depreciation and amortisation (EBIT) rose by 21 per cent to 3.6 billion euros, it said in a statement.
Full-year revenue was up five per cent to 59.3 billion euros, driven by increased aircraft deliveries.
For 2014 the group - formerly known as EADS - said it "expects moderate return on sales growth" and "confirms its 2015 return on sales target of 7-8 per cent".
The final quarter of 2013 included a 434-million euro charge "to reflect the higher level of costs on the A350 XWB programme", it said. The A350 XWB is a long-range, wide-body plane which is slated to come into service at the end of the year.
Airbus Group added that it planned to increase production of its popular A320 single-aisle planes from 42 to 46 per month from the second quarter of 2016.
Last month Airbus announced that it took a record 1,503 net orders in 2013, beating US rival Boeing which had 1,355 orders. But it trailed behind Boeing in terms of finished airliners delivered.