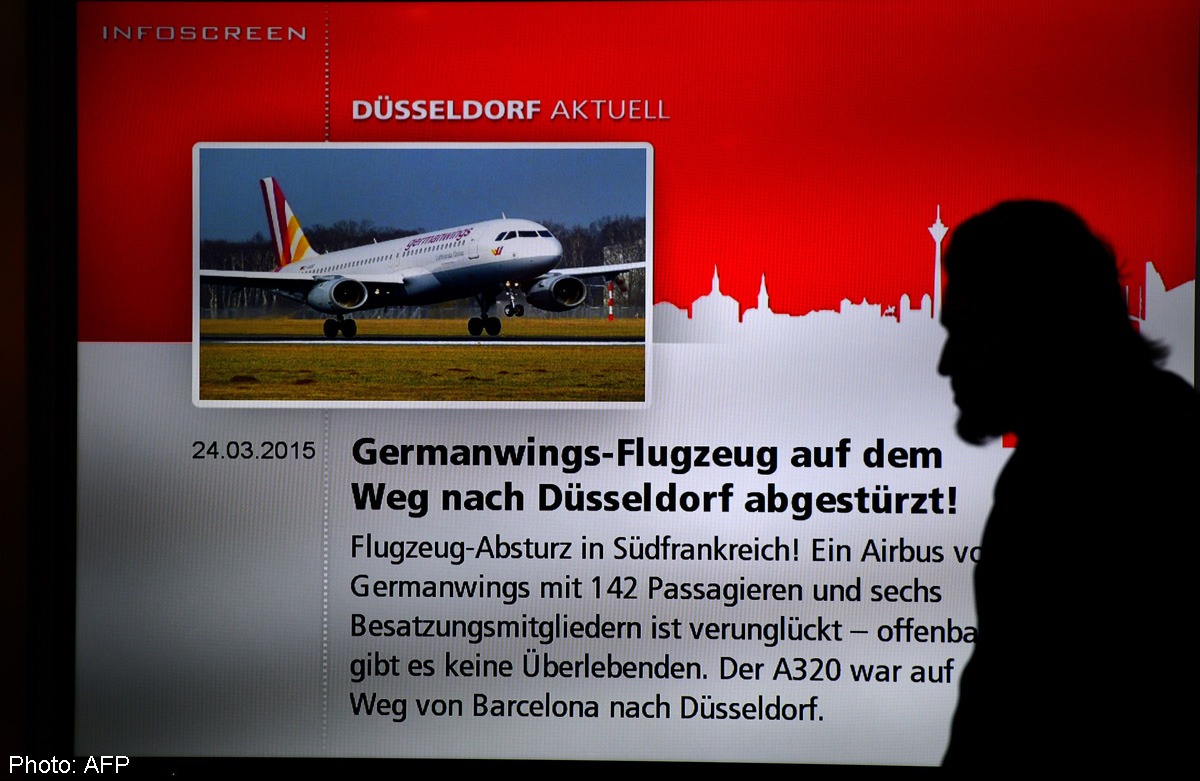 The Germanwings A320 aircraft that crashed in southern France on Tuesday had accumulated approximately 58,300 flight hours in some 46,700 flights, planemaker Airbus said in a statement.
The jetliner was powered by CFM 56-5A1 engines, Airbus said.
CFM International is a joint venture of Safran and General Electric. It confirmed the aircraft was 24 years old, having been delivered to Germanwings parent Lufthansa in 1991. Airbus technical advisers will be sent to the crash site to assist French BEA crash investigators, it said.