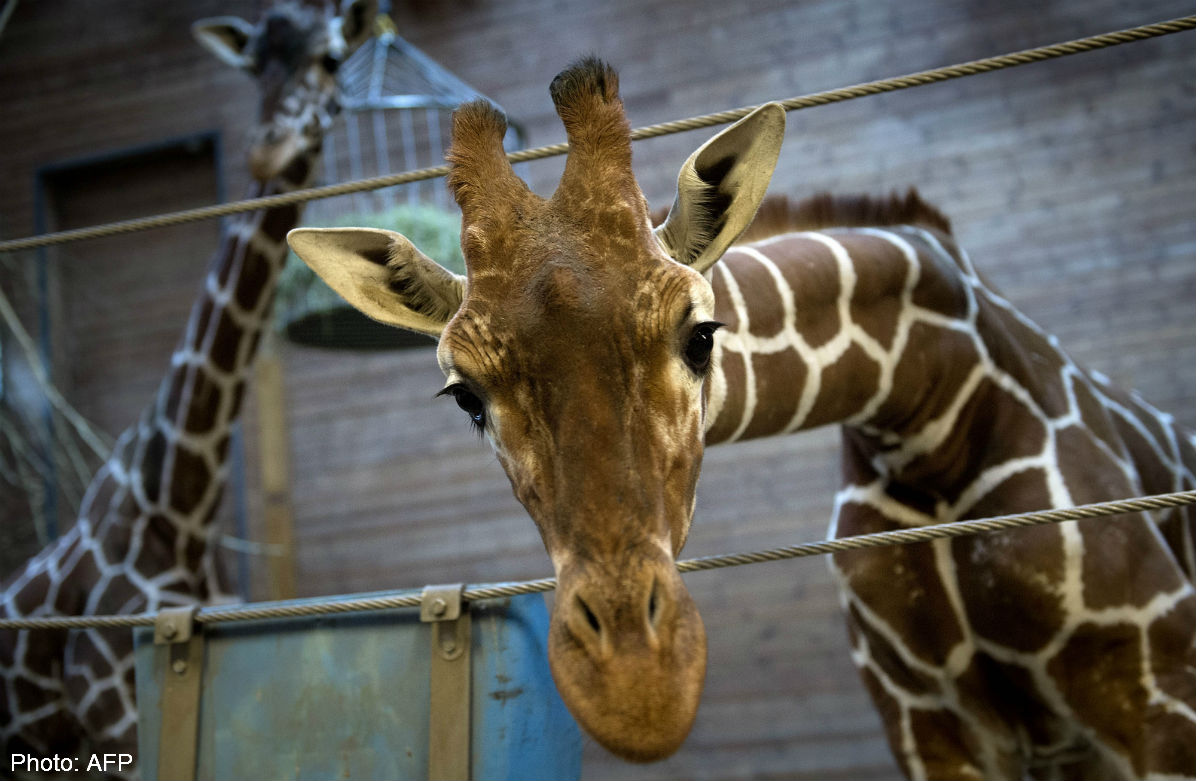 The Jyllands Park Zoo, near the town of Herning, said yesterday that it may have to kill one of its giraffes, coincidentally also named Marius, because its genes make it unsuitable for breeding, AFP reported.
"We can't keep him if we get a female, because then we would have two males that would fight with each other," said zookeeper Janni Loejtved Poulsen.
Seven-year-old Marius is healthy, but is less of a priority for breeders in the country.
This is because its genes are already represented in the European Endangered Species Programme, which the zoo joined just over a year ago.

Get The New Paper for more stories.