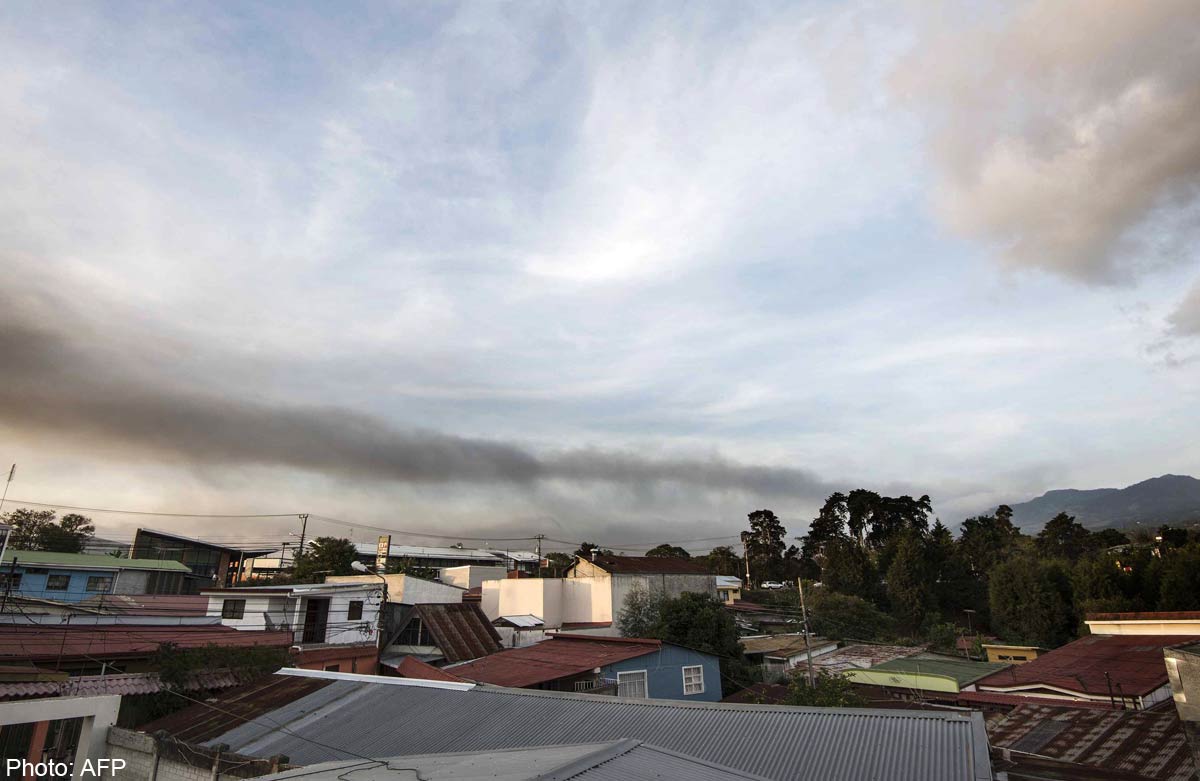 SAN JOSE - A volcano erupted Thursday in Costa Rica, shooting up a column of ash that forced the closure of the airport in the capital city San Jose.
The blast from the Turrialba volcano in the east of the Central American country came after the Calbuco volcano in Chile erupted twice in the space of seven hours Wednesday and Thursday, after remaining dormant for more than 50 years.
Airport officials said authorities evaluated the situation at the airport - located 80 kilometers (50 miles) from the volcano - and said it would not reopen until Friday morning at the earliest.
Landing strips were covered with ash. Reports said 14 arriving flights from the United States and countries in Central America were cancelled.
The volcano, 3,340 meters (10,960 feet) high, erupted in early March and shut down the airport for nearly two days.
Turrialba was inactive for 130 years until it came back to life in the 1990s. In late October of last year it erupted with great force, spewing ash and magma.
It has been rumbling ever since.