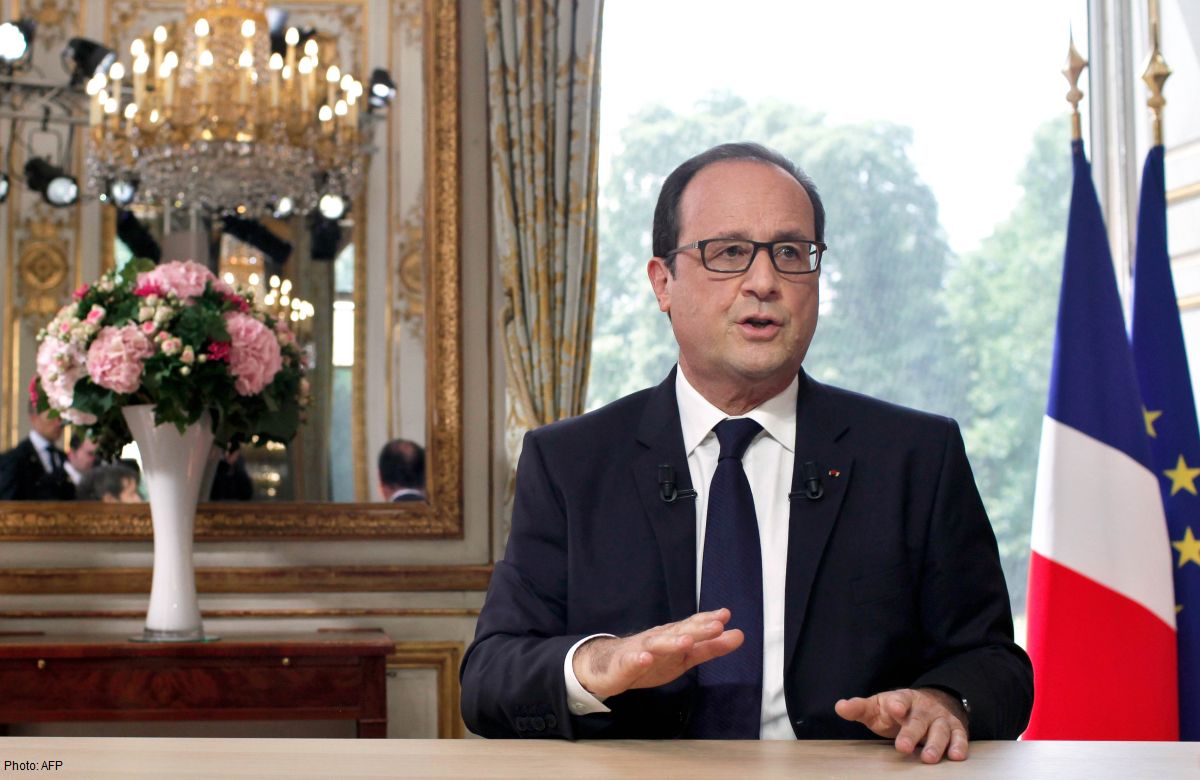 PARIS  - French President Francois Hollande's popularity fell to a record low this month, with only 13 per cent of those surveyed saying they were satisfied with the French President, according to an Ifop poll carried out for French weekly Le Journal du Dimanche.
This was a drop of 4 percentage points from a month earlier and marks Mr Hollande's lowest approval rating since he became president in May 2012, Ifop said.
The popularity of his Prime Minister Manuel Valls slipped 1 percentage point to 35 per cent this month, following a steady decline from a high of 58 per cent when he took on the role almost six months ago, according to the poll.
Ifop said it interviewed 1,970 people aged 18 and over by telephone between Sept 12 and Sept 20.
During that period, Mr Valls headed off a backbench revolt against his government on Tuesday, winning a confidence vote.
Mr Hollande gave a news conference on Thursday in which he promised he would work until the end of his term in 2017 to modernise France, revive its stagnant economy and protect its generous social model.