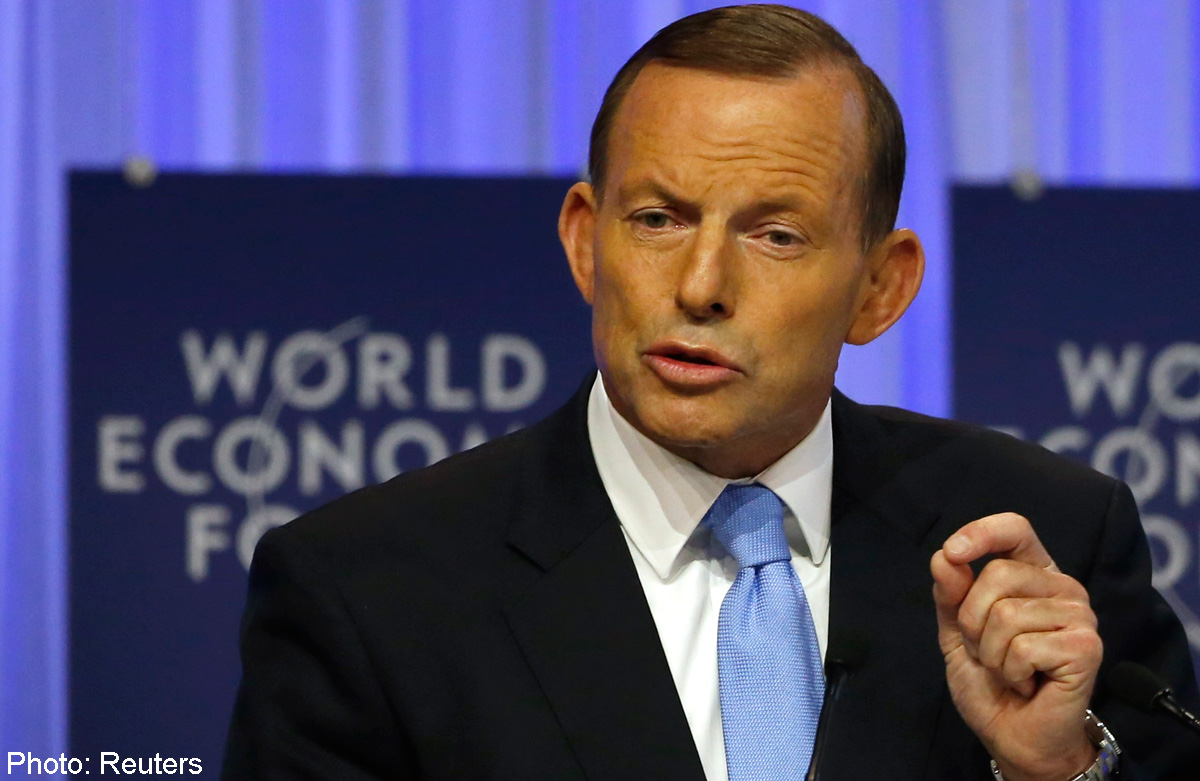 AUSTRALIA - Come next year, Australian students could be learning more about their Western heritage and less about their Asian connections, as a controversial review looks set to overhaul the national curriculum.
Education Minister Christopher Pyne last month ordered the review to ensure that the curriculum celebrated Australia and taught more about "the benefits of Western civilisation", in a move that has drawn consternation.
Mr Pyne has flagged concerns about the current curriculum content, including the teaching emphasis on three themes - Asia and Australia's engagement with Asia, Aboriginal history and culture, and sustainability.
These are listed as priorities in the national curriculum, rolled out over the past two years in schools across the country and at all class levels.
Teachers are told to include the themes in their lessons where possible. They are also to ensure that students "develop knowledge and understanding of Asian societies, cultures, beliefs and environments, and the connections between the peoples of Asia, Australia, and the rest of the world".
For instance, a science lesson on ecology could discuss the effects of palm oil harvesting in Sumatra and Borneo. A geography lesson on volcanoes could focus on those in Indonesia rather than Italy.
The review has caused deep concern among Asia watchers, who say it could wind back a decade of emphasis on teaching Asian history, language and culture.
Joint head of the review, Dr Kevin Donnelly, is a former ruling Liberal Party staffer who has expressed opposition to the emphasis on Asia. Despite promising to lead a consultative review, he has previously criticised the curriculum as "Asia-oriented" and "progressive".
"The fact that the only perspectives through which every subject, including history, must be taught are indigenous, Asian and environmental reveals an ideological slant," he wrote in a blog last year.
In a 2011 article, he asked: "Instead of Asia and Aboriginal and Torres Strait Islander culture, why not define the curriculum in terms of Australia's Western heritage and Judeo-Christian tradition?"
After the review was announced, he said his comments were "quite rhetorical" and he does not believe the curriculum needs to be completely rewritten.
Asia experts in Australia have long criticised the failure to improve "Asia literacy" among students - a problem both the previous Labor government and the present coalition government staunchly pledged to address.
The Asia Education Foundation based at Melbourne University, which supports the teaching of Asian languages and culture, said there should be more, not less, Asian content in the curriculum. The Asian content should be made "explicit" rather than optional, as it is now, it added.
Its executive director, Ms Kathe Kirby, told The Sunday Times it was vital "to ensure our young people are equipped to deal with the region". She said educators and business people in Australia had strongly and consistently backed calls to increase Asian content in schools.
"I am aware of Minister Pyne's viewpoints. But I think once the review occurs, the submissions will overwhelmingly endorse this aspect of the curriculum. It makes sense to have this Asia focus."
Prime Minister Tony Abbott has pledged to boost Australian students' engagement with Asia, particularly through the government's New Colombo Plan, a A$100 million (S$114 million) scheme to send thousands of students to study across the Asia Pacific. However, the government has at times been caught between its desire to push the country closer to Asia and a hostile wing of both the party and the nation, which is concerned that such a push will weaken ties to the West and to the nation's British heritage.
Dr Susan Ledger, an expert on education and curriculum policy at Murdoch University, said Asia should "definitely" remain a priority in the Australian curriculum. "Friendship and relationships are developed by respecting and understanding the culture, history and language of those around us," she told The Sunday Times.
The review is expected to be completed by July and take effect from next year.
jonathanmpearlman@gmail.com
Get a copy of The Straits Times or go to straitstimes.com for more stories.