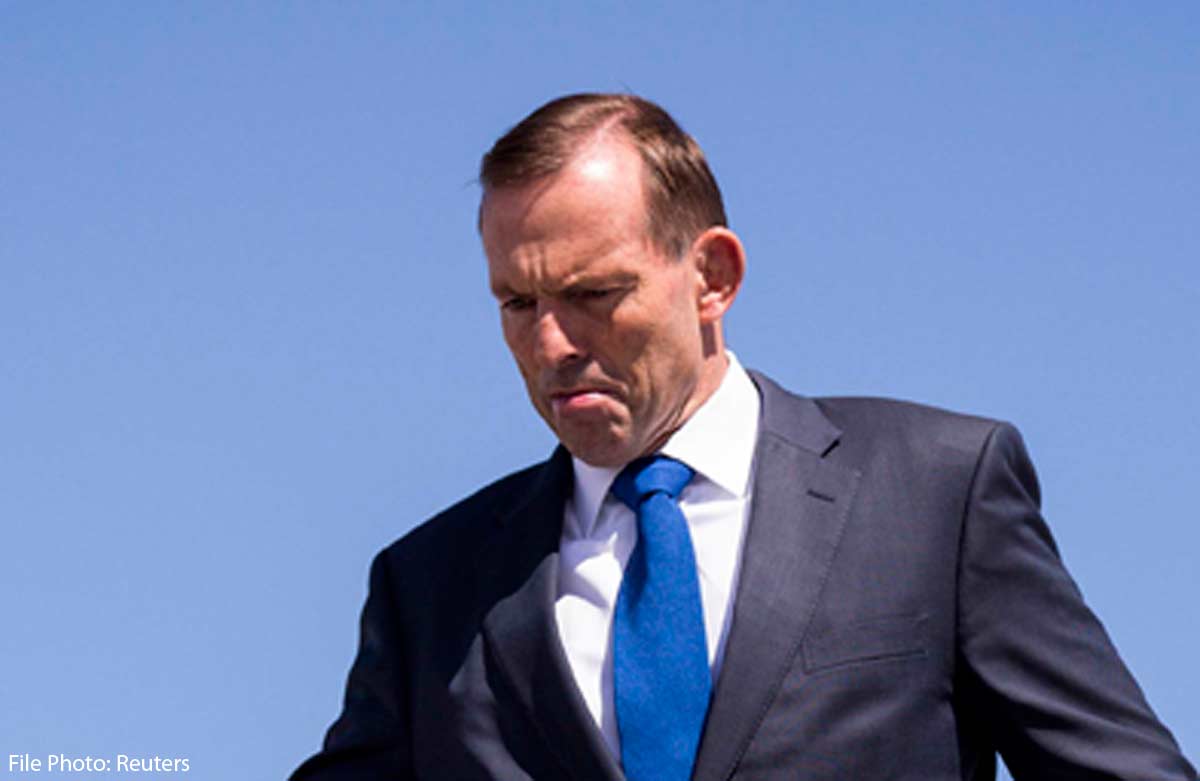 SYDNEY - Australian Prime Minister Tony Abbott said Wednesday he was unaware the gay partner of his ambassador to France was asked "to wait in the car" during a recent tarmac greeting, insisting he did not concern himself with "trivia".
Abbott, who is personally opposed to gay marriage despite having a gay sister, said there had been an issue "at the level of junior officials" during a reception late last month with ambassador Stephen Brady in Paris.
The prime minister was due to be received at Le Bourget airport by Brady, but the ambassador's long-standing partner Peter Stephens was asked to not take part and remain in his car without explanation.
According to the Sydney Morning Herald, Brady was "literally screaming" at the protocol officer who passed on the request and offered to resign over the incident.
"I'm the prime minister and I don't normally concern myself with trivia," Abbott told reporters in Perth when asked about the issue.
Under usual diplomatic protocol, an Australian leader would only be welcomed by an ambassador and their partner or spouse if travelling with their own partner. Abbott's wife Margie was not in Paris.
Abbott said he respected Brady, describing him as a friend.
"I have a lot of time for Stephen Brady. I appointed him our ambassador to Paris, I have known him for many years. He's a very distinguished public servant. I'd even say he's a friend of mine," he said.
Brady was appointed to the position in Paris last year, and reports said that he and his partner were given a farewell dinner by Abbott as they left Canberra.
"All I want to say is that he's a fine servant of Australia. He's a friend of mine, always has been and as far as I'm concerned always will be," Abbott said.
Senior government MP Alan Tudge, Abbott's parliamentary secretary, said any suggestion the prime minister snubbed Stephens was a "disgraceful smear".