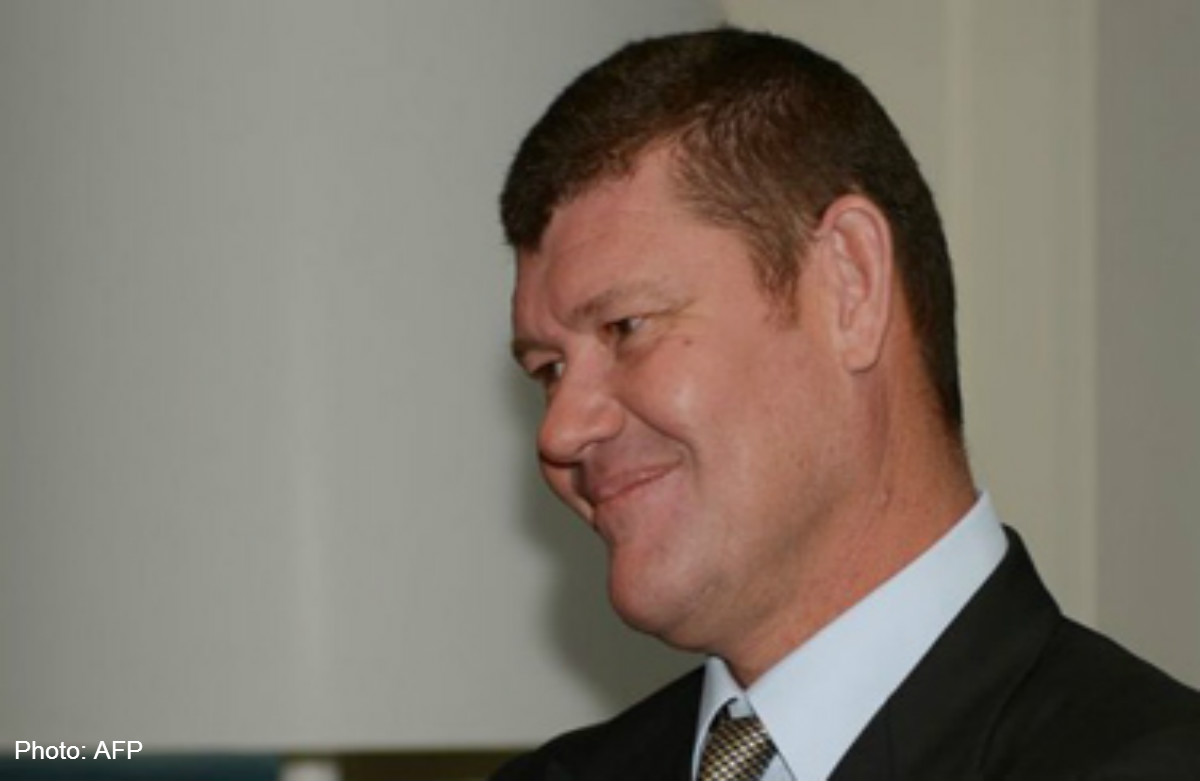 SYDNEY - Billionaire Australian gaming mogul James Packer was seen brawling on a Bondi Beach street with a fellow businessman David Gyngell, a life-long friend, former best man and chief executive of the Nine Entertainment Group, media reported on Monday.
At least 50 photos of Packer, owner of Australia's Crown Resorts Ltd, and Gyngell viciously fighting outside Packer's home on Sunday are circulating for sale, the Sydney Morning Herald said.
Packer and Gyngell released a joint statement on Monday, which did not confirm the fight, but said they remained friends.
A Facebook page purportedly belonging to a neighbour of Packer's, whose name is given as Chris Walker, provided an unconfirmed but detailed report of the fight.
Walker did not respond to attempts by Reuters to verify his posting.
"Holy crap, big street fight outside my house ... Not thugs, James Packer ... And some other angry bloke going toe to toe - total brawl .. Wow," he wrote on the social networking site.
"Packer packed a punch but copped a couple of hits straight to the jaw... Then they all fell on the concrete fence and I think the other guy broke his face ... They were looking for teeth after he left."
Packer is one of Australia's richest men, with Forbes recently estimating his net worth at US$6.4 billion (S$8 billion), and he has aggressively sought to expand his casino business into Asia and the United States.
"We have been friends for 35 years and still are," Gyngell and Packer said in a joint statement released by Nine Entertainment and Crown.
"In that time we have had our fair share of ups and downs. We respect each other and neither of us will be commenting further."
Nine Entertainment Co Holdings is the owner of Australia's Nine TV network, one of the nation's largest broadcasters. Packer has a stake in rival Ten Network Holdings , although the fight was not believed to be connected to their entertainment holdings.
The Sydney Morning Herald reported that 50 photos exist showing the two men squaring off, pulling at each other's shirts and grappling before falling and wrestling on the ground before other men, possibly Packer's bodyguards, intervened.
The newspaper said that the pair's long-term friendship had soured after Gyngell tried to intervene on behalf of Packer's second wife, Erica, from whom he announced his separation around six months ago.