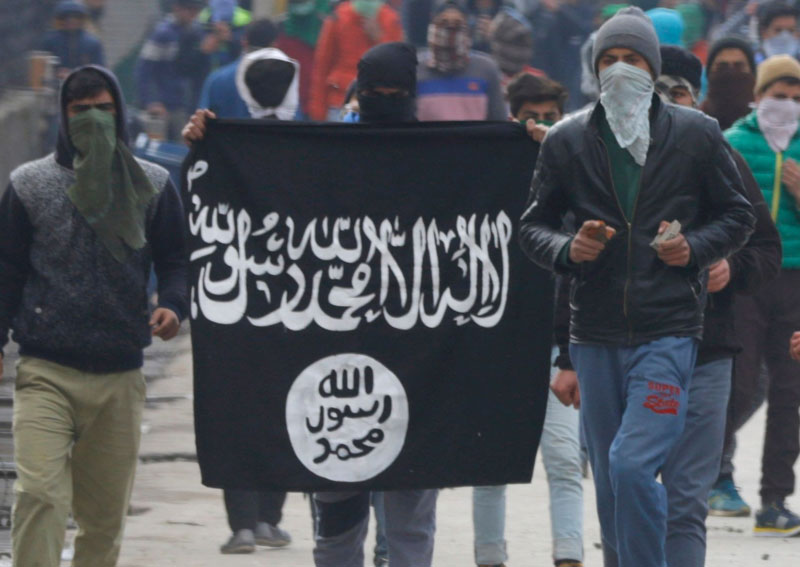 SYDNEY - The devastated grandmother of a young boy filmed being coached to kill Australians has lashed out at his notorious Islamic State fighter father for using him as a "media tool".
Footage surfaced in Australia on Sunday of Australian Khaled Sharrouf grilling his six-year-old son Hamze in Syria about how to murder non-Muslims.
It reportedly showed the boy holding guns and a knife and making threats as a voice off-camera asked him, "How do you kill an Australian?".
Sharrouf - the first Australian to be stripped of his citizenship under anti-terrorism laws - made international headlines in 2014 when he posted an image on Twitter of another son holding a severed head.
The children's grandmother Karen Nettleton, whose daughter left Australia for Syria in 2013 with her young family to join Sharrouf but has since reportedly died, said she was disgusted to see the latest images.
"Everybody out there is going to see it and think he's a little terrorist. I don't know how his father could have done it to him. I really don't understand that," she told the Australian Broadcasting Corporation on Monday evening.
"He (Hamze) was the baby out of all of them. I rocked him to sleep, I sang him songs, I took him swimming.
"It kills me because I know he's just a six-year-old little boy. I know what's he's like. He's just being used, I think as some sort of media tool." Nettleton has been fighting for three years to bring her five grandchildren - three boys and two girls - back to Australia, and insisted they were not lost to Islamic State.
"They're not lost, they're not gone. They're just kids, with the right help they will be ok," she said.
The ABC said the video had been made by Sharrouf - once thought killed in a drone strike - with the aim of selling it to Australian media, but there were no takers.
It was accompanied by a photo which showed the boy in front of a strung-up corpse of a man in an orange jumpsuit with a poster round his neck saying he was a traitor, the broadcaster added.
Justice Minister Michael Keenan slammed the "appalling" use of a child in extremist propaganda.
"The Australian government condemns this truly appalling act of using a child to espouse ISIL's terrorist messaging," he said at the weekend, referring to the so-called Islamic State.
Canberra lifted its terror threat alert level in September 2014 and introduced new national security laws amid concerns of attacks by individuals inspired by organisations such as IS.
It also cracked down on Australians attempting to travel to conflict zones including Syria and Iraq.