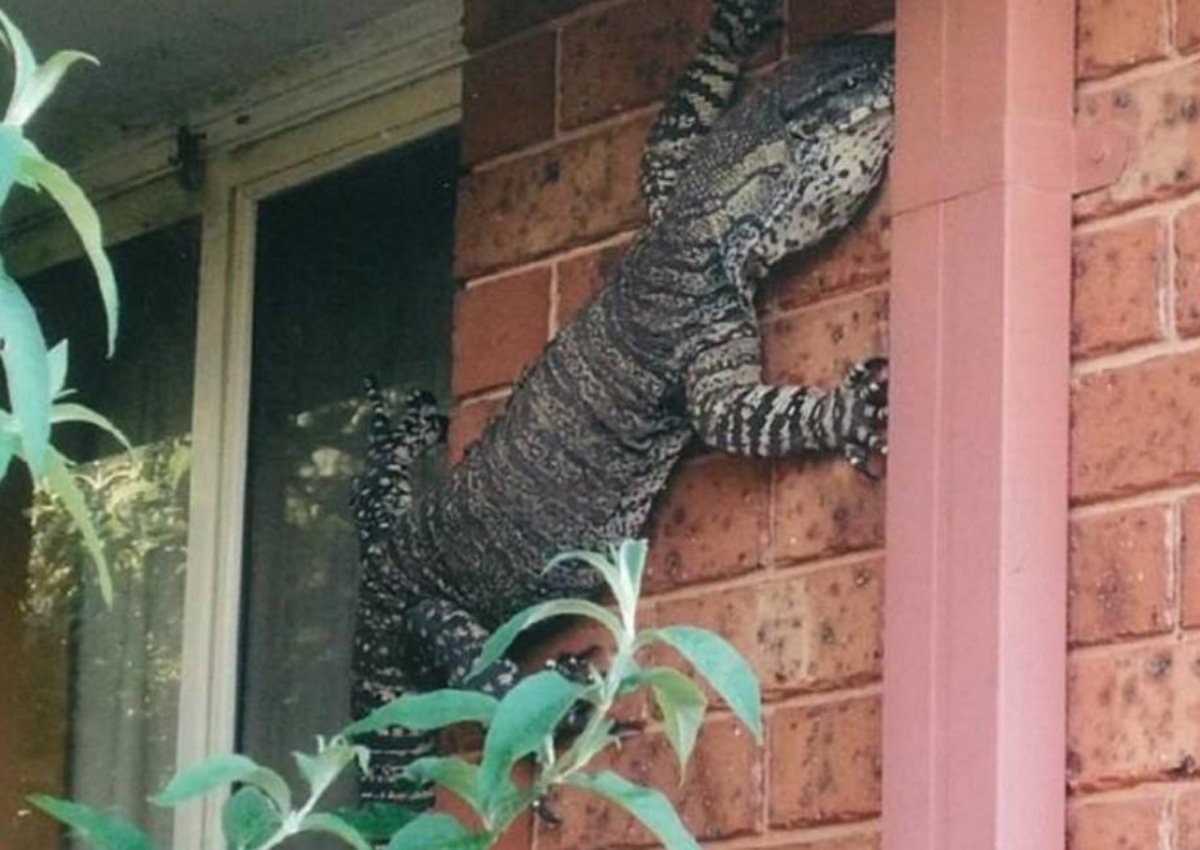 It is quite common to come across lizards in the garden and geckos on the wall. But Mr Eric Holland from Thurgoona in New South Wales, Australia, nearly fainted when he saw this lizard in his backyard.
That's because the giant reptile was an estimated 1.5 metres long.
According to the Sydney Morning Herald, the 80-year-old had been working in his shed when he saw something large run across the ground. He then heard a loud banging sound from the side of his house. It turns out that the sound was made by the lizard's tail hitting the drain pipe.
"I sometimes get blue tongues and lizards in the backyard, but never anything quite like this," he said.
Mr Holland quickly snapped a photo of the monster lizard perched on the wall, before it moved away from the house.
The lizard is thought to be a lace monitor or a lace goanna, experts said.
The New South Wales Office of Environment and Heritage said that lace monitors could grow up to two metres in length and weigh up to 20kg, and that it was not unusual for them to be found in the area, reported The Guardian.
seanyap@sph.com.sg