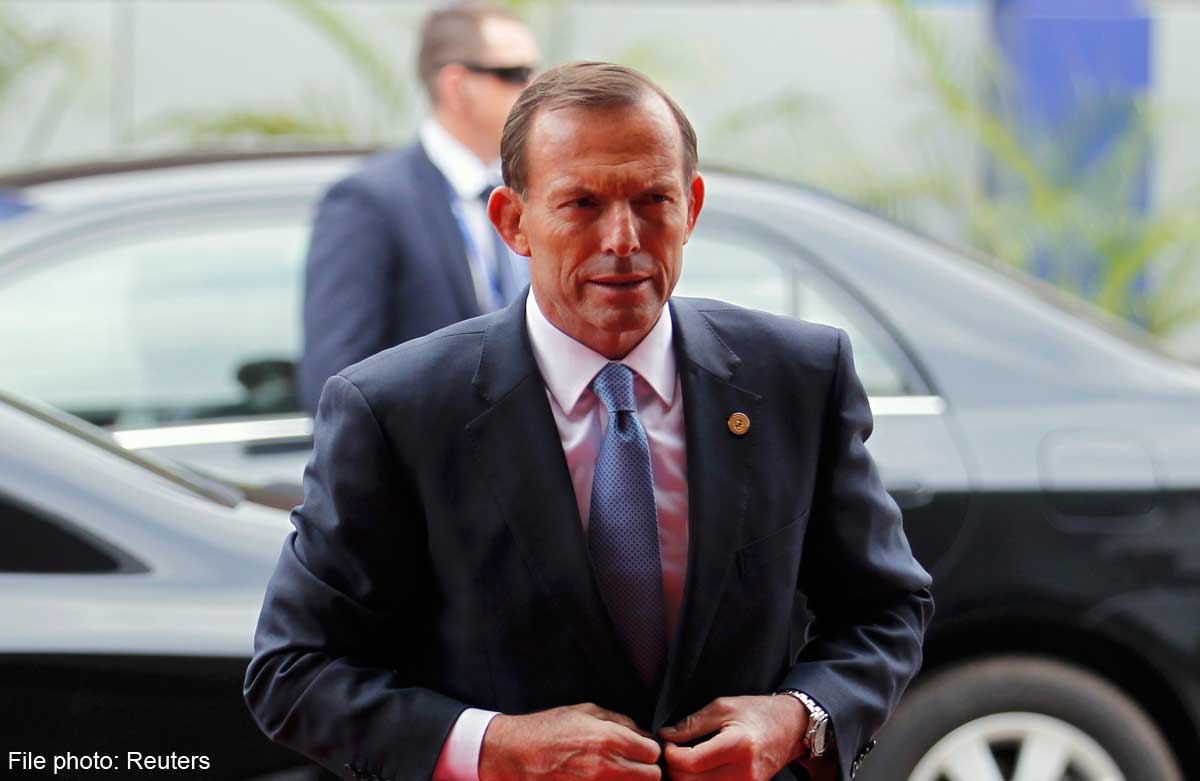 SYDNEY - Australian Prime Minister Tony Abbott defended his government's secrecy over its border protection policy Thursday after reports that boats had been turned back to Indonesia and asylum-seekers mistreated.
Under the conservative government's hardline Operation Sovereign Borders programme, officials refuse to discuss "operational matters".
This has meant reports that at least one boat was forcibly turned or towed back to Indonesia, and that members of the Australian navy subjected those on board to verbal and physical mistreatment, have not been addressed in detail.
The government has also refused to confirm or deny that it is planning to buy 16 hard-hulled lifeboats to ferry asylum-seekers to Indonesia, sparking claims from the Labor opposition that it is overseeing a "Stalinist"-style media blackout.
Abbott said he would rather have the boats stop arriving than provide a running commentary as "sport for public discussion".
"I'd rather be criticised for being a bit of a closed book on this issue and actually stop the boats," he told Sydney commercial radio.
"The point is not to provide sport for public discussion. The point is to stop the boats.
"I'm pleased to say it is now several weeks since we've had a boat, and the less we talk about operational details on the water, the better when it comes to stopping the boats."
His comments follow claims by an asylum-seeker to AFP on Wednesday suggesting people on a boat towed back to Indonesia, which is the major transit point for would-be refugees to Australia, had been mistreated by the Australian navy.
Yousif Ibrahim from Sudan claimed they were handcuffed and called insulting names. He said one person was beaten with shoes after their vessel was intercepted and towed for four days back towards Indonesia, arriving at Rote Island on Monday.
Defence force chief David Hurley defended the navy on Thursday, echoing comments by Immigration Minister Scott Morrison on Wednesday.
"Defence force personnel assigned to (border protection) are required to conduct operations in an unpredictable and demanding environment under intense scrutiny," Hurley said.
"They are trained to operate with the highest degree of professionalism and integrity and consistently demonstrate great compassion and courage, often at great risk to their own safety."
Australia's tough policies aimed at stemming the flow of asylum boats - a key plank of Abbott's successful 2013 election campaign - have irked Jakarta, which has warned that turning boats back could breach Indonesian territorial sovereignty.
Tensions between the neighbours have been strained for months after a diplomatic row erupted in November over claims Canberra tried to tap the phones of Indonesian President Susilo Bambang Yudhoyono, his wife and ministers.
Indonesian military chief Moeldoko insisted he did not approve of boats from Indonesia being turned back, despite media reports saying so.
"My reply was not approval, no," Moeldoko, who goes by one name, told reporters.
"I understand that these were tactical measures... every country has the right to protect their territorial sovereignty," he said.
"Please don't twist it (by saying) that the TNI (Indonesian military) commander has approved or that the military has facilitated this," he added.
Abbott on Thursday described Australia's relationship with Indonesia as "strong" and marked by "a lot of cooperation and mutual understanding".
He said he understood Indonesia's concern for its sovereignty "but when these boats keep coming illegally to our country, that is a sovereignty issue for us".
"It's absolutely non-negotiable - these boats will stop, these boats must stop, and we will do whatever is necessary, consistent with our international obligations and ordinary decency, to stop the boats," he said.