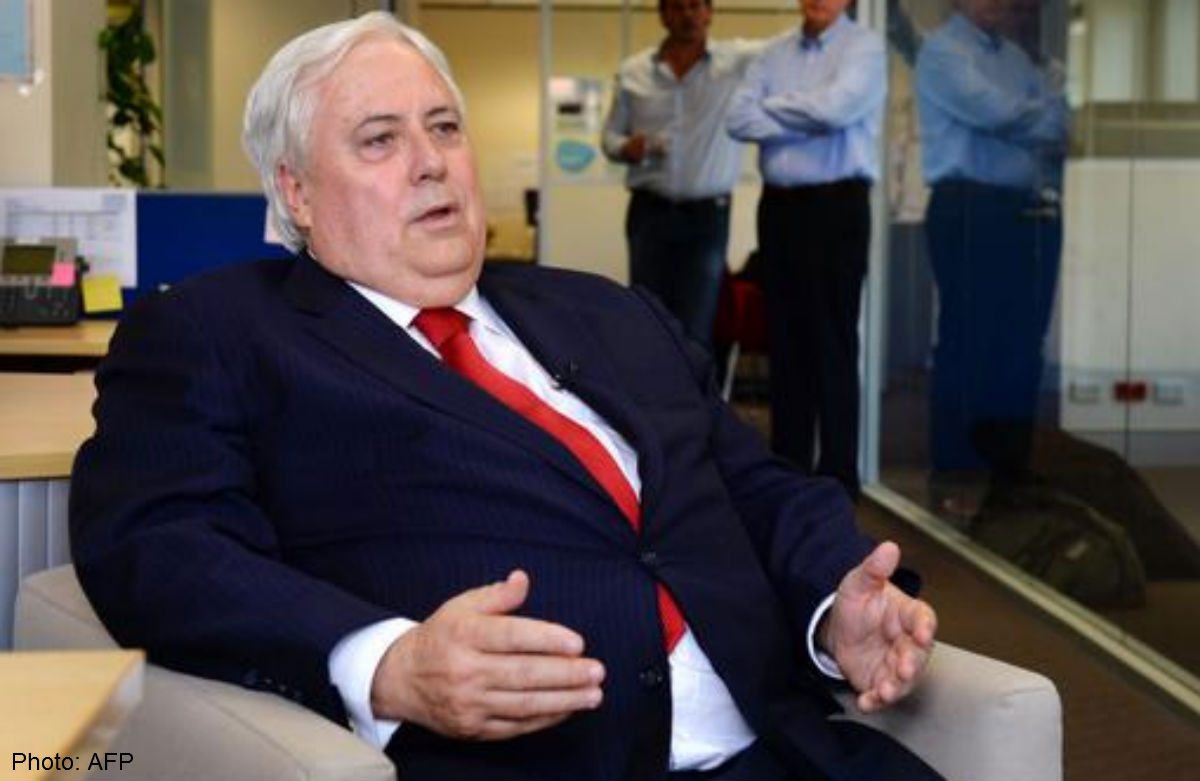 SYDNEY - Outspoken resources tycoon Clive Palmer condemned the "rape and disrespect" of Australia by foreign firms Friday in a spat with a Chinese miner which warned the case was being watched closely in Asia.
Palmer is locked in a long-running dispute over royalties and port operations with Hong Kong-based Citic Pacific over its Sino Iron magnetite project, a partnership with China's state-owned Metallurgical Group Corporation.
Citic is mining for magnetite iron ore on Palmer's sprawling Australian Mardie Station cattle farm under a 25-year lease.
But the two parties have clashed over what share of the proceeds are owed to the Australian businessman and whether his company, Mineralogy, is the legal operator of the project's export terminal at Port Preston.
Palmer lashed out at Citic after a court ruling on Thursday in his favour on the port, accusing the Chinese of having "occupied the port and shipped Australian resources to China without paying full consideration".
"Sino Iron and Citic Pacific seem to think they can take our resources without paying for them," Palmer said in a statement.
"I will not stand by and see Australian interests raped and disrespected by foreign-owned companies," he added.
"I predict this will be the first of many judgments to come our way in the next 12 months. Foreign-owned businesses operating in Australia must comply with and respect Australian law."
Citic Pacific's president Zhang Jijing warned that the case could have broader implications for Chinese business in Australia and dismissed claims his company had not paid its fair share of royalties as "rubbish".
"Most other Chinese companies are watching our legal case... This is very important," Zhang said in remarks at a Melbourne mining function reported by The Australian Financial Review.
Zhang said Citic had hoped to resolve the dispute with Palmer privately.
"It's fair to say though that there are some larger-than-life characters involved here and perhaps this was an unrealistic expectation," he said.
"I have never met such a person like this gentleman."
The flamboyant self-made mining baron, renowned for rebuilding a replica of the Titanic and who was elected to Australia's parliament last year, said the Chinese firm "want(s) to take our resources back to China without paying for them".
"In our opinion this is tantamount to stealing, and most Australians would be in agreement," he said.
Zhang said Citic had complied with the law and "welcome the intervention and protection of the Australian judicial system when necessary".