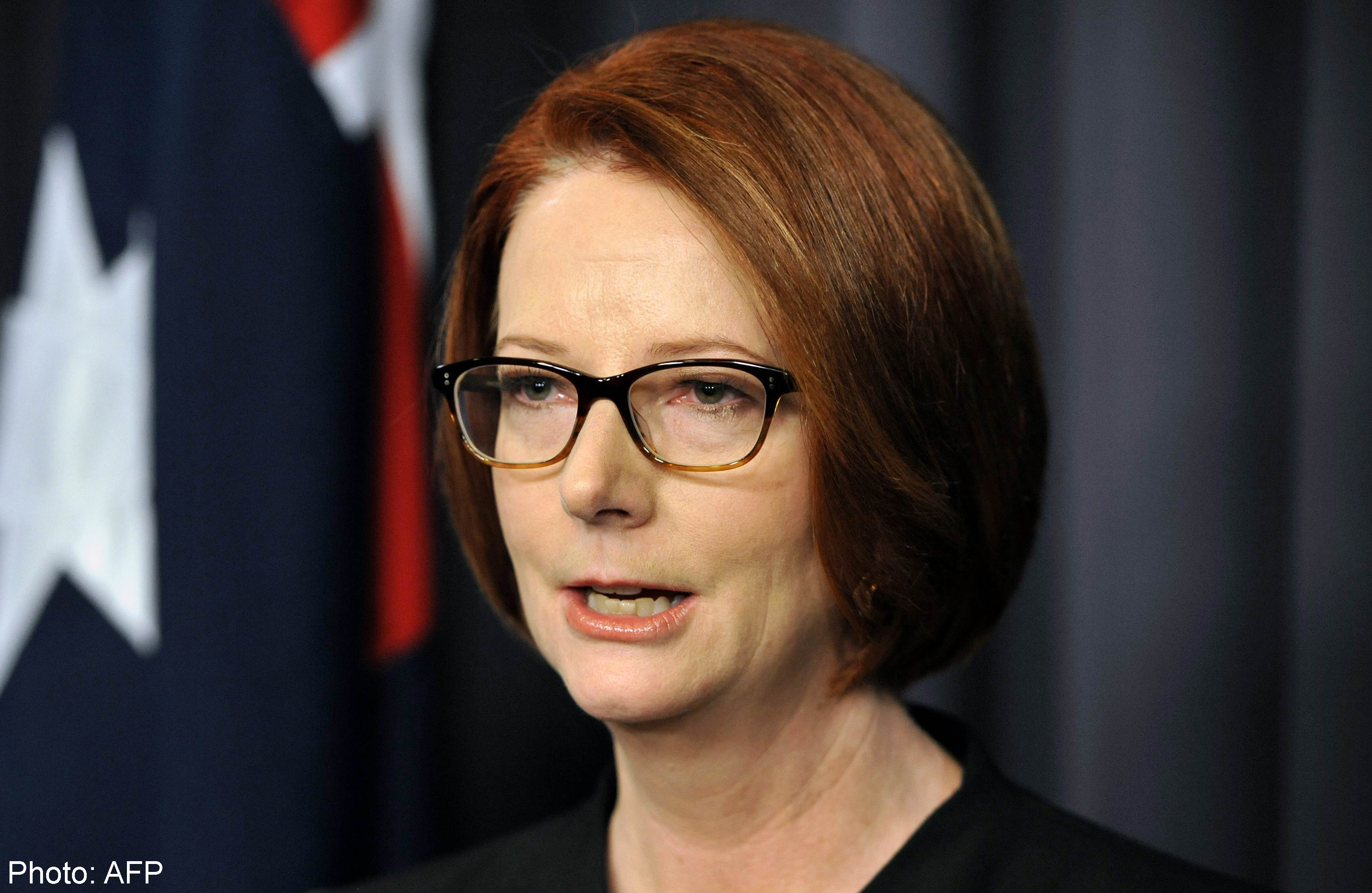 SYDNEY - Australia's first female prime minister, Julia Gillard, quietly exited politics Saturday, congratulating the woman who has taken over her constituency as Labor faced defeat in national elections.
The 51-year-old opted not to stand in the polls after being dumped as Labor leader in June and has stayed out of the spotlight since.
As election results came in Saturday, she emerged from her self-imposed silence to congratulate the successor in her Melbourne seat of Lalor, Labor candidate Joanne Ryan.
"She'll be a strong and articulate voice for a proud community we both love," Gillard said via her Twitter account.
She became prime minister in 2010 when she led a party room coup against then-Labor leader Kevin Rudd, in a move which shocked the nation but was designed to end months of dysfunction within the government.
Gillard called an election shortly afterwards but her campaign was rocked by leaks and her subsequent three years of minority rule were wracked by Labor infighting which grew more pronounced as she failed to turn around dire polls.
With her popularity at record lows and speculation Rudd would mount a challenge, Gillard called a party room vote in June which she lost 57 votes to 45. She agreed to exit politics at Saturday's election.
Since then, she has kept a low profile, shunning Labor events so as not to prove a distraction from Rudd's campaign.
Prior to her comment on Saturday, her last tweet was on July 11 which said only: "Thanks to all who have sent notes and gifts. Deeply appreciated. Looking forward to time with family. Will see you all down the track."
"She has been a model of dignity," said Haydon Manning, associate professor of politics at Flinders University in South Australia.
"And that sharply contrasts really with the person who replaced her (Rudd) when he was replaced by her.
"She has done nothing to harm Labor's campaign, unlike in 2010 and obviously the campaign has been one of the worst Labor has ever managed to pull off."
For those who believed that Labor would have done better under Gillard, exit polls by Sky News suggested the party would have suffered an even more crushing defeat with her still as leader.
"She grated on people to an extent I have never seen before," former Labor minister and now Sky News commentator Graham Richardson said of Gillard.
With her career in politics finished, Gillard will become an honorary professor at Adelaide University.