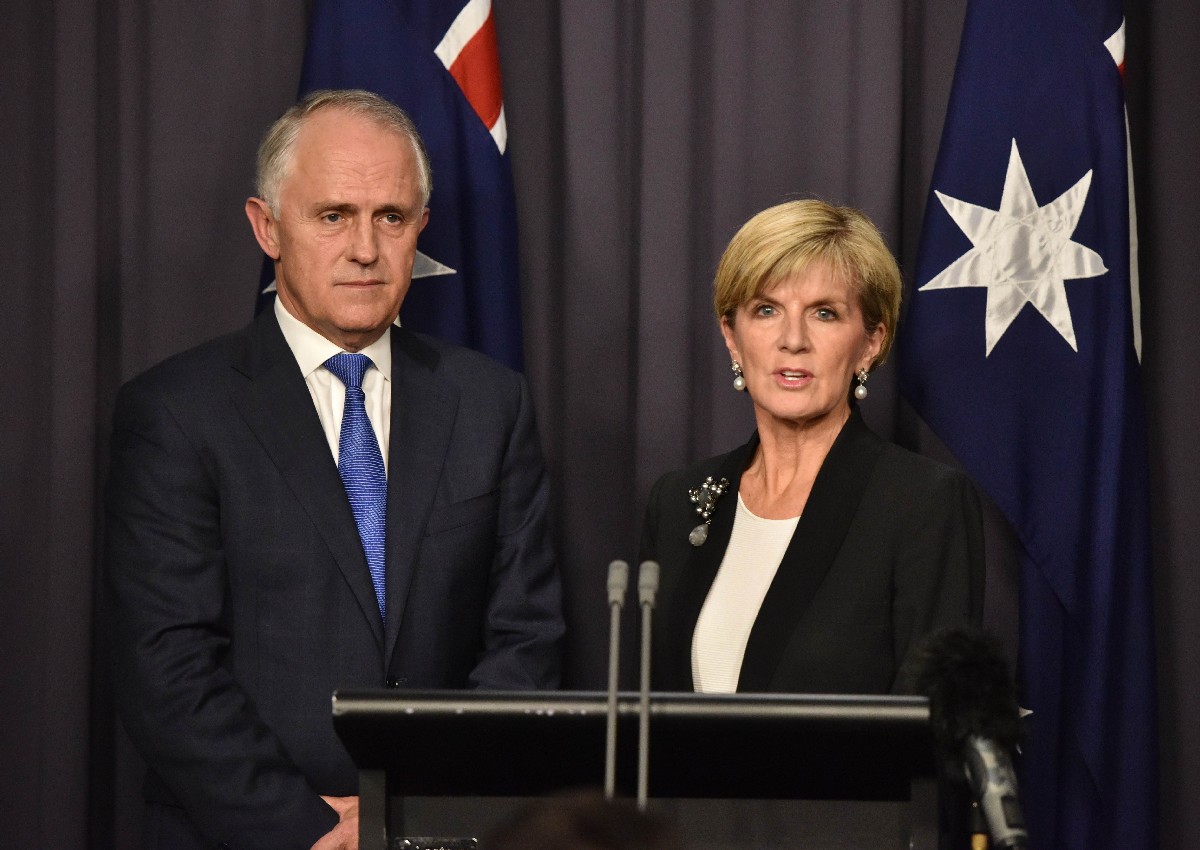 SYDNEY - The stunning coup that installed Malcolm Turnbull as Australia's prime minister last week was welcome news to financial markets, with newly hopeful investors lifting stocks and the home currency.
Tony Abbott's botched economic policy, which dimmed the Liberal Party's election prospects, was the immediate catalyst.
Which way the political wind would blow was anyone's guess, at least according to a tense Liberal Party lawmaker in the early hours on Sept. 14. The party felt increasingly anxious about the special election in the state of Western Australia to replace its recently deceased legislator Don Randall. Despite Randall's solid base, polls saw the opposition Labor Party drawing 48 per cent of the vote and the ruling party squeaking by with 52 per cent.
Turnbull fired off his first shots in a Sept. 14 news conference. To improve the party's chances in the special election, "we need a different style of leadership," he said, announcing his resignation as communications minister to challenge Abbott for the top job. As some cabinet members joined Turnbull's revolt, Abbott agreed to a party leadership election for that night. Turnbull won, 54 to 44, and took office the next day.
This is how it works in the parliamentary system Australia inherited from the UK The head of the party with the most seats becomes prime minister. If a prime minister loses the confidence of his or her own party, an internal challenger will arise. Under the previous rule of the Labor Party, Prime Minister Kevin Rudd was deposed by Deputy Prime Minister Julia Gillard, herself later ousted in Rudd's short-lived comeback.
Read the full article here.