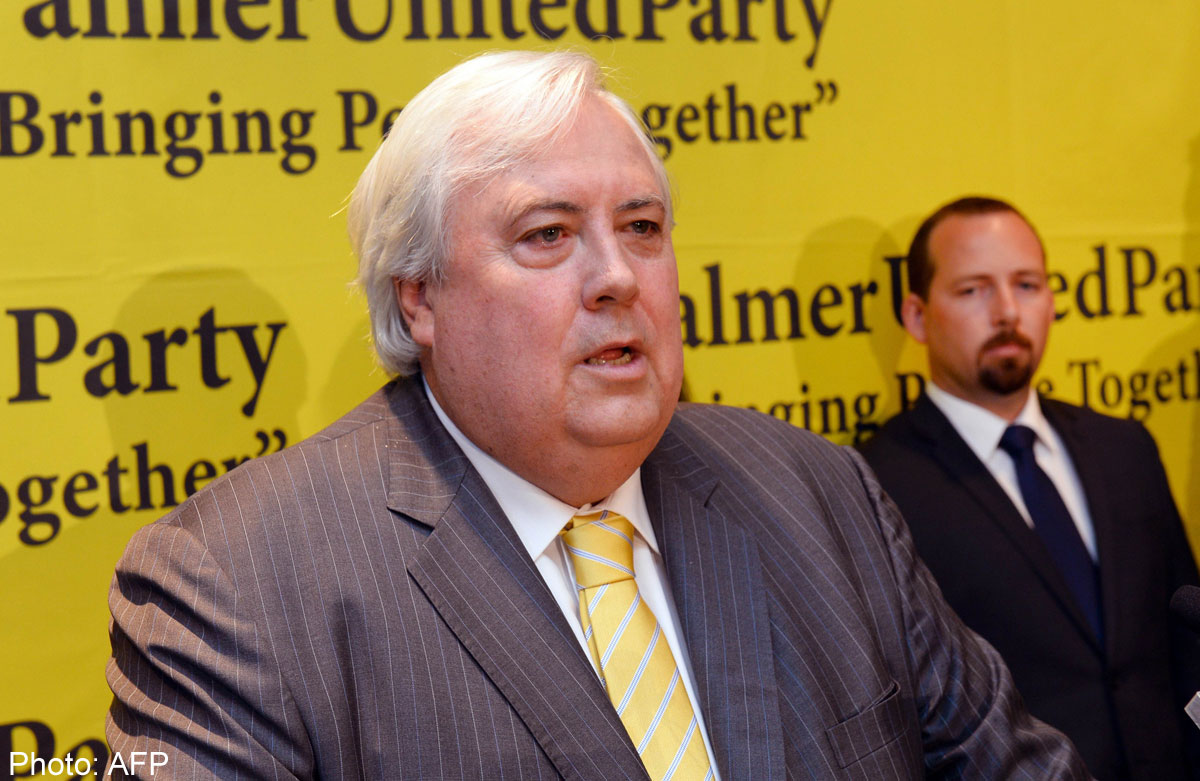 Australia's government might fail to get the necessary backing for its planned A$1.55 billion (S$1.81 bln) fund to pay big emitters to cut pollution, after a Senate minority party on Monday said it would vote against the plan.
Mining billionaire Clive Palmer, whose Palmer United Party (PUP) will control the balance of power in the Senate from July, said he would not back the government's direct action Plan on climate change. "We can't see any reason to vote for direct action. We think it's hopeless," Palmer told Fairfax Media on Monday. "It's goodbye Direct Action. It's gone." The statement could mean Australia, one of the world's biggest carbon emitters per capita, could be left without a policy to cut greenhouse gases despite a bipartisan target to cut emissions to 5 per cent below 2000 levels by 2020. "The government should reconsider its options," John Connor, CEO of think-tank The Climate Institute told Reuters.
The direct action plan is the conservative government's alternative to the previous Labor administration's carbon tax, which would shift to an economy-wide emissions trading scheme from July 2015.
Palmer's party might spoil the government's chances of getting its climate policy in place, but has pledged to help repeal the exising carbon pricing scheme, which Palmer strongly opposes. That would leave the nation without a climate policy unless some compromise is reached before July.
Prime Minister Tony Abbott's Liberal Party won last year's election after campaigning heavily against the tax. He has dismissed any possibility that his party might bypass Palmer's influence by teaming up with Labor over an early move to CO2 trading. "If we can't make polluters pay, or pay polluters, the government might be forced to introduce heavy regulations" if it wants to meet the 2020 target, Connor said.
The direct action plan has been controversial as a number of reports have concluded that it will not meet Australia's 2020 target unless the government is ready to increase funding by several billion dollars.
Labor's carbon market is also expected to fall short on meeting the target through domestic cuts, but would allow companies to rely on buying low-cost emissions cuts from abroad.