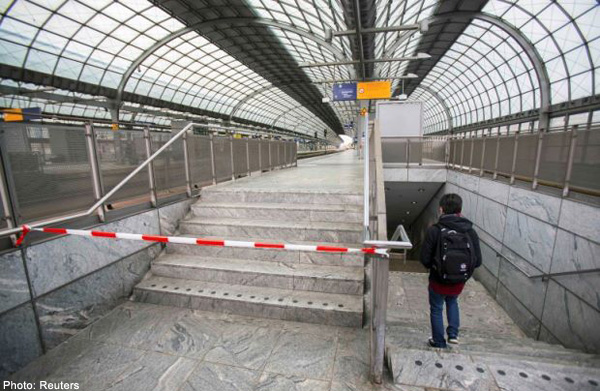 A Boston-area man was arrested for stealing a woman's cellphone moments after witnessing a commuter train striking and killing her, authorities said.
The 26-year-old Brockton man turned himself in and is expected to be charged with larceny in Boston Municipal Court, the Massachusetts Bay Transportation Authority police said in a statement.
The man was on a downtown Boston train platform at about 9.45pm local time on Thursday, Nov 6 (10.45am Friday, Nov 9 Malaysian time) when the woman was struck and killed by a commuter train, police said.
When the woman was struck, her cellphone landed on the platform, where the man placed his foot on it. He then put it in his pocket and walked away, according to police.
Police allege that a photo shows the suspect standing on the phone, with both his hands over his mouth, appearing to be stunned after witnessing the woman's death.