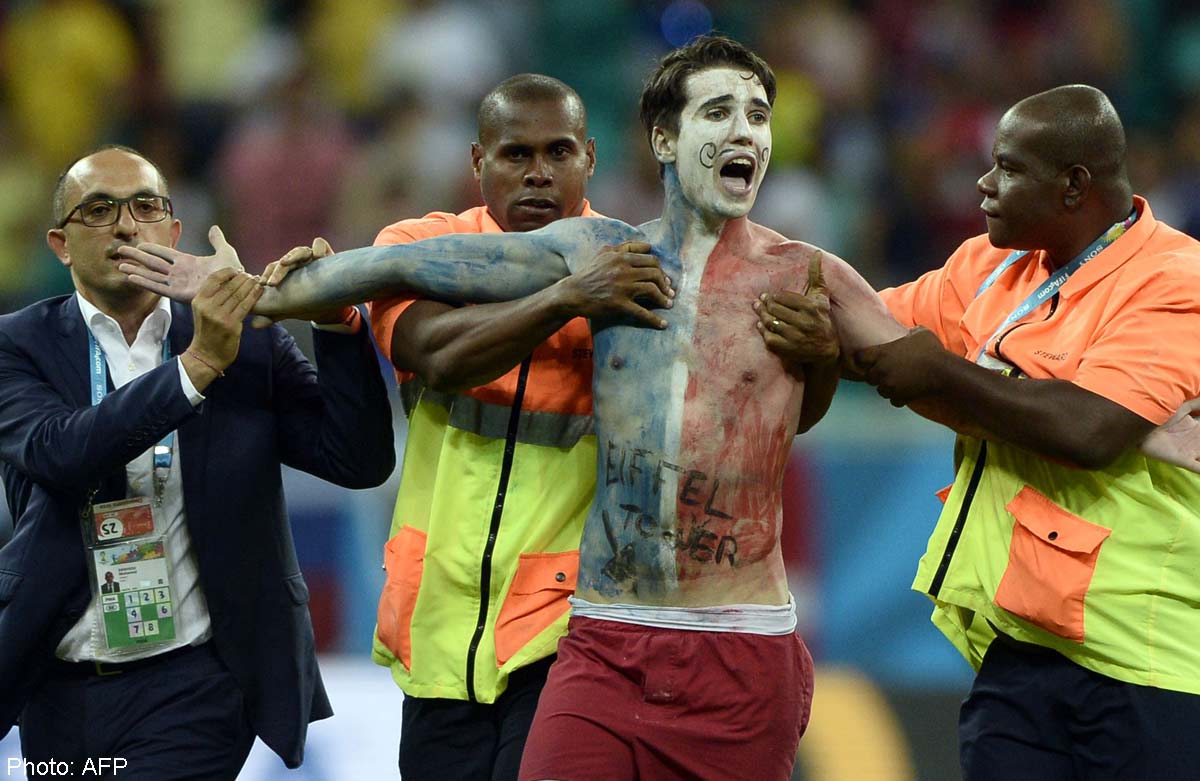 RIO DE JANEIRO - Brazil will use stronger barriers and post police in high-risk areas to prevent further invasions by ticketless fans at World Cup matches in Maracana Stadium, officials said Friday.
Swarms of rowdy fans have gate-crashed each of the two matches the iconic Rio de Janeiro stadium has hosted so far, embarrassing organizers and raising concerns about security at its remaining games, including the final on July 13.
"We are going to establish an extra isolation cordon with mobile fences in the Maracana's sensitive zones and mobilize 600 police in those zones," Rio military police commander Jose Luis Castro told a press conference.
The 600 police officers will come in addition to another 2,500 posted around the stadium.
They will guard the 12 entry gates and six other high-risk areas.
Security inside the stadium is handled by private FIFA stewards.
Hilario Medeiros, head of security for the local World Cup organising committee, said the number of stewards would be maintained at just over 1,000 for the stadium's next match - Belgium against Russia on Sunday - but could be increased in the future, "depending on the risk of the match."
Eighty-seven people were arrested Wednesday after a crush of Chile fans shattered a door to the stadium's media centre and swarmed into internal corridors before their team's match against Spain.
FIFA security director Ralf Mutschke called the incident "embarrassing." It came after a similar breach on Sunday, when nine people were arrested after a group of Argentina fans smashed through an entry gate.
Medeiros said organizers have changed the security plan for any future incidents.
"We have rapid intervention brigades that intervened to contain the (Chile) fans and afterward the military police arrested them. With the new measures, in case of an attempted entry by force, we will have a second police cordon," he said.
Medeiros blamed Wednesday's incident on "a rupture of the security perimeter," saying the metal barriers outside the stadium had given way.
"There were one-off flaws that will be corrected. And if these measures are not enough they will be expanded," said Roberto Alzir, undersecretary for major events at the Rio state security secretariat.