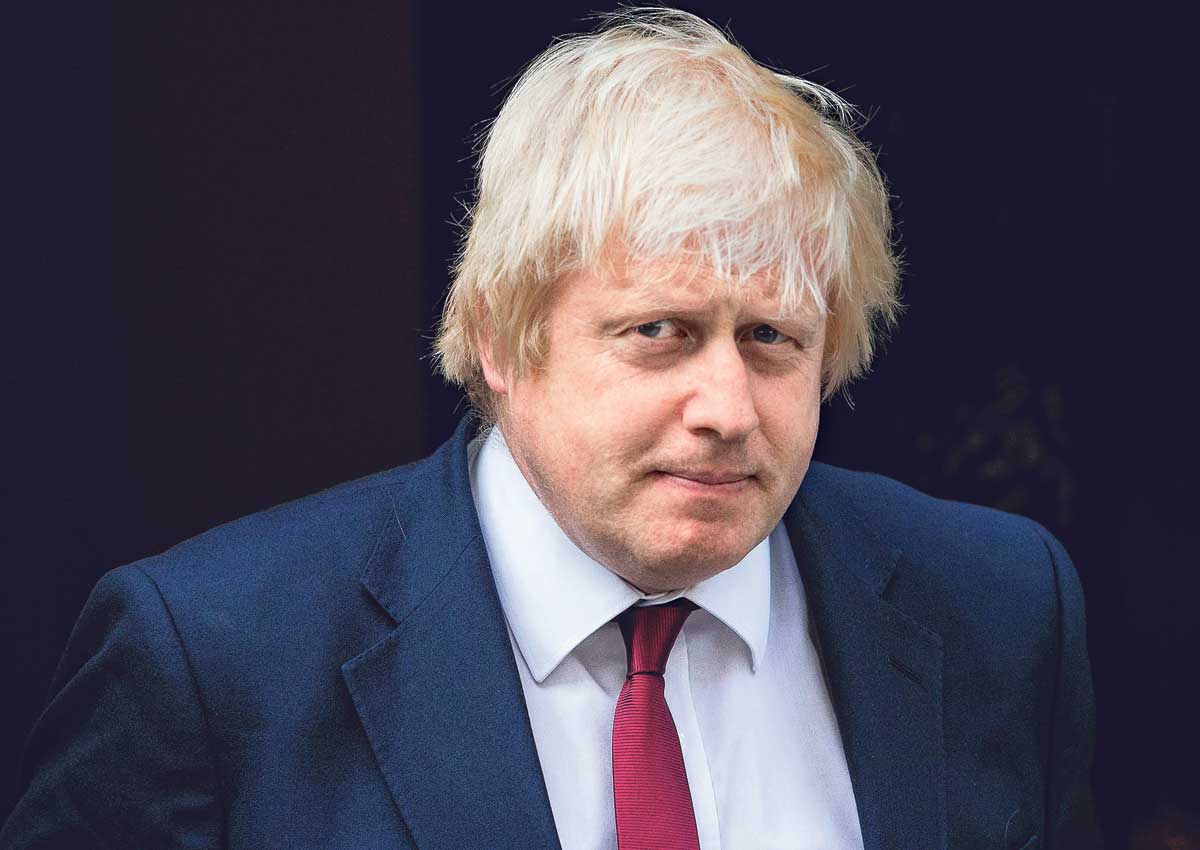 LONDON - Britain's newspapers on Thursday focused on new Prime Minister Theresa May's challenge-laden in-tray, while her appointment of top Brexiteers led by Boris Johnson thrilled some but alarmed others.
Dailies concentrated on the slant of the incoming government team replacing that of David Cameron, who stepped down as premier on Wednesday.
"May's clean break" said The Times' front page, with a picture of the new premier and her husband waving from the steps of 10 Downing Street.
It drew on her sacking of Cameron's number two George Osborne as finance minister as drawing a line between her administration and her predecessor's.
The Times editorial was entitled "No time to lose".
"Theresa May promises to rise to the challenge of leading Britain out of Europe, yet nothing she hopes to achieve will be possible without prosperity and growth," it said.
"Britain is at a turning point. Its wealth, stability and identity are all at stake," it said.
"The political limbo left by Brexit has been ended with impressive speed, but economic uncertainty lingers.
"Mrs May's political honeymoon will be short." The Financial Times business daily focused on Osborne's replacement Philip Hammond, calling him a "dry, low-key fiscal hawk".
However, most newspapers were more interested in the surprise appointment of former London mayor Johnson as foreign minister.
"New PM's bombshell," said the Daily Mirror. "Dear world... Sorry", with a front page picture of Johnson stuck on a zip wire holding two British flags, from the London 2012 Olympics.
"Britain's credibility was hanging by a thread last night as new PM Theresa May chose gaffe-prone Boris Johnson as foreign secretary," the left-wing tabloid said.
The Daily Telegraph had a picture of May's first step into 10 Downing Street, taken from inside.
"May brings in the Brexiteers," the conservative broadsheet said.
Its cartoon had a picture of traders looking at a screen bearing a line plunging then soaring.
"That's not the pound, that's Boris Johnson's career," read the caption.
"May's team to battle Brussels," said the EU-despising Daily Express, with pictures of Johnson and eurosceptic Brexit negotiator David Davis filling the front page.
"Boris bounces back!" said the Daily Mail's front page, accompanied by a picture of Cameron's five-year-old daughter Florence.
"Days after his PM dream imploded, May makes him foreign secretary," said the right-wing tabloid.
"Then she sacks Osborne and hands top Cabinet jobs to Brexiteers." The Sun, Britain's biggest selling newspaper, also concentrated on Florence Cameron.
"Go with the Flo", the tabloid's headline said, with the entire front page a picture of Cameron looking at his smiling youngest child.
"David Cameron left Downing Street yesterday - but was upstaged by his giggling daughter Florence," its front-page story began.
Free commuters' newspaper Metro had a picture of the Camerons above the headline: "The May team".
The Guardian newspaper carried a picture of May and her husband on the steps of 10 Downing Street with the headline: "May's pledge to Brexit Britain".
"Speech to the middle ground on steps of No 10 but then cabinet takes a tilt to the right," it said.
The liberal paper's editorial was titled "new PM, same old problems".
"No money, not much of a majority and one massive headache: Europe," it said.
"Mrs May will have to fight her way past all these hazards if she is even to begin to develop the interesting ideas that she set out." Meanwhile Scottish separatist newspaper The National portrayed May as the Disney villain Cruella de Vil, with the headline "The de Vil is in the detail".
"101 reasons to be terrified of the new government", it said.