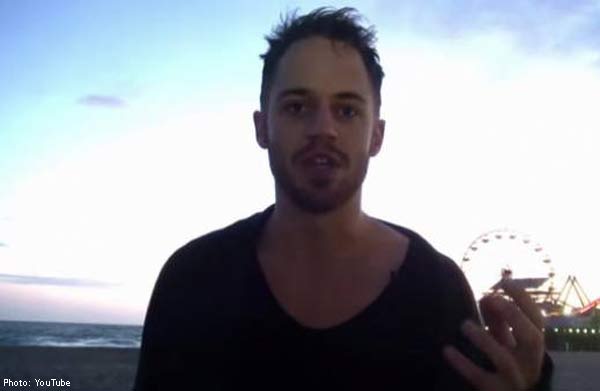 LONDON - A British government minister has joined calls for a US-based "pick-up artist" to be banned from entering the country after a petition accusing him of violent misogynism garnered more than 120,000 signatures.
The outcry over Julien Blanc's planned visit to Britain built pressure on interior minister Theresa May, who has the power to refuse visas for people considered "not conducive to the public good".
"I am extremely concerned by the sexist and utterly abhorrent statements Julien Blanc has made about women," Lynne Featherstone, a junior Home Office minister, said in an interview with The Guardian newspaper published on Saturday.
"If he was allowed to perform in the UK I have no doubt that cases of sexual harassment and intimidation would increase," said the minister, whose remit includes tackling violence against women.
Referring to Blanc's most notorious suggested technique, Featherstone said: "It is not appropriate to talk about choking girls under any circumstances." Yvette Cooper, shadow home secretary from the opposition Labour party, also wrote to May urging her to "send a clear message from Britain about zero tolerance of violence against women and girls".
"The Home Office needs to investigate him urgently. Theresa May should be able to exercise sensible border control and stop him holding seminars in our country," she said.
Blanc, an "executive coach" for the company Real Social Dynamics, is due in Britain on November 21 as part of a world tour.
The company website said he attended "a prestigious university in Switzerland" before moving to Los Angeles.
Blanc was forced to cut short a visit to Australia earlier this year when his visa was cancelled following widespread protests and there are similar calls for him to be banned from Canada.
A petition on change.org calling for Britain to deny Blanc a visa had 122,000 signatures by Saturday.
It said that allowing him into the country "legitimises sexual assault and predation".
A rival petition entitled "Do Not Censor Julien Blanc" has gathered 2,600 supporters.