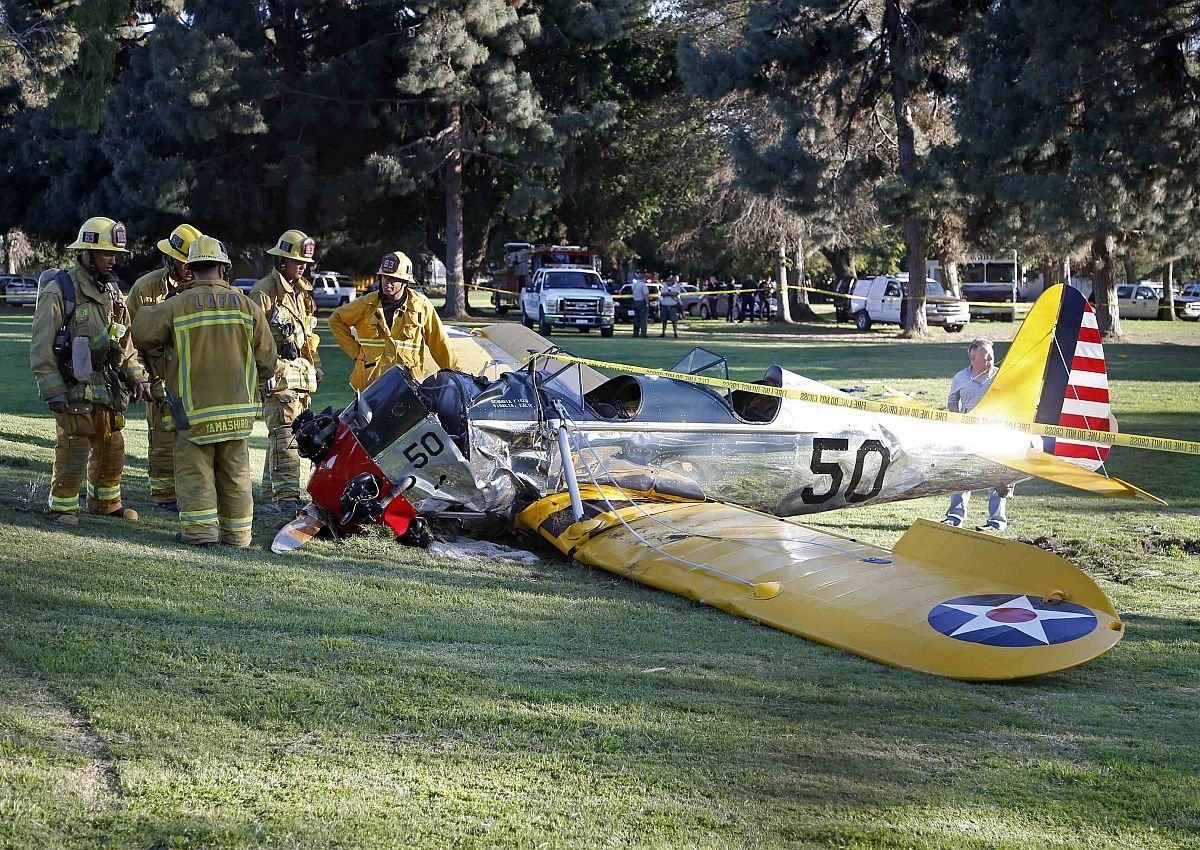 WASHINGTON - A faulty carburetor was to blame for the California crash of a vintage World War II training aircraft piloted by "Star Wars" and "Indiana Jones" star Harrison Ford, the National Transportation Safety Board (NTSB) said Thursday.
Ford, 73, a seasoned private pilot, sustained injuries when the Ryan PT-22 trainer that he was flying solo lost power on takeoff from Santa Monica airport on March 5, prompting him to make an emergency landing on a nearby golf course.
In a statement of probable cause, the NTSB said the two-seat aircraft suffered "a total loss of engine power during initial climb when the carburetor main metering jet became unsealed, which led to an extremely rich fuel-to-air ratio." "Contributing to the accident was the lack of adequate carburetor maintenance instructions" for the silver and yellow monoplane that was built in 1942 and restored during the 1990s, during which the carburetor was rebuilt.
The NTSB also pointed to the cockpit shoulder harness, saying its improper installation contributed to the severity of Ford's injuries, which were not life-threatening.
A longtime aviation enthusiast, Ford owns several aircraft and claims more than 5,200 hours in his log book. He is certified to fly land planes, seaplanes and helicopters, according to an earlier NTSB factual report on the accident.
Ford has bounced back from his injuries, appearing at the Comic-Con festival in San Diego, California last month to promote the forthcoming "Star Wars: The Force Awakens," due out this December.