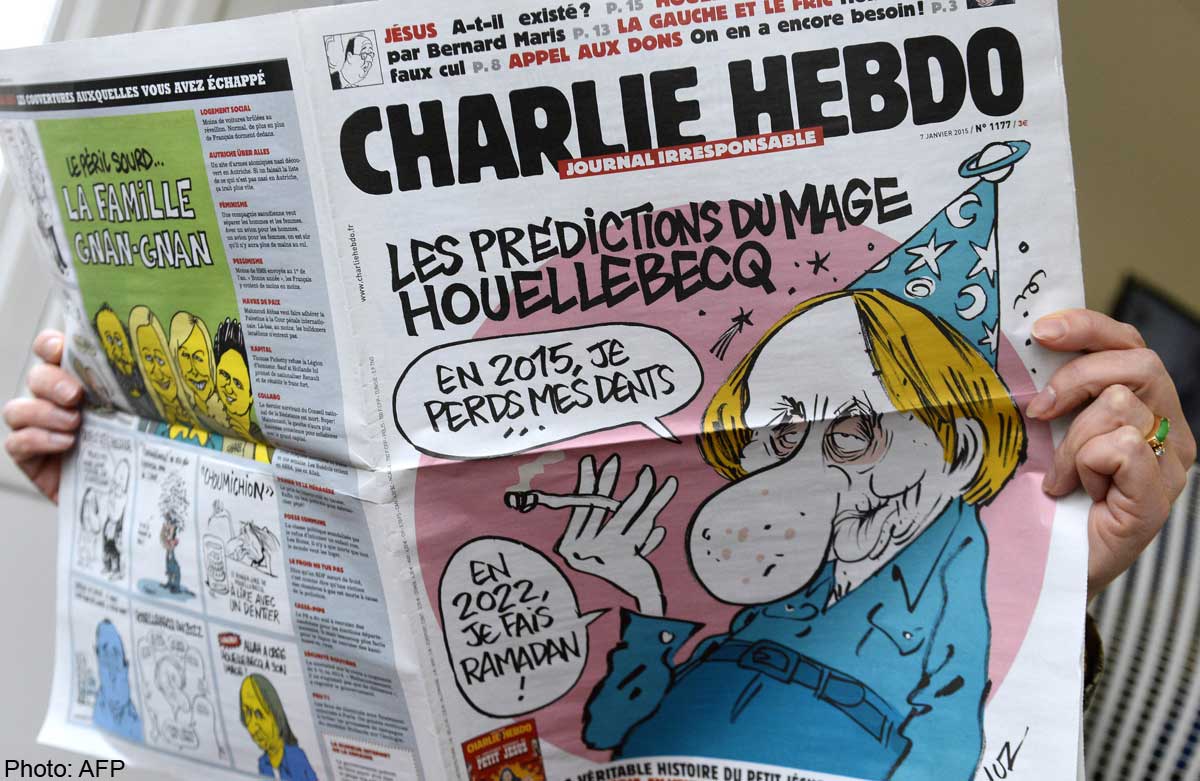 PARIS - Surviving employees of Charlie Hebdo, the French satirical newspaper that lost its top staff to gunmen in a Paris attack this week, started work on a new issue Friday in premises loaned by the newspaper Liberation.
Several people associated with the publication were seen going into Liberation's offices in central eastern Paris.
Among them were one of its columnists, Patrick Pelloux, and its lawyer, Richard Malka, who had told AFP on Thursday that a special "survivors' issue" of Charlie Hebdo would come out next Wednesday, with one million copies printed instead of the usual 60,000.
The massive print run is a sign of defiance after two gunmen using automatic rifles mowed down the newspaper's staff during an editorial meeting on Wednesday this week.
Twelve people were killed, including five of the newspaper's most prominent cartoonists, and two policemen. The surviving staff members were met by Liberation's bosses and shown to an area donated to them to work on the issue.
"There are around 30 people with Charlie Hebdo.
They need to be able to work with humour," one of the bosses, Laurent Joffrin, told reporters.
"We are hosting them because they don't even have a pencil. Their computers and all their equipment have been sealed" in their bloodsoaked offices a few streets away, said another, Pierre Fraidenraich.
Another French newspaper, Le Monde, supplied the Charlie Hebdo team with computers, in a sign of solidarity by media after the attack.
The push to bring out the new edition of Charlie Hebdo was going on as elite French police mounted an operation in a village near Paris's Charles de Gaulle airport, just north of the capital, to "neutralise" the two suspected gunmen responsible for Wednesday's attack.