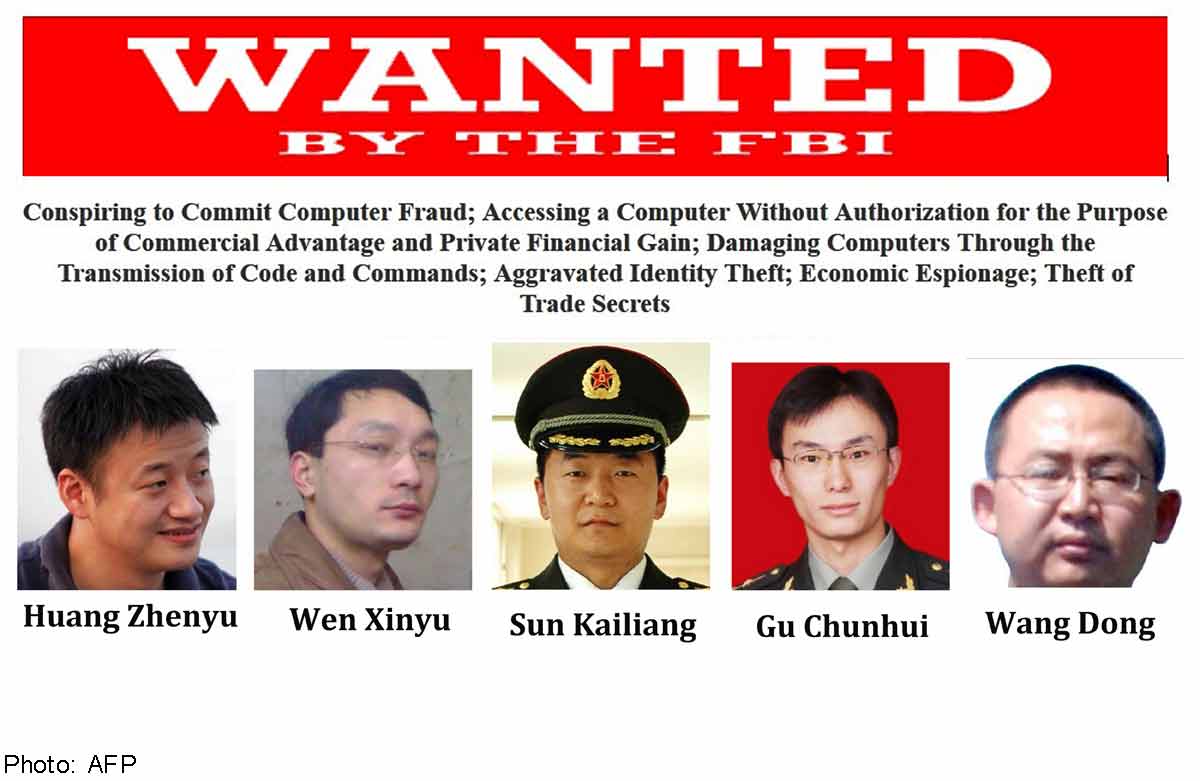 BEIJING - China's defence ministry on Tuesday denounced the US for "hypocrisy and double standards" after a first-ever US indictment of Chinese military officers for alleged cyber-espionage.
"From 'WikiLeaks' to the 'Snowden' case, US hypocrisy and double standards regarding the issue of cyber-security have long been abundantly clear," the ministry said in a statement posted on its website.
"The so-called 'commercial espionage network' is a pure fabrication by the US, a move to mislead the public based on ulterior motives," it added.
On Monday, a federal grand jury indicted five members of Unit 61398 of China's People's Liberation Army on charges they broke into US computers to benefit Chinese state-owned companies.
China's defence ministry strongly denied those allegations, maintaining that Beijing is "a staunch defender of cyber-security".
"The Chinese government and military have never undertaken nor participated in the theft of trade secrets" through cyber-espionage, it added.