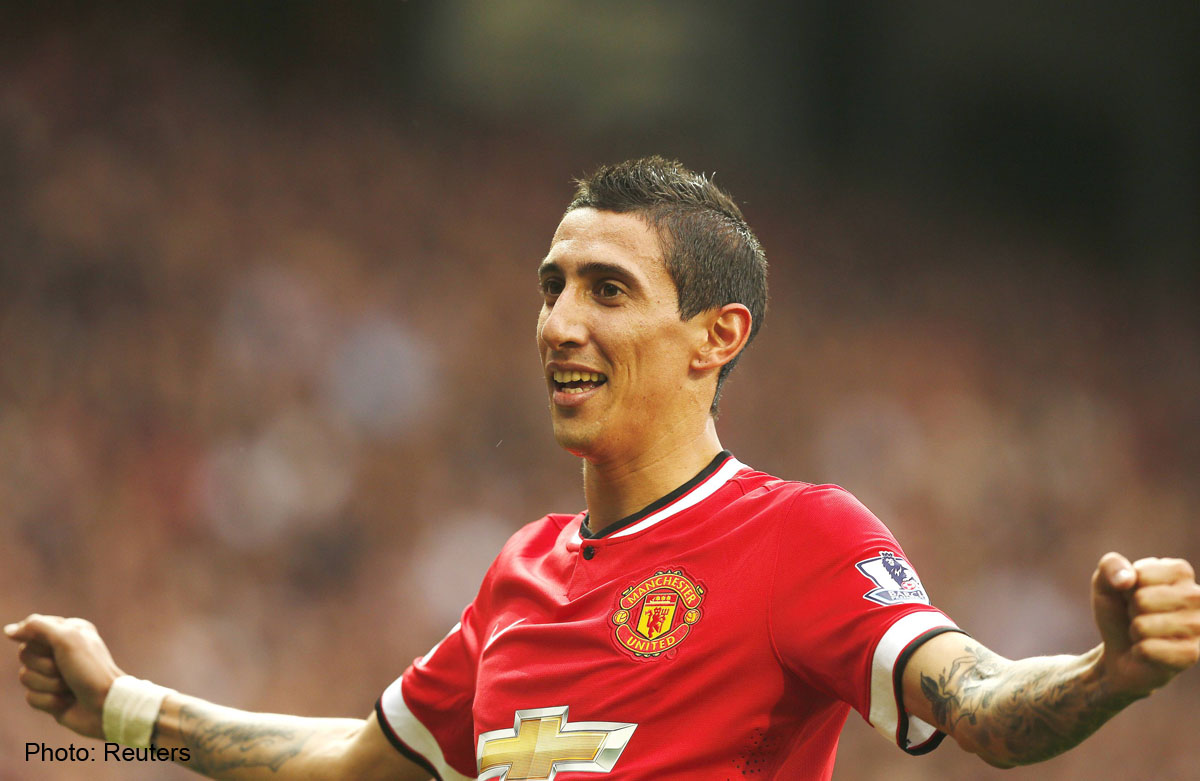 She earns £8 (S$16) an hour as a cleaner and her job involved cleaning the mansions of three Manchester United stars: Angel di Maria, Marcos Rojo and Javier Hernandez.
But while doing the cleaning, Ms Jessica Tinsley, 24, apparently took photos of the homes, to show off to her family.
She took snaps of bedrooms, bathrooms, chandeliers, swimming pools and even Rojo's £200,000 wage slip, the Mirror Online reported.
The photos were reportedly not made public. Ms Tinsley said: "I just showed my family - my little brother is a massive Manchester United fan."
But a Manchester United spokesman said they had received information from a third party which concerned them enough.
WRONG HANDS
The police questioned Ms Tinsley because they feared the pictures would end up in the wrong hands.
She said the police thought she would sell the photos to burglars.
But, she said, she would never have done that - "it's not in my character at all".
Ms Tinsley was sacked earlier this month, the report said.
"I'm gutted I've been sacked - all because I took a few photos," the Mirror Online quoted Ms Tinsley as saying.
"I did it out of sheer nosiness - their houses were incredible - and I just had to take a photo of the wage slip because I couldn't believe how much he was paid.
"I was gobsmacked when two officers came to my door. They took my phone and deleted all the photos."
The Greater Manchester Police confirmed that they had received an e-mail from Manchester United Football Club that gave concern for possible breaches of safety and security of Manchester United staff.
The cleaning company, Clean and Sparkle, declined to comment.
This article was first published on November 27, 2014. Get The New Paper for more stories.