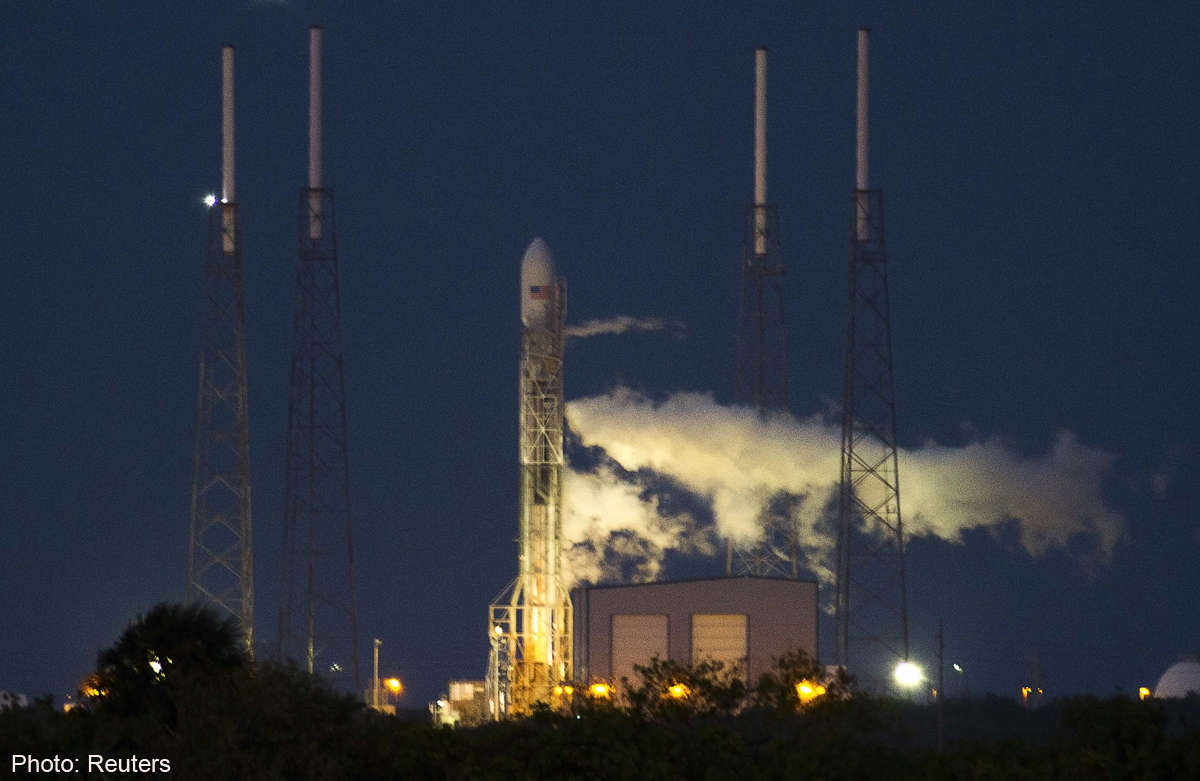 CAPE CANAVERAL, Fla - Space Exploration Technologies delayed its cargo run to the International Space Station for NASA on Saturday after thick cloud and rain socked in its central Florida launch site.
Liftoff of the company's Falcon 9 rocket and Dragon freighter was rescheduled for 1:53 a.m. EDT/0553 GMT on Sunday. Meteorologists expected a 60 per cent chance of acceptable weather.
The mission is the fourth under the company's 12-flight, $1.6 billion contract with NASA to fly cargo to the station, a $100 billion research complex that flies about 260 miles (420 km) above Earth.
A launch on Sunday would come just two weeks after another Falcon 9 rocket blasted off to deliver a commercial communications satellite into orbit for Hong Kong-based Asia Satellite Telecommunications Holdings Ltd.
"We are ramping up for that launch rate, and actually even more than that," Hans Koenigsmann, SpaceX vice president of mission assurance, told a news conference on Friday. "In the future, I anticipate that this will be the norm."
SpaceX has a backlog of nearly 50 launches, worth nearly $5 billion (S$6.33 billion), on its manifest for NASA and commercial satellite operators, said company spokesman John Taylor.
On Tuesday, SpaceX also won a second NASA contract, worth up to $2.6 billion, to upgrade and fly its Dragon capsules for astronauts - and potentially paying passengers as well. A crewed Dragon spaceship is targeted for a debut test flight in 2016.