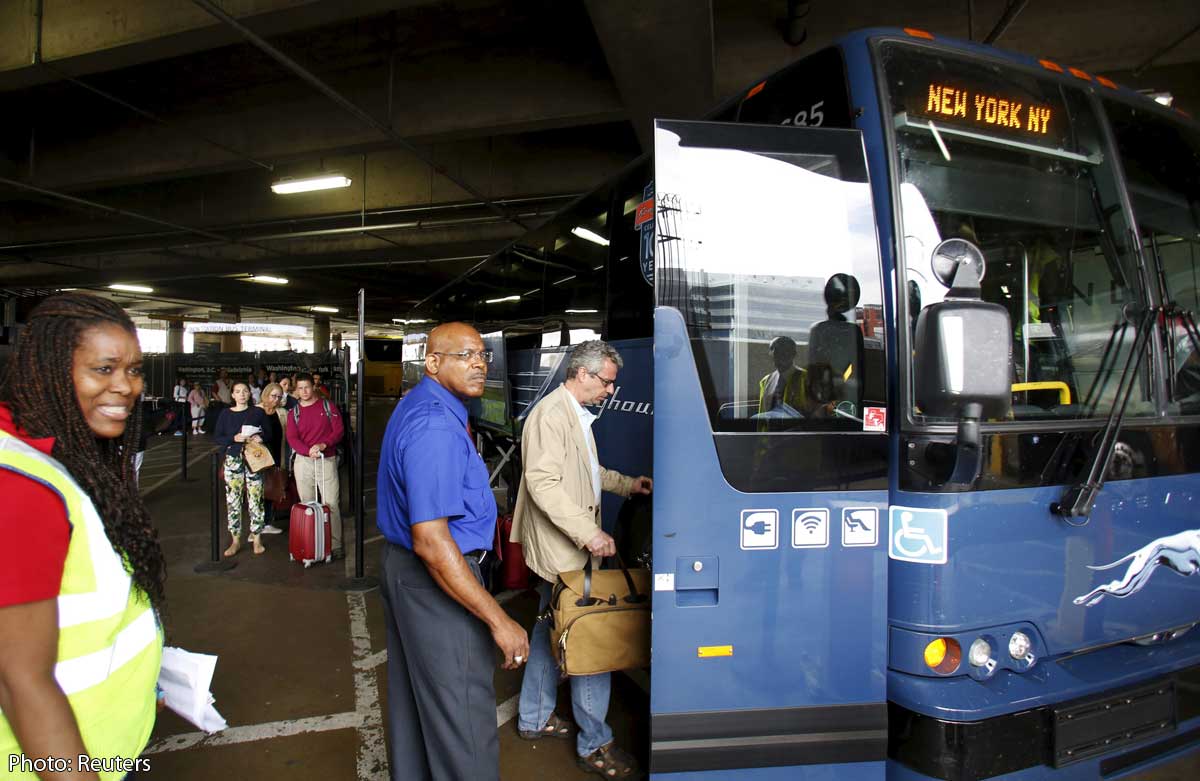 PHILADELPHIA - Thousands of travelers stranded by the deadly Amtrak derailment in Philadelphia on the nation's busiest passenger rail line rushed on Wednesday to overcome a commuting nightmare and find other ways to reach their destinations.
Would-be riders waiting to settle into reserved Amtrak seats were stunned by announcements at stations in New York, Philadelphia and Washington that trips were cancelled and service suspended indefinitely on much of Amtrak's Northeast Corridor sector following Tuesday's derailment.
Amtrak later said that modified service, "with fewer frequencies than normal," would be restored starting on Thursday between Washington and Philadelphia, between Harrisburg and Philadelphia, and between New York and Boston.
Service was to remain suspended between New York and Philadelphia, though Amtrak said New Jersey Transit would honour Amtrak tickets between Trenton and New York City.
More than 750,000 passenger trips are taken daily on the Northeast Corridor, the main route of which runs 457 miles (735 km) from Washington through Baltimore, Philadelphia and New York to Boston. Some 260 million passenger trips are recorded each year, Amtrak said.
"You can see what I'm feeling right now - frustrated," fumed Tareq Wagih, 26, an auto parts salesman from Sacramento, after learning his Amtrak train from New York's Penn Station to Harrisburg, Pennsylvania, was cancelled, disrupting his plans for work meetings and a family visit.
Fellow passengers scrambled to book flights, buses and rental cars, often spending far more than they anticipated to reach their final destinations.
Melanie Sloan, 49, a communications executive who was due to take an 11 a.m. train home to Washington from a business trip to New York, which can cost less than $100 (S$132), ended up spending $429 for a seat on a US Airways shuttle flight instead.
"You get there around the same time but it's obviously way more expensive," she said. Still, she felt "lucky that I wasn't on the train" that derailed, killing at least seven people.
ADDING FLIGHTS
A spike in demand prompted American Airlines Group Inc to add two round-trip flights between New York's LaGuardia Airport and Washington's Reagan National Airport, spokeswoman Brianna Jackson said.
Delta Air Lines Inc and US Airways websites showed no seats left on Wednesday's shuttle flights between New York and Washington.
Greyhound Lines Inc, owned by FirstGroup Plc, posted a sign at New York City's Port Authority Bus Terminal saying it would honour Amtrak tickets and was adding buses in New York, Philadelphia and Washington.
"I decided to suck it up and take a bus," said Katherine Russ, 34, who was previously scheduled to ride Amtrak on Thursday from Washington to New York. After finding all direct flights sold out, she said, she will ride Greyhound.
New Jersey Transit was also accepting Amtrak tickets for southbound trains and on buses south of I-95. To handle demand, it doubled up train cars on a light rail line to get passengers from southern New Jersey closer to Philadelphia, said spokeswoman Nancy Snyder.
Cavernous 30th Street Station in Philadelphia, normally a beehive of activity, was eerily quiet the day after the derailment, which took place less than 10 miles (16 km) away.
"No trains, no business," said shoe shine man Jose Cordeiro, 72, who normally buffs about 50 pairs a day but on Wednesday shined only four.
The normally bustling Bridgewater pub, where customers typically line up waiting for the doors to open so they can grab a drink or meal before catching their trains, had one couple on its bar stools.
"We didn't get our first customer until noon today," bartender Erin McKenna said.
With the possibility of railway disruptions stretching into next week, hockey fans were scrambling to book vehicles ranging from sedans to coach buses to get them to New York in time to watch the Washington Capitals play the New York Rangers for Game 7 of the Stanley Cup Playoffs on Wednesday night.
"We are getting a lot of calls, especially people trying to get up to New York for the sporting event," said Tony Simon, chief operating officer of Virginia-based Reston Limousine. "People are calling and trying to figure out how to solve their problems."