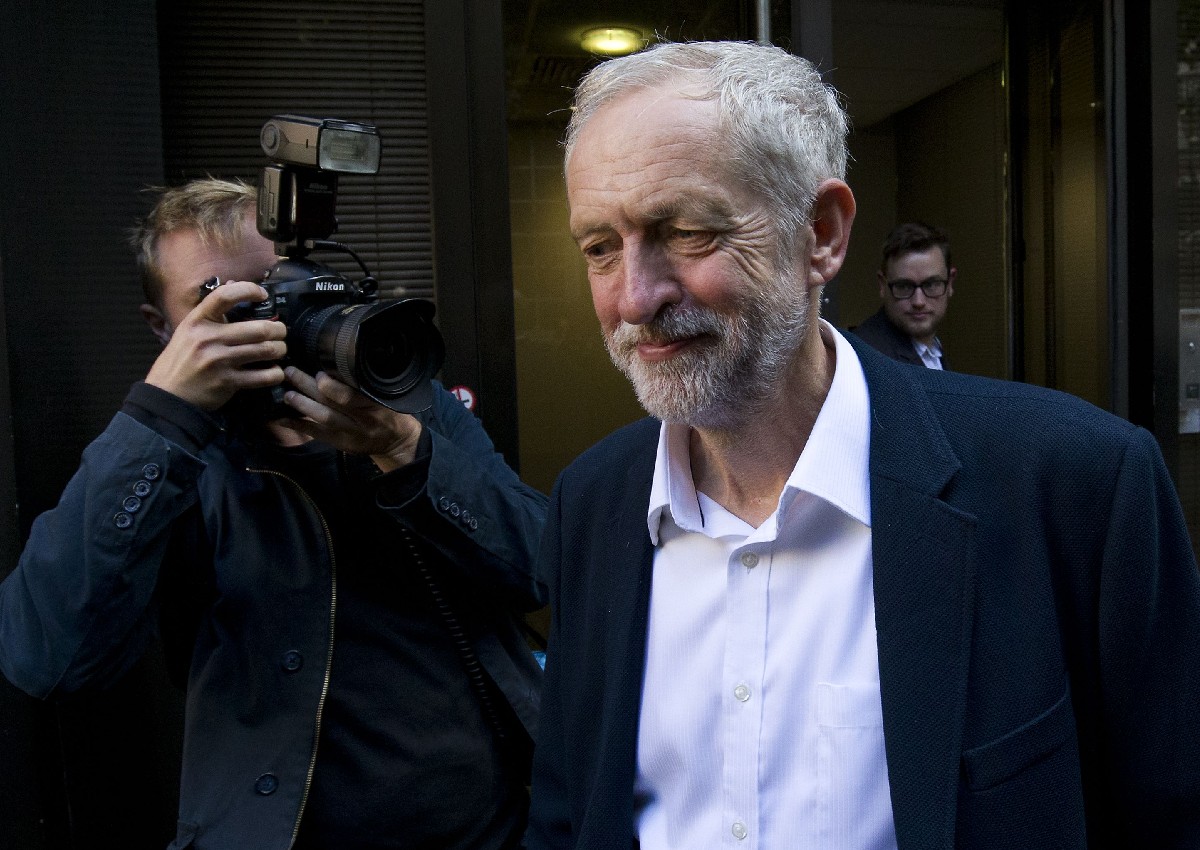 GLASGOW - Jeremy Corbyn received a rapturous welcome last month when he took his campaign to become leader of Britain's opposition Labour party to Scotland.
In Glasgow, the citadel of Scottish socialism and once one of Europe's biggest shipbuilding centres, the veteran politician attracted so much interest that a larger venue had to be hurriedly found and he received a standing ovation.
The visit showed Corbyn's far-left views have popular appeal in Scotland. The challenge facing him now, following his victory in the Labour leadership contest, is to build on that foundation and win back Scottish voters.
For decades the dominant party in Scotland, Labour was crushed here in Britain's parliamentary election in May, losing 40 parliamentary seats to the pro-independence Scottish National Party (SNP) and left clinging to only one seat.
Corbyn must adopt a clear stance on how powers should be balanced between London and the Scottish capital Edinburgh and convince Scots that Labour can defend their interests by defeating the British Conservatives at the polls, experts say.
"I do like the anti-austerity viewpoints he puts forward," said Sean Buchanan, a 25-year-old Glaswegian who ditched Labour for the SNP in May though he does not support independence.
"I am going to wait and see how it (Corbyn's leadership) goes ... I wouldn't say it's inconceivable that I'd vote Labour again, but it comes down to actions."
Voters like Buchanan are precisely the target group with which Corbyn might hope to make some headway in a country where many people want independence, even though Scotland voted against it in a referendum in 2014.
An opinion poll at the weekend suggested Corbyn could revive Labour's fortunes north of the border. Over a third of people who voted SNP in May said they were more likely to vote Labour with him as leader, according to the poll published by the Independent newspaper.
But time is short for Corbyn to work out a game plan. An election for Scotland's parliament is due next May and opinion polls put the nationalists on course for a huge majority.
NEW START FOR LABOUR
Corbyn, 66, began the Labour leadership contest as an outsider but managed to win over party members looking for a new start after defeat in the British election.
Advocating the nationalisation of some industries, raising taxes on the wealthy and scrapping Britain's nuclear arsenal, he represents a startling change at the top of Labour.
Supporters say he has the right profile to win back Scottish defectors, many of whom complained that Labour drifted too far to the right under recent leaders including Tony Blair.
"We're going to be campaigning on issues of social justice and poverty," Corbyn told the Daily Record, a Scottish newspaper, soon after becoming leader this month. "You will be seeing a lot of me."
In this year's election, the SNP merged nationalist ideals with an anti-austerity stance, a winning formula in a nation of 5 million where the political centre of gravity is much further to the left than in England, its much bigger southern neighbour.
But Neil Findlay, a Labour member of Scottish parliament who led Corbyn's leadership campaign in Scotland, told Reuters the new boss was "the real deal when it comes to policies to fight austerity" whereas the "nationalists (just) talk a good game".
Political analysts say winning back Scottish voters requires more than just left-wing politics. Corbyn will have to grapple with an issue about which he has said very little to date: how much power Scotland should have to run its own affairs.
"I don't think Labour are going to lure away any voters who have gone to the pro-independence SNP by being silent on the issue of the constitution," said Ailsa Henderson, head of politics and international relations at Edinburgh University.
Despite Corbyn's warm reception in August, even Glasgow is likely to be a tough political battlefield for him.
Scotland's largest city backed independence in last year's referendum and "Yes" stickers can still be seen in the windows of flats and on cars.
Apartments and art venues now stand where dockyards and wharves once were in a city that now has a population of around 600,000, though towering cranes remain as a reminder of Glasgow's industrial heritage and the Labour party is ingrained in its history.
A statue of Donald Dewar, a Labour politician and native Glaswegian who was the first to hold the post of First Minister of Scotland when the devolved Scottish parliament and government were set up in 1999, looms over the sandstone buildings on Buchanan Street, one of the main shopping areas.
Sitting down for a break nearby, Mary Lyle, a 56-year-old retired nurse and former Labour voter, said she was waiting to see how Corbyn's leadership pans out. Despite voting against independence in 2014, she switched to the SNP at the last election, eschewing Labour for straying too far from its roots.
"I think (Corbyn) will shake things up a bit, move things along from this single-minded ideological view of everything," she said.
Others were less sure. Sipping coffee in a cafe, 43-year-old Michael Roy said Corbyn was probably a plus for Scottish Labour but he doubted the new leader could revive the party's fortunes.
"Labour's more or less finished in Scotland as far as I'm concerned. If he can find a way back, that's all well and good, but he's going to find it very difficult because he's going to have to attack the SNP from the left," he said.
INDEPENDENCE STILL A KEY ISSUE
Scots voted 55-45 per cent against independence in the 2014 referendum which the SNP said at the time would settle the question for a generation.
But months later, in the British election, the nationalists won 56 of Scotland's 59 seats, ensuring the question of Scotland's powers remains at the top of the political agenda.
Scottish nationalists say Corbyn must address this issue and that he will not win over Scottish voters if he cannot convince them he is capable of defending their interests in the British parliament by mounting a serious challenge to the Conservatives.
SNP leader Nicola Sturgeon said he must prove this quickly or Scottish voters "are likely to conclude that independence is the only alternative to continued Tory government".
A big win for the SNP next May could make a new independence referendum more likely in the not-too-distant future.
Sturgeon has also urged Corbyn to show his party will put workers' rights in Scotland first and drop opposition to moves to devolve powers over trade union and employment law.
"The (SNP's) argument isn't just 'we don't like cuts', but that 'if you give us power we can run things better and prove that you don't have to do cuts'," said Edinburgh University's Henderson, suggesting Corbyn was taking on the SNP on no less an agenda than "how to run society differently."