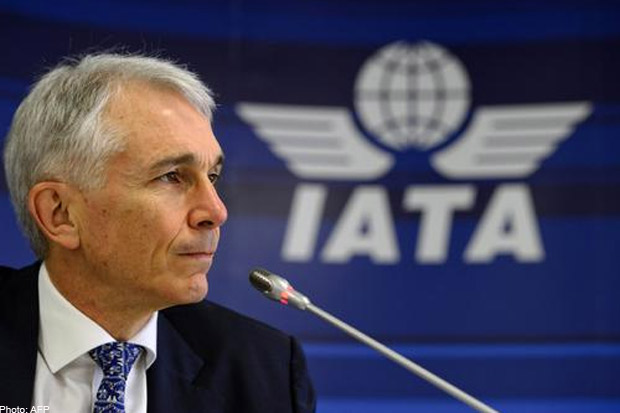 Finally, one longstanding issue overhanging the global aviation industry appears to have been resolved.
And in a civilised way, one might add.
At the close of the 38th Assembly of the United Nations International Civil Aviation Organisation (ICAO) last week, an agreement was reached committing the organisation, which regulates and oversees global aviation, to develop a global market-based measure (MBM) which would help the industry achieve carbon-neutral growth from 2020 (CNG2020).
A global MBM will also complement progress on improving technology, operations and infrastructure in the industry's long-established four-pillar strategy to manage aviation's climate change impact.
Not surprisingly, the International Air Transport Association (Iata) was quick to welcome the deal hammered out to tackle the hot button issue of Climate Change.
And as its director-general Tony Tyler noted, reaching this agreement among ICAO's 191 member states was a challenging task.
Airlines need, and want, a global MBM.
Who can forget the acrimonious exchanges of the past two years after the European Union imposed its own version of the carbon emission tax scheme (ETS) on global airlines?
That unilateral move sparked furious responses from other markets such as China, the United States and India.
A "Moscow convention" was subsequently held by the protestors where countries including China, India and the United States threatened retaliatory taxes on European carriers overflying their territories. All that is recent history now.
Last week's agreement will set in motion discussions on the detailed design elements of a global MBM, including standards for the monitoring, reporting and verification of emissions and the type of scheme to be implemented.
All this comes just three months after Iata's 240 member airlines representing some 84 per cent of global traffic overwhelmingly passed a resolution asking governments to develop a global mandatory carbon offsetting scheme.
The airline industry believes that this will be the most effective and efficient MBM to implement. Now that the mandate has been obtained, it's time to work on the details.
The ICAO has three years to sort these out.
It must harness the momentum of the past few weeks to get on with the detailed work needed to design the global scheme in time for finalisation at the 2016 Assembly, Commercial aviation is the lifeblood of global connectivity and commerce. Airlines do contribute to pollution.
But the industry has strong incentives to save fuel and reduce emissions. The entry of the latest generation planes and "green" fuels is testimony to its efforts. Coming up with an all-encompassing and acceptable MBM can only enhance the move towards finding a more complete solution to the hot button issue of carbon emissions.

Get The Business Times for more stories.