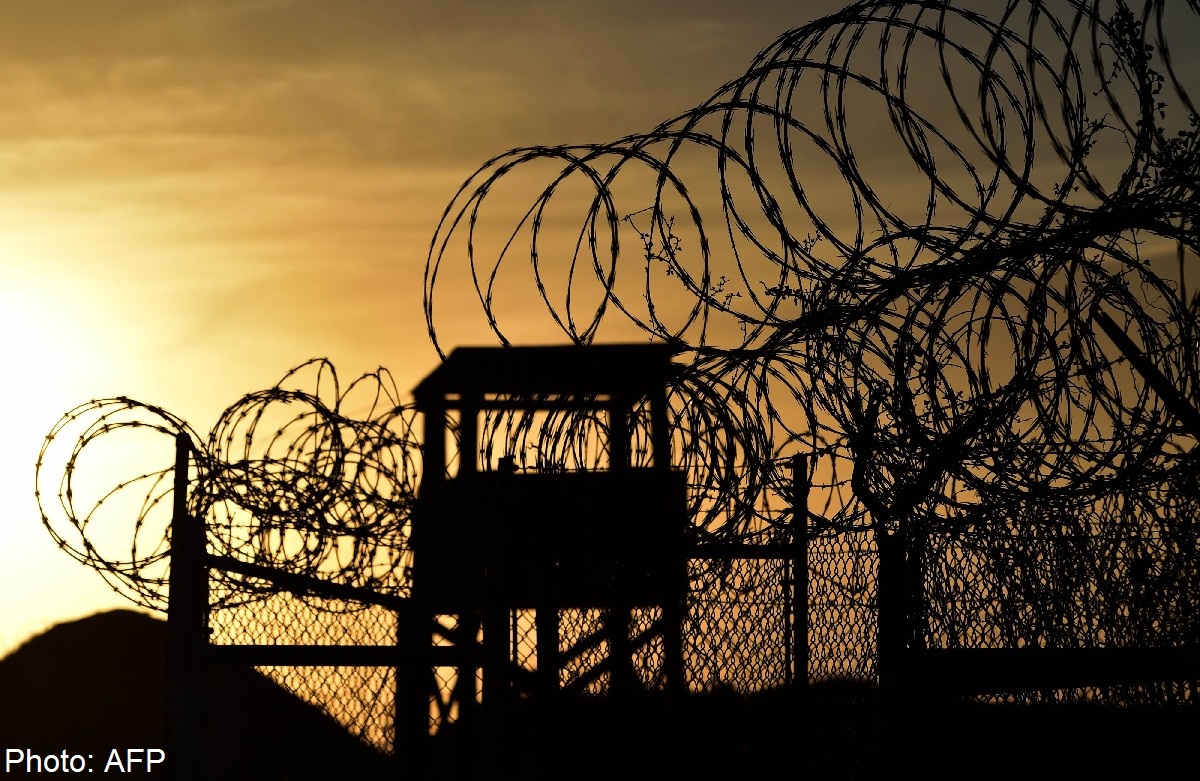 GUANTANAMO BAY NAVAL BASE, Cuba - Lawyers for a Saudi accused of masterminding a deadly attack on the USS Cole asked a judge Thursday that he be tested for brain damage allegedly suffered during CIA waterboarding.
Dressed in a white tunic and without handcuffs, Abd al-Rahim al-Nashiri listened quietly to his defence lawyers explain the "complex and untreated" chronic post-traumatic stress disorder three experts have diagnosed, attributed to his time in a secret CIA prison.
Al-Nashiri, who is being held at Guantanamo Bay, could face the death penalty if convicted over the Cole suicide bombing which killed 17 sailors in 2000 off the coast of Yemen. He also faces charges stemming from the attack on the MV Limburg French oil tanker.
"There are good reasons to believe that what happened in the CIA prisons is likely to have caused brain damage," defence lawyer Richard Kammen said during a preliminary hearing before a military judge at Guantanamo.
The defence says al-Nashiri was subject to waterboarding while in detention.
This is "simulated drowning and drowning causes brain damage," the attorney said, suggesting performing an MRI scan on al-Nashiri because evidence of injury could affect his defence and sentencing.
But there are no MRI machines at Guantanamo and the Pentagon refuses to provide one to the prison because of their cost and the difficulty of transportation to the remote US naval prison camp in Cuba.
"It is not medically indicated, just speculation," said prosecutor Robert Moscatti of the claim of brain damage.
He argued defence lawyers had made "a theory built on a theory."
Military judge Colonel Vance Spath will decide on the issue at a later date. The trial is not expected to begin before the end of 2015.
Al-Nashiri was captured in 2002 and transferred to Guantanamo in 2006 after four years of detention in secret prisons.