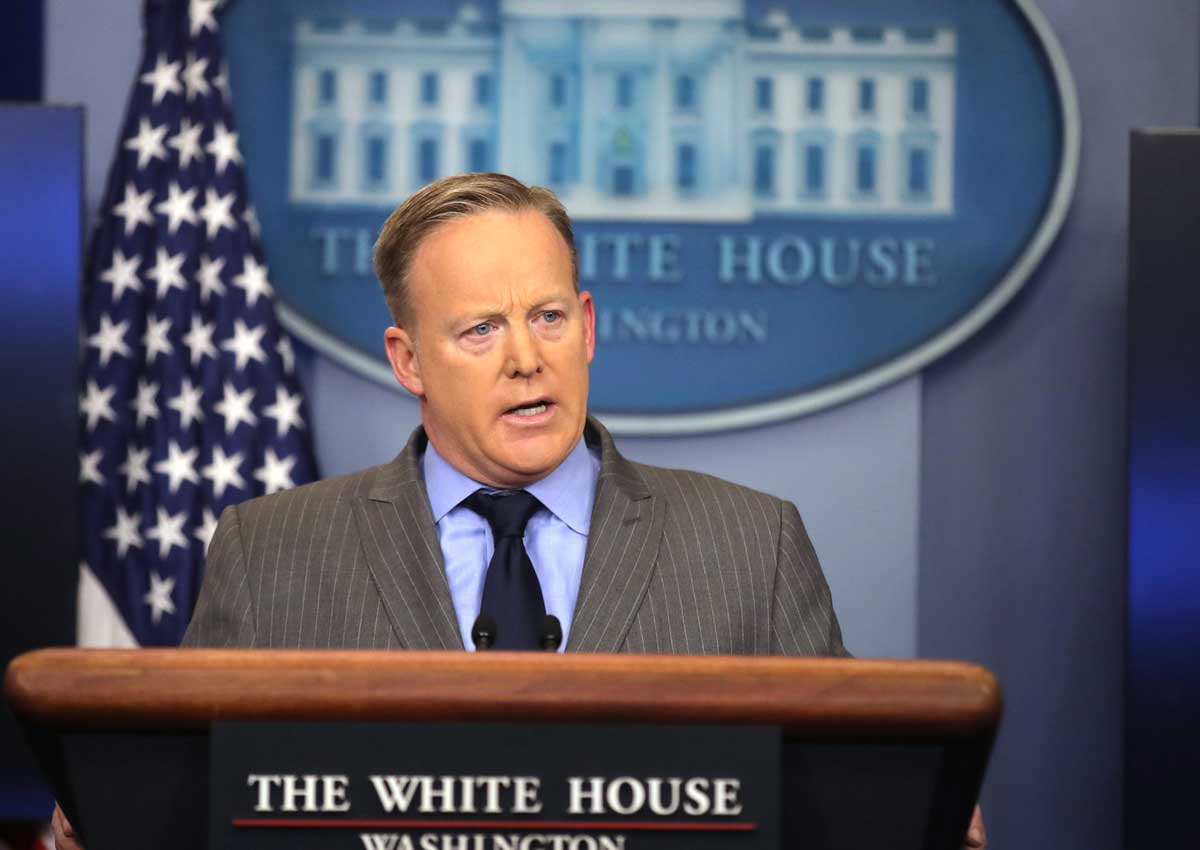 We're one day into the Trump presidency and the memes are already flying.
President Donald Trump's Press Secretary Sean Spicer gave a press conference Saturday in which he complained about the media's "false" reporting of crowd numbers at the inauguration.
Although he admitted to not having any, you know, hard figures, he declared: "This was the largest audience to ever witness an inauguration - period - both in person and around the globe."
In so many ways, he was just plain wrong. Pictures from President Barack Obama's inauguration in 2009 show many more people on the mall than on Saturday, and D.C.'s transport agency told the Washington Post that 570,557 people took trips Friday compared to 1.1 million trips in 2009.
Nielsen also estimated that about 31 million viewers watched TV coverage of the day - less than Obama and Ronald Reagan's first inaugurations.
Not to mention, Spicer claimed that Trump's inauguration was the first time "floor coverings" had been used to protect grass on the National Mall, making empty space more obvious. He was also wrong: Tarps have been used before.
Now people on the internet have suggestions for some other "yuge" inaccurate facts Spicer could share next. Of course, there's already the inevitable Twitter account @SeanSpicerFacts as well as the #SpicerFacts hashtag.
A picture of the press secretary mid-briefing proved the meme's most popular incarnation.
Did you know, for example, that "you're free to leave the Hotel California whenever you'd like?" Or, perhaps, that "Nickleback has sold more records than any band in history. Period?" Well, now you know thanks to #SpicerFacts.
Read the full article here.

Mashable is the go-to source for tech, digital culture, and entertainment content for its dedicated and influential audience around the world.