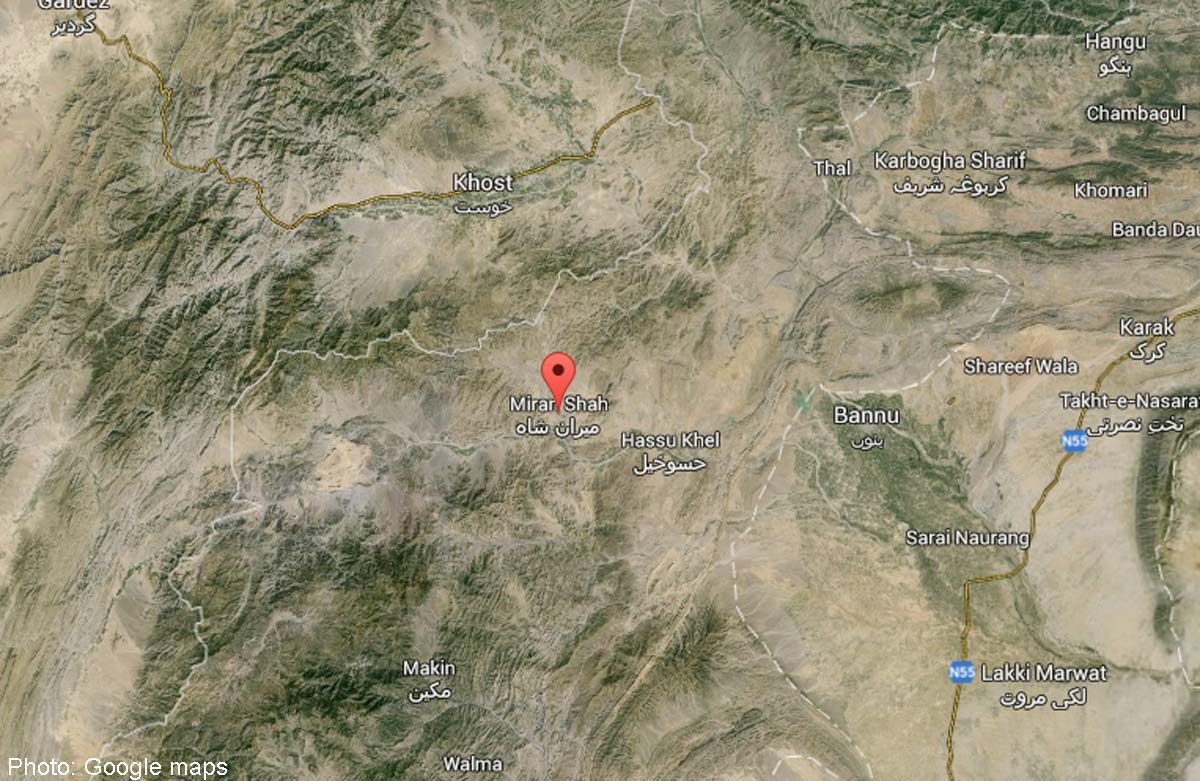 MIRANSHAH, Pakistan - Pakistani fighter jets launched airstrikes early Sunday against militant hideouts in the country's troubled northwest, killing dozens of insurgents, local security officials said.
The strikes primarily targeted Uzbek fighters in the mountainous Dehgan area, some 25 kilometres (16 miles) west of Miranshah, the main town of North Waziristan tribal district and a stronghold for Taliban and Al-Qaeda linked militants on the border with Afghanistan.
"The strikes were carried out based on confirmed reports about the presence of Uzbek and other militants in the area," an official said.
The latest bombing runs come a week after after militants conducted an all-night siege of Karachi airport, killing 38 people and all but destroying a tentative peace process between the Pakistani Taliban (TTP) and the government.
Pressure has been mounting on the Pakistani government to launch a ground offensive in the Taliban-infested North Waziristan tribal district.
Following the brazen assault in Karachi, the US carried out two drone strikes in North Waziristan on Wednesday, the first time the controversial programme has been used this year.
The same day, Pakistani air force jets pounded suspected militant hideouts, leaving at least 25 dead.
No precise number death toll from Sunday's airstrikes was immediately available as they took place overnight in a remote location.
But a local security official told AFP that "dozens of militants have been killed and eight of their hideouts have been destroyed".
Uzbeks targeted
There were competing reports about the identity of those killed. But a second intelligence official in Miranshah told AFP that Uzbek fighters were targeted.
"Uzbek fighters had gathered in the area, they were taking rest when jets hit them," he said, adding that hideouts of local Taliban and other foreign fighters were also targeted.
Both the Pakistani Taliban and the Islamic Movement of Uzbekistan - an Al-Qaeda affiliate mainly based in Pakistan's tribal belt - said Uzbek fighters took part in the Karachi airport assault.
Locals in Pakistan's tribal regions say some of the world's most feared Islamist fighters are quietly slipping away from the area in anticipation of an increase in military operations against them.
Rumours of a ground offensive in North Waziristan, one of seven tribal regions along the border, have abounded for years. But authorities have held back from a final push - possibly fearing the blowback in Pakistan's major cities such as Karachi.
But the past week has seen a significant increase in airstrikes and renewed drone attacks.
Washington reportedly suspended its drone programme in December to give Islamabad time to pursue a dialogue process with the TTP aimed at ending a seven-year insurgency that has claimed thousands of lives.
The dialogue resulted in a month-long ceasefire between March and April, but later broke down, with Pakistan resuming air strikes on suspected militant hideouts in the tribal areas.
The army was widely seen as being opposed to the dialogue because of the heavy casualties it has sustained at the hands of the TTP, which views them as a mercenary force serving foreign interests.
But following the breakdown of the talks and the Karachi attack, observers believe both civil and military authorities are converging on the need for more concerted action.