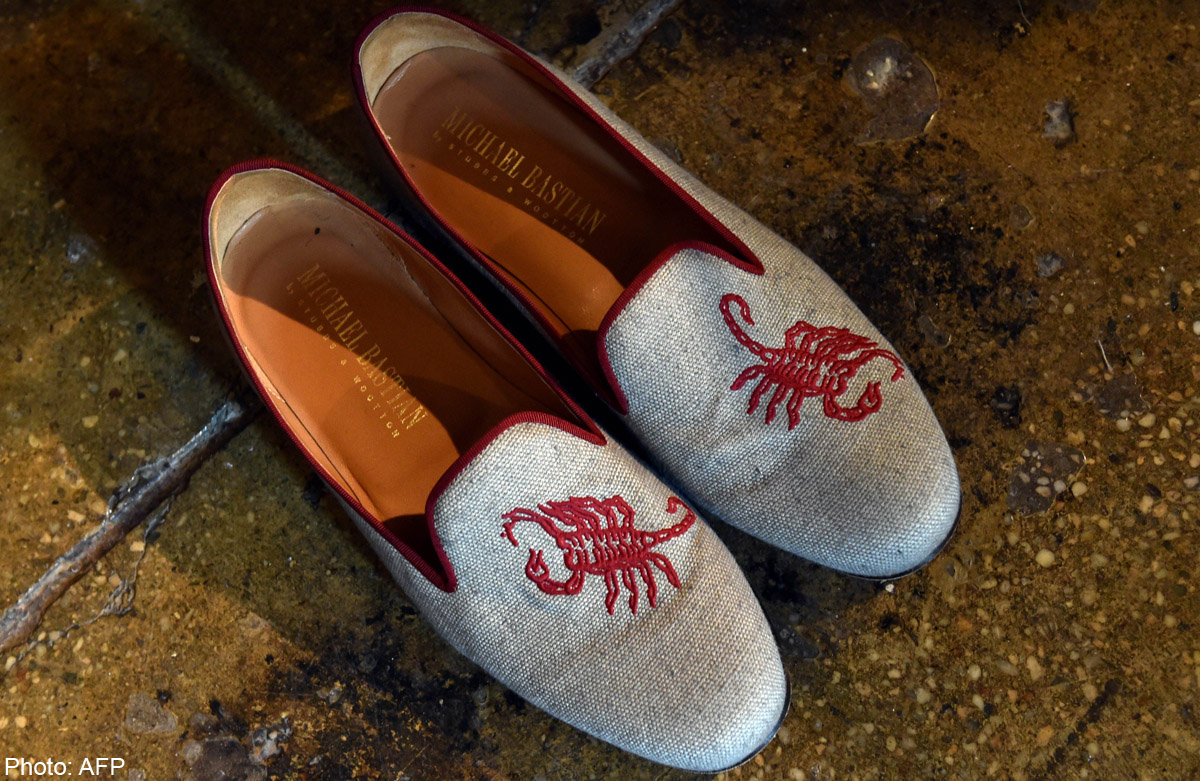 NEW YORK - Part cowboy, part dandy and dressed entirely in denim, Michael Bastian is a rising star in American men's fashion. And when he thinks about the future, he smiles.
The era of the fashion-conscious, accessory- and jewellery-loving man - gay or straight - has dawned. And it is all thanks to bloggers and style-conscious stars like Kanye West and Jay-Z.
Across the United States, clothing brands are multiplying, fulfilling increasing demand for smart and casual wear, accessories and jewellery, and mining the potential in a market on the rise.
"Previously, it has been marginalised," said Mark-Evan Blackman, assistant menswear professor at the Fashion Institute of Technology, one of New York's most prestigious design schools.
"People were not thinking of it as being vibrant and sexy and fun. That really has changed within the last decade, and it's really hitting its stride now."
Commentators predict that New York could get its own fashion week just for men in July, attributing the revolution in sartorial demand to bloggers followed by millions online.
"It's been driven by the menswear blogs," said Mr Bastian, a designer with an eponymous label and a former men's fashion director at luxury department store Bergdorf Goodman in New York.
"Men are catching up to the women... they're more interested in style and in fashion and how they look."
Behind him, models dressed in suede and slim-fit shirts from his spring/summer 2015 collection, inspired by Arizona and New Mexico, are filmed and photographed by designers and critics alike.
A feathered bronze chain hangs around the neck of one. Another sports a snakehead bracelet.
Mr Bastian said an entirely new generation is excited about menswear - be it heritage, classic, tailored or streetwear - and for every fascination you have, "there is a blog for it".
Todd Magill, design director of menswear brand Jack Spade, agreed. "With social media and Instagram, men are so much more exposed to fashion and needing to look good and stay in shape," he said.
Then there is the inevitable trickle-down effect wielded by global music superstars Jay-Z, who wrote a rap song named after American designer Tom Ford, or the fashion-obsessed West.
West took to the stage in 2012 wearing a leather men's Givenchy skirt with leather leggings and a big cotton hoodie.
If a man can wear a skirt with a hoodie, why not add a bag, a necklace or a ring? Once sneered at for being effeminate, accessories are being embraced online and on the street.
Jake Gallagher, fashion blogger at AContinuousLean.com, said the passion for men's fashion is a "sea change".
"I don't know if menswear will surpass womenswear, but the excitement around menswear right now is certainly larger," he told AFP, calling New York the epicentre of this new trend.
"Things are a lot rougher, a lot less exact here than... over in France, or in London or in Milan. But the excitement in what is happening here is really something that can't be matched."
Mr Bastian launched his label in 2006, joining the likes of Thom Browne, Rag and Bone, and Band of Outsiders to find success despite competition from heavyweights such as Ralph Lauren, Calvin Klein and Tommy Hilfiger.
Along with these young, trendy brands, bigger fish from the women's fashion world are seeking to tap into this new market.
"We are taking the men's business very seriously," John Idol, chairman and chief executive of high-quality pret-a-porter brand Michael Kors Holdings, said in May.
With a market value of more than US$16 billion (S$20 billion) on the stock exchange, the group plans to open a large boutique in New York's Soho with an entire floor dedicated to men later this year, followed by other dedicated menswear shops.
Building on leather goods, sportswear and watches, the MK brand hopes for a US$1 billion men's business.
"We view menswear as a huge opportunity for us," Mr Idol told Women's Wear Daily in an interview this summer.