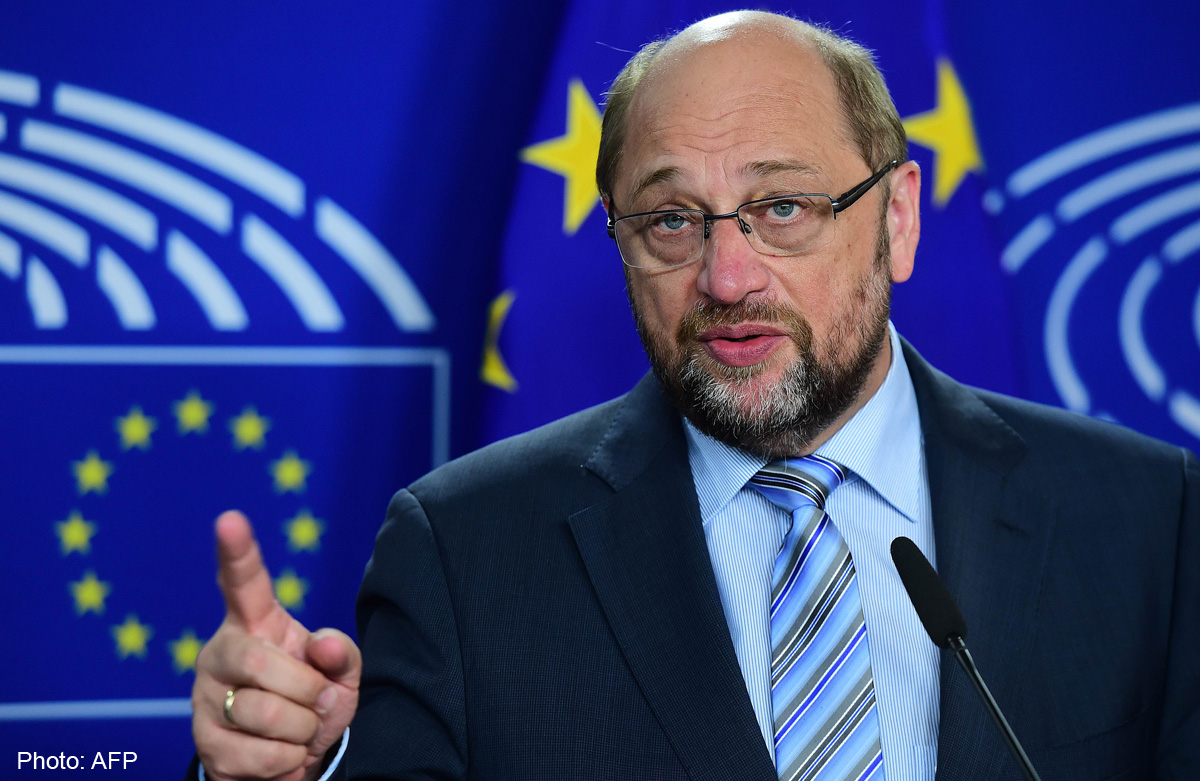 BERLIN - European Parliament President Martin Schulz urged Greece in a newspaper interview to accept a proposal by its international lenders for a cash-for-reforms deal, warning Athens that failing to reach an agreement would have "dramatic" consequences.
The European Union is willing to compromise with the Greek government, Schulz told German newspaper Welt am Sonntag in an interview published on Sunday, adding that the lenders had already made concessions in the debt negotiations.
"I can only warn the Greek government against turning down the hand held out to them," Schulz, who has been supportive of Greece's cause, said. "Time is running out and the consequences would be dramatic."
Greek Prime Minister Alexis Tsipras has spurned the terms of proposed aid from lenders, creating an impasse that threatens to push Greece into default and out of the euro zone.
Schulz said Tsipras and his Syriza party should come to terms with the fact that they were not only accountable to their voters, but that they also had a responsibility for the country and the European Union.
Greece is in a standoff with its euro zone and International Monetary Fund creditors over an aid package aimed at unlocking money for the country.
The impasse, which is weighing on financial markets and could hit the global economic recovery, will hang over a Group of Seven leaders' summit that Chancellor Angela Merkel will chair in southern Germany from Sunday.