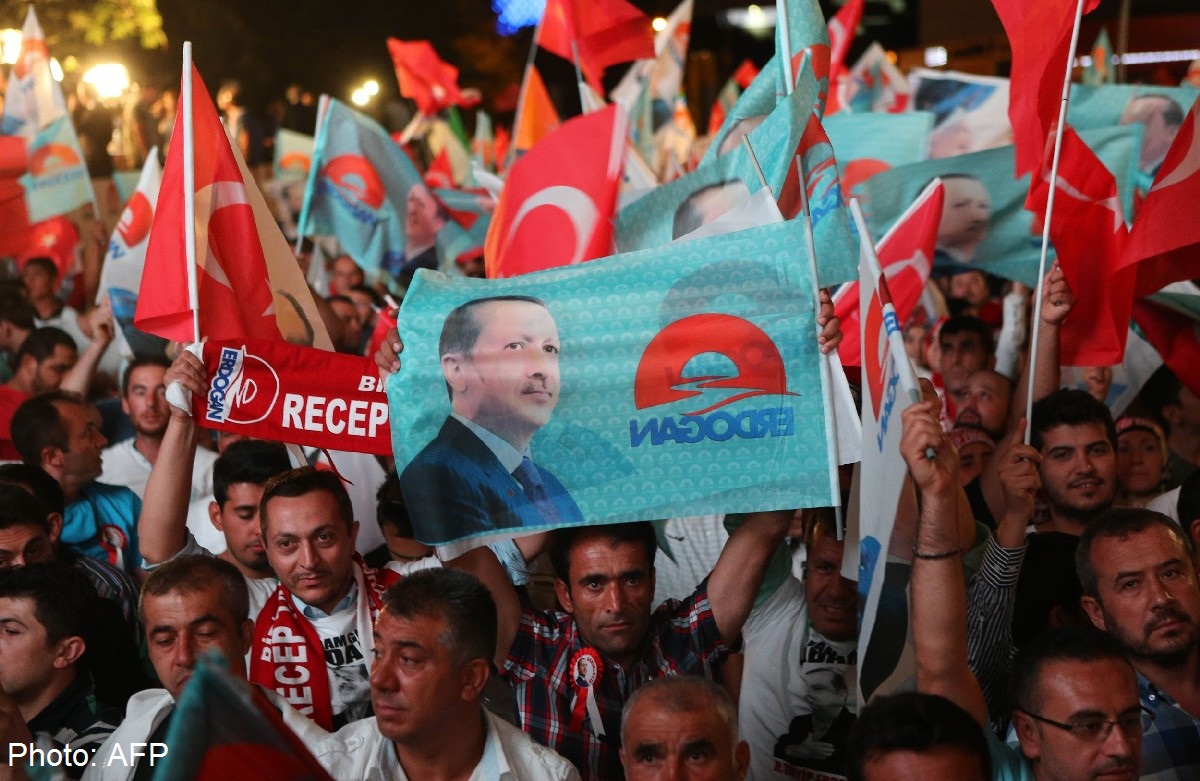 BRUSSELS - The European Union on Monday called on Prime Minister Recep Tayyip Erdogan to play a conciliatory role in Turkey, a day after he won the Turkish presidency after one round of voting.
"We congratulate you on your election as President of the Republic of Turkey," EU council president Herman Van Rompuy and EU Commission head Jose Manuel Barroso said in a joint statement.
"As you rightly underlined yourself, we trust you will maintain the conciliatory role which your new position involves, and strive to encompass all communities, beliefs, sensitivities, opinions, and lifestyles of the Turkish society," the top EU officials said.
Van Rompuy and Barroso said that "Turkey is a key partner for the European Union: a candidate country negotiating EU accession, a neighbour, an important trade partner and a foreign policy ally." They added that the EU looked forward to Erdogan's "continued support to the current process aiming at a settlement of the Kurdish issue, in which you have already invested valuable efforts and on your continuing support to reach a settlement in Cyprus." Erdogan handily vanquished his election rivals in a historic poll victory Sunday and vowed to build a "new Turkey", reconciling a divided country.
Many secular Turks, eager to join the EU, bitterly resent Erdogan and accuse him of a gradual move to Islamise the country and impose one-man rule.
In his victory speech, Erdogan called on opponents who label him a "dictator" to rethink their positions.
Turkey began formal EU accession talks in 2005 but they made little progress, with Ankara angered by Brussels' insistance on human rights protections and strong reservations in some member states against allowing in such a large Muslim country.
Negotiations resumed late last year following a three-year freeze but Erdogan's handling of a graft scandal and mass anti-government protests has raised fresh concerns in the EU.