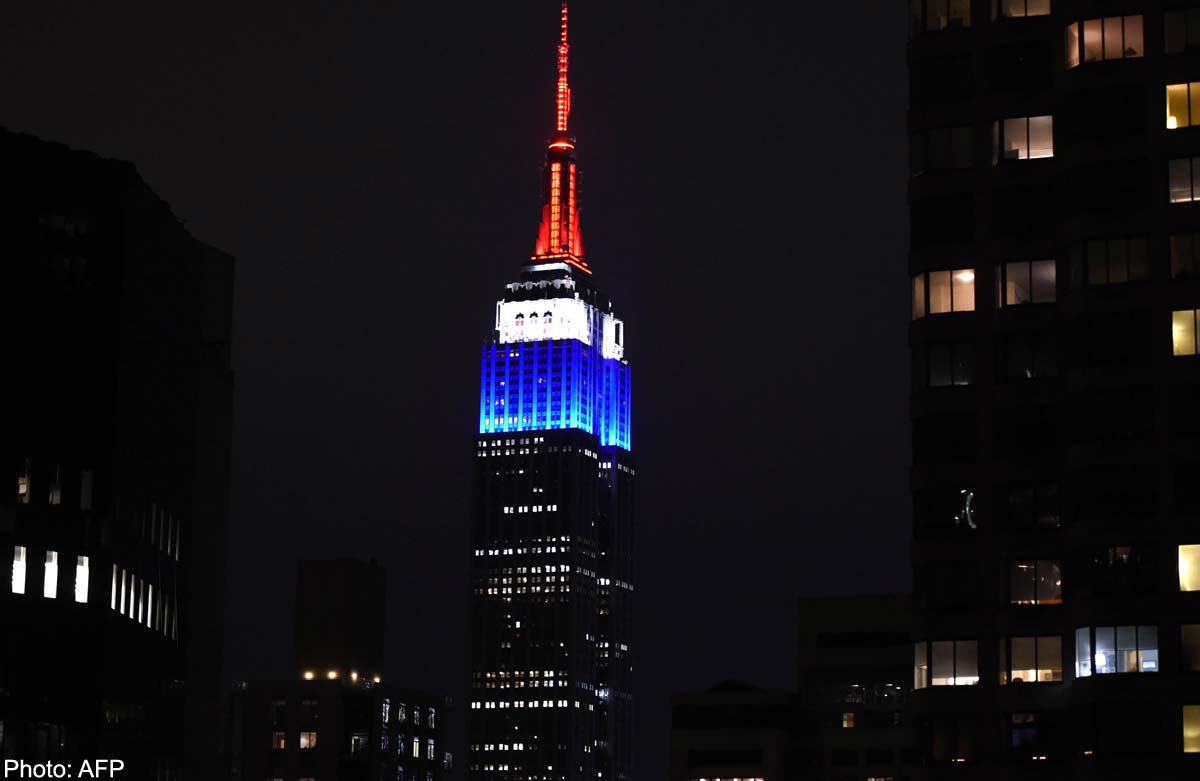 The cold-blooded murders at Charlie Hebdo's office and a kosher supermarket in Paris can never be justified.
Those who think otherwise - like hate-filled fanatics and terrorists - need to know clearly the world's stand on this fundamental moral principle. That is the raison d'etre of the global outpouring of outrage over these mindless killings.
To uphold the sanctity of human life, many wanted to participate in the rally held in Paris to mark the tragic deaths.
But, as some commentators have noted, holding up a "Je Suis Charlie" sign with the best of convictions does not make one a Charlie, with the same willingness to risk reprisals in the name of free speech, regardless of the consequences.
Nor should asserting solidarity with those so wrongly felled for their cartoons imply an acceptance of all that they produced in the name of freedom of expression. Some were gratuitously offensive and wrong-headed, being provocative simply to show that they could.
This would be the position of those like Lebanese writer Dyab Abou Jahjah, who would rather be Ahmed.
He was the Muslim policeman who died while attempting to prevent the assassins from escaping. Nobly, Mr Ahmed Merabet gave his life while protecting others' right to work safely and their liberty to express opinions.
Societies that are multicultural at inception, like Singapore, readily appreciate the need to navigate such sensitivities with care. While upholding the right to free speech, and standing ready to defend it, it is clear to most that these rights have to be exercised responsibly.
Freedom to voice one's views should not mean denying someone else the freedom from having his religious convictions denigrated needlessly. This willingness to make trade-offs in a multiracial society, however, breaks down when any group seeks to impose its views forcibly and violently, as happened in the Charlie Hebdo incident.
From a practical perspective, insulting speech would be rejected by many here for being simply counter-productive - by entrenching hostility - rather than creating opportunities for social compromise.
More's the pity, therefore, that neither Charlie nor Ahmed is being invoked to spur the cause of multiculturalism instead. That is a project that Europe continues to struggle with.
To her credit, German Chancellor Angela Merkel was forthright about the marginalisation of millions of immigrants when she spoke at a Muslim rally in Berlin recently.
What the slogan "I am Charlie" has demonstrated is the enabling potency of personal identification with a cause.
That approach, "I am with you", can be equally harnessed for the integration of minorities in countries that they call home but where they do not feel at home.

This article was first published on Jan 16, 2015.
Get a copy of The Straits Times or go to straitstimes.com for more stories.