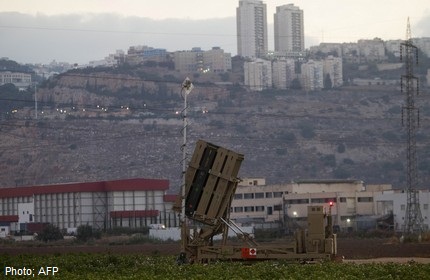 JERUSALEM - A bomb hidden in a bag exploded on a bus near Tel Aviv on Sunday after passengers were evacuated from the vehicle, and no one was hurt in the blast, a police spokesman said.
A police bomb expert was examining the bag, which a police spokesman said contained an explosive device, when the blast occurred on the bus in the Tel Aviv suburb of Bat Yam.
The spokesman said no one was hurt and that police suspected that Palestinian militants had planted the bomb. Israeli media said one person was slightly injured.
The last time a bomb exploded on an Israeli bus was in November 2012. Fifteen people were wounded in the blast near the Defence Ministry compound in Tel Aviv. An Israeli Arab pleaded guilty earlier this month to planting the bomb for political reasons.