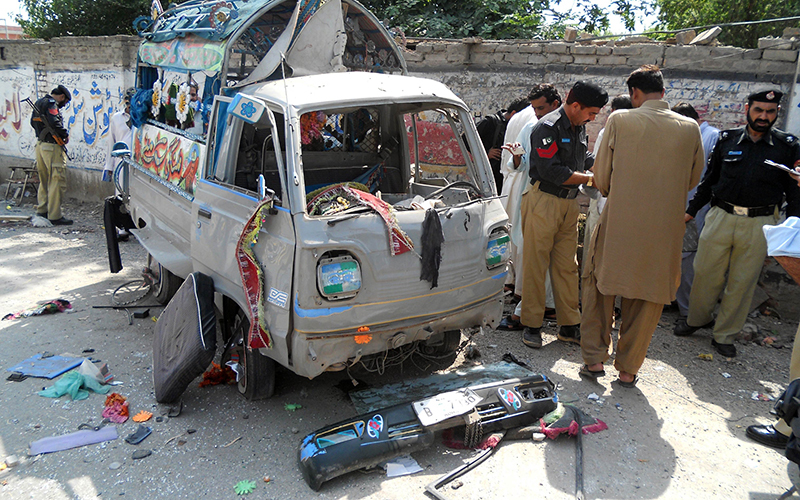 PESHAWAR - Six people were killed and several injured in an explosion that took place in a passenger van in Kohat's Peshawar Chowk area on Saturday.
Police confirmed the death toll, adding that at least 13 others were also injured in the blast which damaged two vehicles.
"The blast occurred at a small bus stop in Kohat city. At least two vehicles were damaged in the explosion," Salim Khan Marwat, district police chief in Kohat, told AFP.
"The explosion has left six people dead and 17 injured," he added.
Fazal Khaliq, head of the emergency department at Kohat's main government hospital, also confirmed the toll.
The explosion occurred along a roadside, police said, adding that it appeared to have been caused by an improvised explosive device.
No group has claimed responsibility for the blast as yet.
Today's was the second attack on a passenger bus in Khyber Pakhtunkhwa in the recent past with the first that took place in Peshawar killing seven people. The province is witnessing what appears to be a blowback from the military operation in the North Waziristan tribal region.
The provincial capital of Peshawar has also seen a sudden rise in attacks that have targeted police and military officials as well as civilian interests.