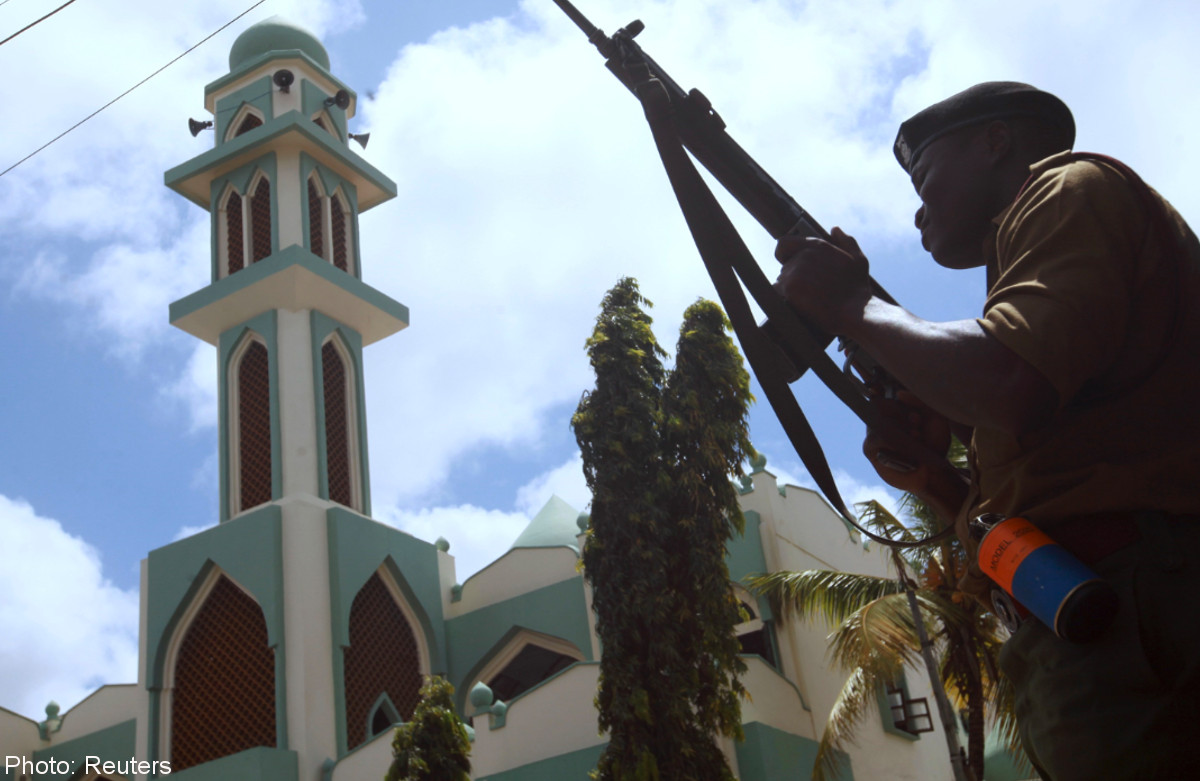 NAIROBI - Attackers hurled a grenade Thursday at British tourists in Kenya but it failed to explode, police said, a rare attack specifically targeting the foreign visitors who are key to the economy.
"The grenade has been detonated safely by experts," said Robert Kitur, police chief for the port city of Mombasa, where the attack took place.
"We are investigating the incident and looking for the man who threw the grenade at the tourists and fled."
The tourists, who in a vehicle in the Likoni district of Mombasa, were attacked while travelling from the popular Indian Ocean coastal resort of Diani on the way to a wildlife safari at Kenya's world famous Maasai Mara national park.
Tourism is key multi-million earner of foreign currency for Kenya.
The British High Commission in Kenya said they had "heard the reports and are investigating", but gave no further details.
The attack comes as Kenya celebrates its 50 years of independence from former colonial rulers Britain.
Since Kenya invaded southern Somalia in October 2011 to help oust Al-Qaeda-linked Shebab insurgents, it has seen a wave of grenade attacks.
Grenades have been hurled into restaurants in Mombasa and crowded areas in the capital Nairobi, as well as a string of attacks in the remote northeast region bordering Somalia.
The Shebab also claimed the brutal September assault on Nairobi's upmarket Westgate mall in which at least 67 people died in a four-day seige, a centre popular with foreigners.
However, such grenades attacks have in the past rarely targeted tourists.
In September 2011 gunmen killed a British man David Tebbutt and kidnapped his wife Judith - who was held for six months before being released - who were on holiday at a Kenyan coastal resort close to the Somali border.
Three weeks later, disabled Frenchwoman Marie Dedieu was kidnapped from her home on Kenya's Manda island and later died in captivity in Somalia.
Police said they had beefed up security.
"We are appealing to everybody to exercise caution, especially over this festive season, and to share information with security agencies to win the war on terror," said Kitur.
"We have intensified security at tourist hotels and other vital installations to avert terrorism attacks."