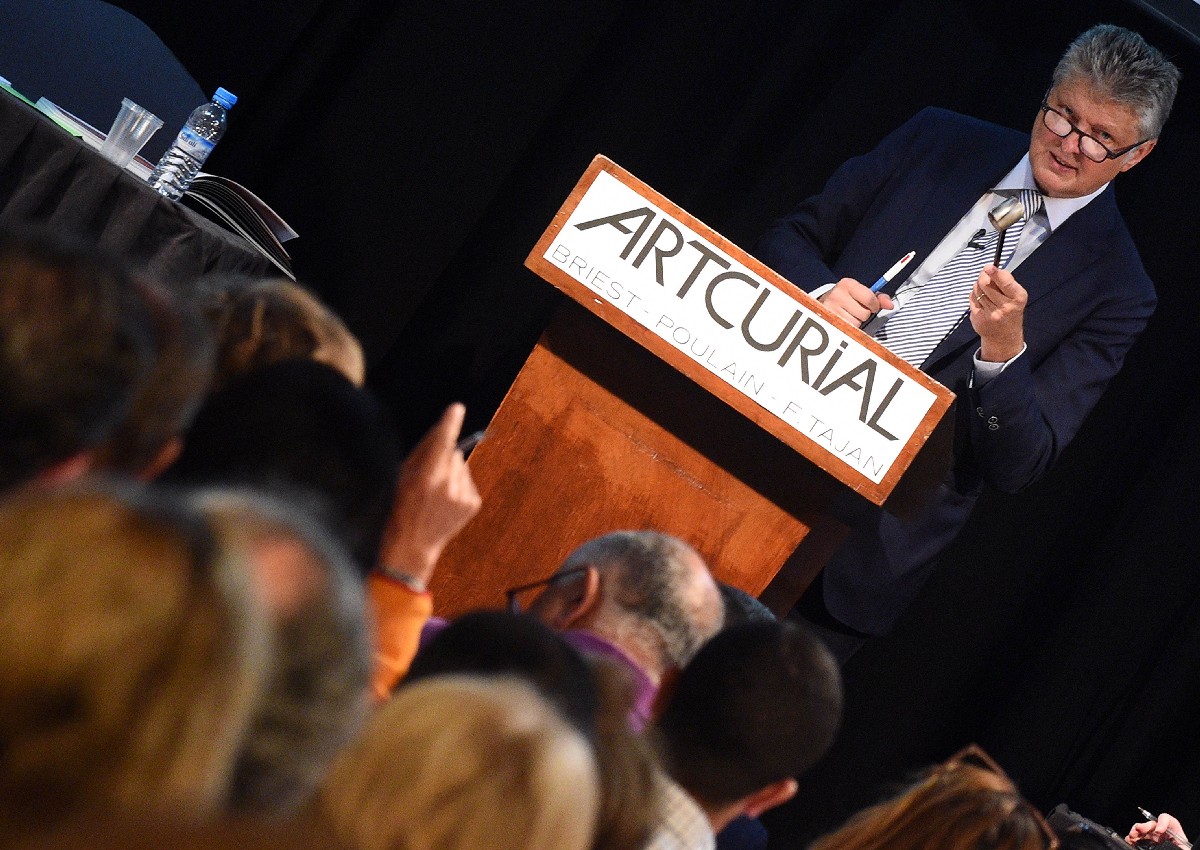 PARIS - The first part of French fashion mogul Pierre Berge's renowned library - one of the most priceless in private hands - goes under the hammer in Paris Friday.
The lover and business partner of the late Yves Saint Laurent is putting almost his entire collection of rare books and manuscripts up for auction in six sales that could raise 40 million euros (S$61.76 million) for the charitable foundation he founded with the designer.
Berge sold the couple's art collection for 342 million euros (US$361 million) in 2009 in what was dubbed "the sale of the century", then a record for a private sale.
The vast proceeds of the sale went to AIDS and HIV research including the Sidaction charity founded by Berge.
His library's treasures include a first edition of Gustave Flaubert's "Madame Bovary" dedicated by the writer to "the master" Victor Hugo, one of William Burrough's scrapbooks and the only pages of a lost erotic work by the notorious Marquis de Sade, "The Days of Florbelle", to have escaped the censor's flames.
But the most valuable item in the first sale at Sotheby's, the original manuscript of Andre Breton's surrealist masterpiece "Nadja" - worth an estimated 3.5 million euros - has already been snapped up by France's national library.
Berge told AFP that when he bought the book in London "I felt that I had got hold of a fragment of the True Cross".
The businessman and philanthropist began collecting rare books after arriving in Paris as a teenager, "buying a book on the banks of the Seine in the morning and with a bit of luck selling it to a book dealer in the afternoon." He later befriended members of the city's literati, including Breton and Jean Cocteau.
Berge is holding back one of Cocteau's books dedicated to him from sale.
Another by Jean Giono, who was something of a father figure to him, and who is best known outside France for the film of his novel "The Horsemen on the Roof", has also been withdrawn.
Berge said that he intended to "replace all the books in the library" with identical cheaper copies. "A lot will probably be more fun to read in paperback." "I came to love these books through reading, the collector part only came later," he said.
The earliest of the 180 historic manuscripts and rare first editions in the first sale include Saint Augustine's "Confessions" printed in Strasbourg in 1470, and the original 1580 edition of the philosopher Montaigne's "Essays".
"You have to know how to get rid of things," Berge, 85, told AFP in his library on Paris' Left Bank, saying he had been planning the clear-out for years and had even stipulated it in his will.
Although known as a formidable deal-maker, Berge has been a lifelong supporter of left-wing causes.