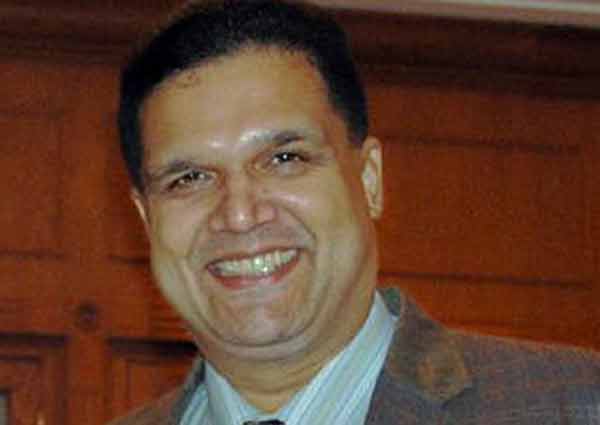 The man nicknamed "Fat Leonard", who is embroiled in a massive corruption scandal involving US Navy personnel, has now been accused of hiding two of his children from their mother.
Ms Morena Galvizo De Jesus, 34, who said she was his de facto partner of five years from 2004, told The Sunday Times that Leonard Glenn Francis took their son and daughter away in 2009, and she has not seen them since.
The children were then aged one and two. Ms De Jesus said she has spent more than seven years and all her money trying to find her children.
Francis, a Malaysian, is currently awaiting sentencing in the US for bribery.
Read also: Man accused of cheating US navy led larger-than-life lifestyle
The Singapore-based ship handling contractor made international headlines in 2013 in what became known as the "Fat Leonard" scandal that implicated scores of high-ranking US Navy officials.
He pleaded guilty in 2015 to cheating the US Navy of US$35 million (S$49 million) - by bribing officials and civilian contractors through his firm, Glenn Defence Marine Asia.
Francis plied them with cash, decadent meals and the services of prostitutes to get classified information and win contracts from US Navy ships docking at ports in Asia.
Read also: US Navy commander who accepted prostitutes, paid travel jailed
The portly man, once famous for his grand Christmas displays at his Nassim Road home, is being accused by Ms De Jesus, who is from the Philippines, of hiding their children.
The children's whereabouts are unknown, but Ms De Jesus has returned year after year to Singapore, the place where they were on holiday when they went missing.
US court documents from 2013 relating to the corruption scandal, which The Sunday Times obtained, described Francis as a divorcee and father of four children.
The documents said one child was studying in the US, while three younger children were being cared for by his mother in Malaysia, whose address Ms De Jesus said she does not have.
Speaking over the phone from Australia, where she is looking for work, Ms De Jesus said she filed legal proceedings in the Philippines and Singapore.
In 2011, the Philippine Regional Trial Court granted her custody of her two children, but court orders and papers served on Francis to return the children were ignored. An arrest warrant was issued for him in the Philippines.
A year later, with the help of the Philippine Embassy in Singapore, Ms De Jesus started court proceedings here.
Read also: 'Fat Leonard' jailed for guns before in Malaysia
Francis was arrested in the US in 2013. The next year, the Singapore Family Justice Courts declared the custody order be given "full recognition and effect". But Francis refused to disclose their whereabouts.
Ms De Jesus said she met him in 2004 as a student while on attachment at Singapore's Amara Hotel.
His sweet-talking ways and opulent wealth, coupled with promises to start a family, won her over. He claimed to be a divorcee with two adult children. She later returned to the Philippines for her studies.
While he kept putting off marriage, they had two children in 2007 and 2008, both of whom are Filipinos. Ms De Jesus and the children lived in the Philippines, and Francis visited them once a month, sometimes for only three hours.
"He always said he was busy with work and back then, I believed him, I thought he knew what was best."
In 2009, while with the children here, Francis told her to return to the Philippines to settle business at his office there.
"But when I got there, I realised he had sold the apartment we were living at (in the Philippines). He also cancelled my return ticket to Singapore and cut off contact. I had only three sets of clothes with me."
Ms de Jesus had to stay with her parents and found a job to earn money to return to Singapore.
Since then, she has been on a mission to find her children, diligently looking out for news on Francis in hopes of finding out where they might be.
"Now all I want to do is to find my children."
tammei@sph.com.sg

This article was first published on Apr 09, 2017.
Get a copy of The Straits Times or go to straitstimes.com for more stories.