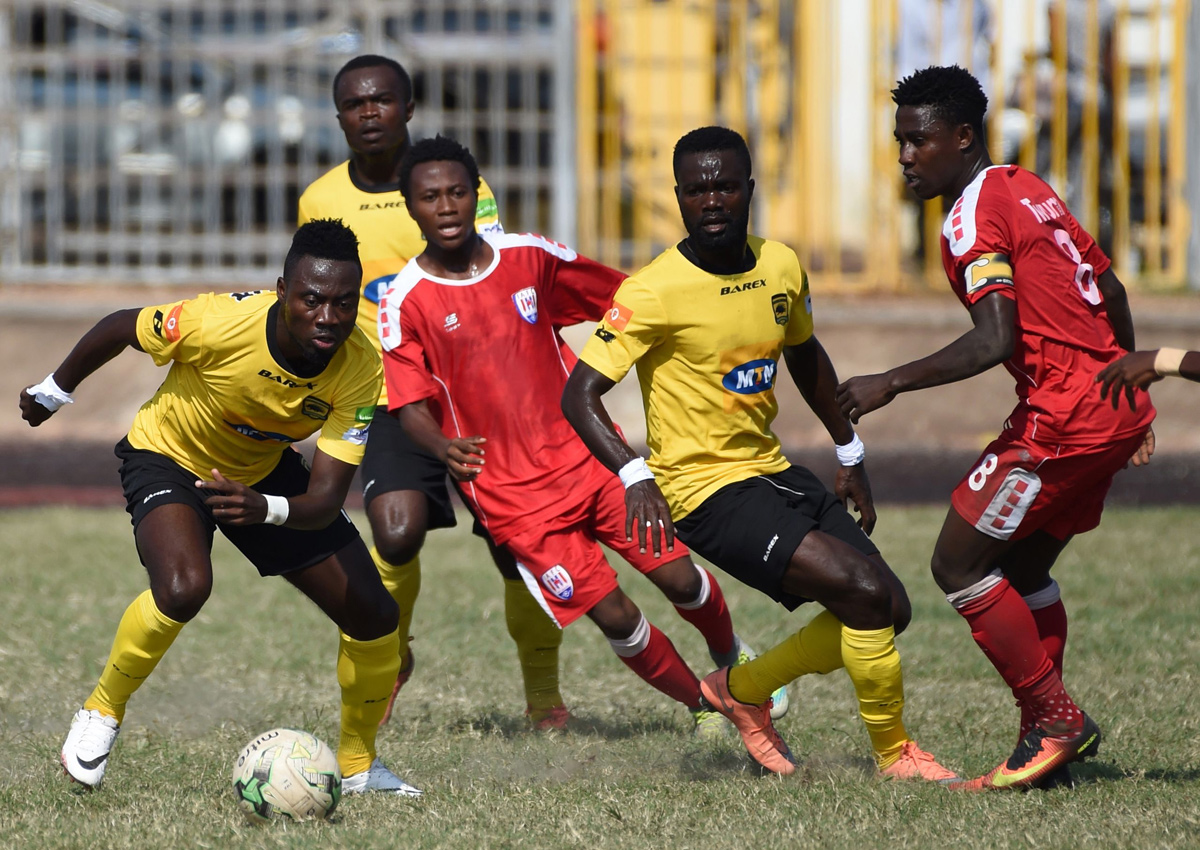 ACCRA - The British manager of Ghana Premier League side Asante Kotoko and one of his players were hospitalised after a bus crash that killed a member of their back-room staff, the club said on Thursday.
The crash happened when the team bus rammed into a stationary truck at Nkawkaw, some 150 kilometres (95 miles) by road from Accra, at about 10:00 pm (2200 GMT) on Wednesday.
Asante Kotoko were heading back to the central city of Kumasi after a 1-0 defeat to Inter Allies in the capital.
"The driver of the bus ran into the truck that was loaded with fertiliser and almost all the 37 passengers sustained various degrees of injuries," said a spokesman for the Eastern region police.
"They were rushed to the Holy Family hospital at Nkawkaw where some were treated and they have since been referred to the Komfo Anokye Teaching Hospital (in Kumasi)," he added.
The head of the medical team at Asante Kotoko, Michael Leat, said players and officials who sustained minor injuries were all treated and discharged.
"We regret to announce that our deputy equipment officer, Kofi Asare, could not make it. Management has met his family to brief them of the sad event," he said on the club's website.
"Meanwhile, head coach Steven Polack, midfielder Ollennu Ashitey, and the bus driver, Nana Berkye, are on admission receiving treatment." Ghana's President Nana Akufo-Addo said he was "saddened" by the incident. "My heart goes out to the team; speedy recovery to the injured," he wrote on Twitter.
The Ghana Football Association (GFA) said it was "devastated by the sad development" and had sent a delegation to meet the club and offer its support.
"The GFA has established contact with the club and our thoughts and prayers are with Kumasi Asante Kotoko, particularly the injured officials and players," it added.
Asante Kotoko were due to play Accra Hearts of Oak in Kumasi on Saturday but the league management said the match had been postponed, with no date yet fixed for the re-organised match.
"The PLB (Premier League Board) is deeply saddened by the development, and expresses its deepest commiseration to Asante Kotoko," PLB chairman Ashford Tettey-Oku said in a statement.
"Our prayers and thoughts are with family of Mr Thomas Asare, the departed assistant equipment manager, and we pray to Almighty God to heal the injured players and officials." Players and officials in the league have been directed to wear red and black armbands as a mark of respect at the next matches.
A minute's silence will also be held, Tettey-Oku added.