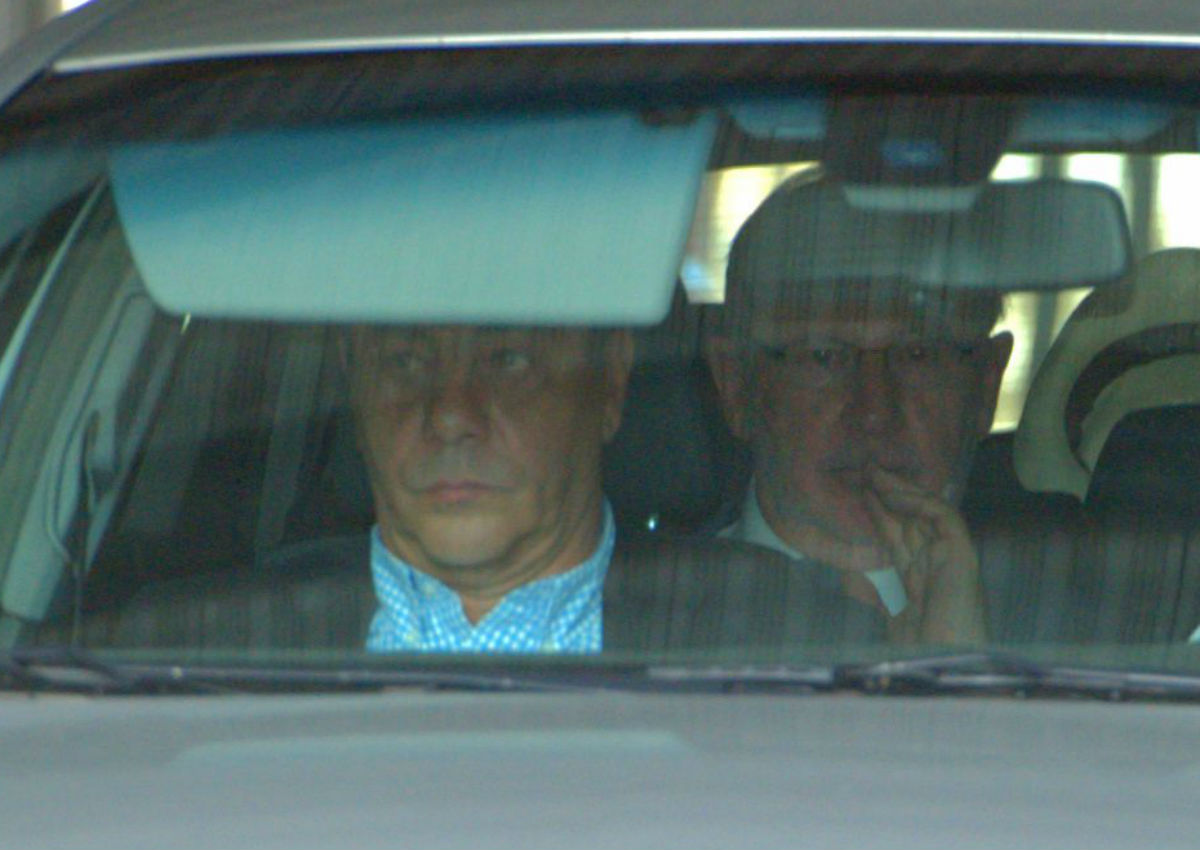 Spain's interior minister on Friday denied interfering in a legal case against former IMF chief Rodrigo Rato, saying Rato had sought a controversial meeting with him because he feared for his safety.
Jorge Fernandez Diaz has faced a political storm since it emerged he held private talks with Rato, a former deputy prime minister and economy minister, at his ministry on July 29 to discuss what he said were personal matters.
Rato, 66, a former leading light in the ruling conservative People's Party who headed the International Monetary Fund from 2004 to 2007, is a target of tax, money-laundering and other investigations. He denies any wrongdoing.
Rato has become a focus of Spanish public anger over alleged corruption in high places laid bare by the country's devastating economic crisis.
The Socialists and other opposition parties, seizing on an issue that could damage Prime Minister Mariano Rajoy's People's Party (PP) in national elections later this year, demanded that Fernandez Diaz clarify why he had met Rato, suggesting he was receiving preferential treatment.
Fernandez Diaz, who asked for a special session of a parliamentary committee to defend himself, said the meeting had nothing to do with Rato's legal problems but involved his security which was why he had tried to keep it confidential. "Mr Rato came to the ministry to talk to me about a well-founded concern affecting his personal security," Fernandez Diaz told the committee. "He told me of his particular concern about the serious threats and insults that both he and people in his close circle were receiving, (about) situations in which he was being assaulted and verbally rebuked as well as reiterated threats received through other channels, particularly social networks." More than 400 offensive or threatening messages against Rato or his family had been posted on Twitter, he said.
Rato, in common with other former senior ministers, has official bodyguards and he feared these might be taken away as part of government cuts, Fernandez Diaz said.
He indicated that Rato's bodyguards would not be removed, saying it would be irresponsible to ignore the risks he faced.
The opposition Socialists, who on Thursday asked prosecutors to investigate whether Fernandez Diaz had committed a crime by meeting Rato, were sceptical, saying Rato could have gone to the police if he feared for his safety.
Calling for Fernandez Diaz's resignation, Socialist spokesman Antonio Trevin accused the government of not taking the fight against corruption seriously.
Apart from the money-laundering probe, a separate case is examining what investigators believe was the flawed 2011 flotation of bailed-out bank Bankia, where Rato was chairman.
Magistrates are also looking into the alleged widespread misuse of company credit cards for personal expenses during Rato's tenure at the bank.