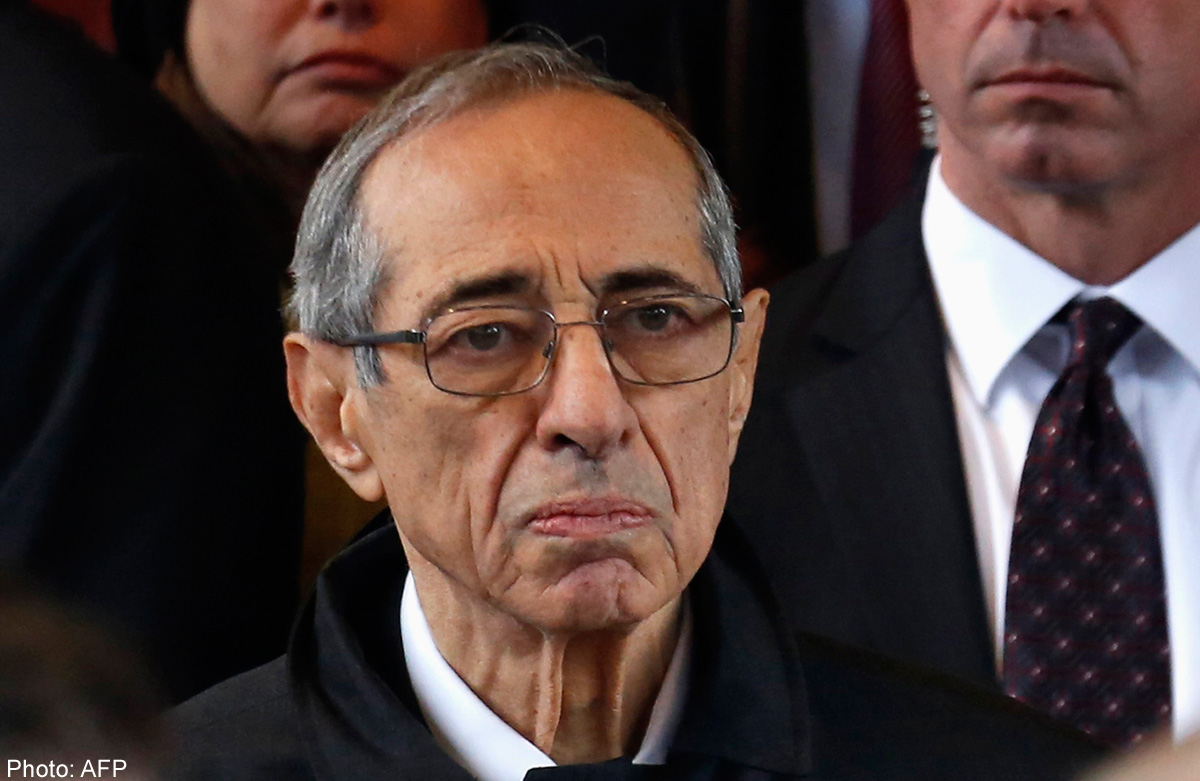 NEW YORK - Mario Cuomo, the former New York governor who was once considered a prime candidate for the White House or the Supreme Court, died Thursday, US media reported. He was 82.
Cause of death was not specified, but Cuomo had been hospitalised in November with a heart condition.
The three-term Democratic governor died the same day as his oldest son, Andrew Cuomo, was inaugurated for a second term as New York governor.
"He couldn't be here physically today, my father. But my father is in this room. He's in the heart and mind of every person who is here," Andrew Cuomo said.
"His inspiration and his legacy and experience is what has brought this state to this point."
Known in part for his eloquent speeches and his steadfast opposition to New York reinstating the death penalty, Cuomo rose to national prominence thanks to a famous 1984 speech at the Democratic National Convention.
In it, he delivered a rebuttal to president Ronald Reagan's depiction of America as a "shining city on a hill" filled with opportunity for all, saying instead that many Americans remained impoverished or feared losing their jobs.
"The hard truth is that not everyone is sharing in this city's splendor and glory," Cuomo told rapt Democrats in the San Francisco address.
"Mr President, you ought to know that this nation is more a 'Tale of Two Cities' than it is just a 'shining city on a hill.'"
Despite being considered a possible frontrunner in subsequent presidential nomination battles, Cuomo never ran for the White House.
In 1993, he asked president Bill Clinton to consider him for the Supreme Court but he withdrew his candidacy just before an offer was made. Eventually, another New Yorker, Ruth Bader Ginsburg, secured the nomination. She still serves in the nation's top court.
Cuomo first became New York governor in 1982, and easily won reelection in 1986 and 1990.
But by 1994, following a recession and a weak economic recovery, New Yorkers were fed up with Cuomo. He lost fourth-term bid in a 1994 Republican landslide, with George Pataki the victor.
"Our deepest condolences on the passing of Gov Cuomo a proud son of immigrants, possessed of a soaring intellect & a great New Yorker," Pataki said in a Twitter message Thursday.
Other US politicians were also quick to pay tribute.
"Our country and our region lost a giant today with the passing of Governor Mario Cuomo," said Chris Christie, the Republican governor of New Jersey.
"He was a strong, eloquent leader who loved New York and its people. As an Italian-American, he was also a role model for future generations that anything was possible through hard work and education."
And New York Senator Chuck Schumer called him "a colossal political mind (who) represented the very best of public service; he leaves an indelible legacy on the state he loved."